Enjoying the outdoors for longer with family and friends is a great way to spend those Summer evenings. No matter how big or small your garden may be, there are many ways you can create an outdoor living space perfect for entertaining and relaxing. Plus, it's a simple approach to adding on some weather-proof square footage to your home.
All it takes is a little planning – and if you're short on inspiration, this guide is full of great outside living space ideas you can use to transform an area in your garden into an outdoor living room.
Before you start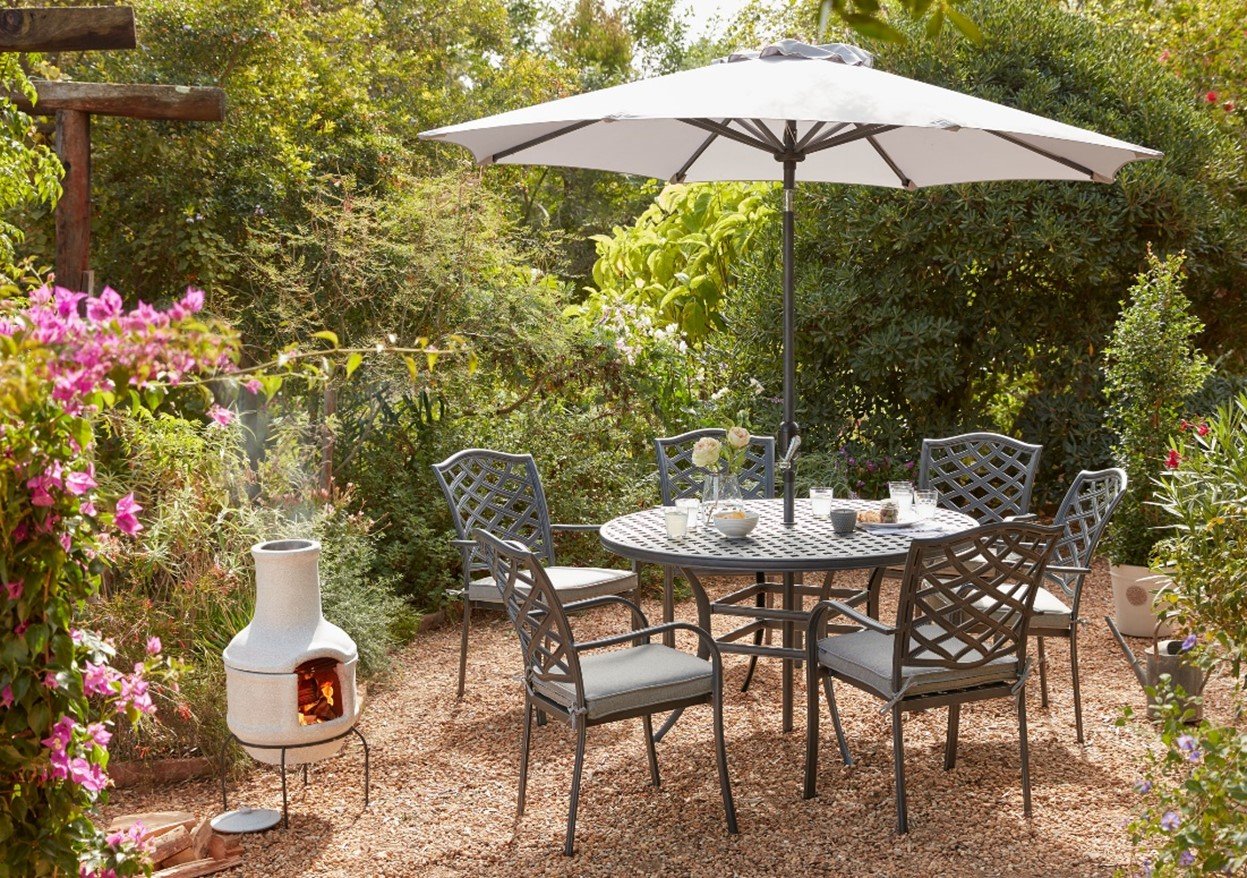 This is a great, fun and inspiring project. However, if you do find yourself using any power tools or new pieces of furniture, always read the instruction manuals. We also recommend you read our DIY Safety Tips.
Purpose
First, you need to think about how your outdoor living room will be used.
Will your outside living space need a kids play area, or is it an adults-only spot?
Will it typically be used for entertaining friends and family, or as a space to relax in?
Think about how you want your outside living space to come together, so you can plan and design accordingly.
Top tip: Don't forget to consider the views your property has to offer and which way the sun travels around your garden, as this will help you decide where best to place your furniture.
Theme
To create an outdoor living space that feels cohesive and well-planned, first choose your colour palette. Keep things simple and visually extend your indoor space by building an outdoor living area with similar furniture and accessories such as garden sofas, rugs and cushions.
The colour palette should reflect the setting you want to create – soft, muted colours will create a peaceful and relaxing aesthetic, while bold pops of colour will help your space to look party-ready.
Top tip: Changing out your patio doors for a folding set is a great way to create a natural flow from the inside of your house into the garden.