Experience the relaxed and simplistic nature of the countryside with our Country Living range exclusive to Homebase.
From kitchens and outdoor buildings to home decor and furnishings, we can bring the beauty of country living into your home.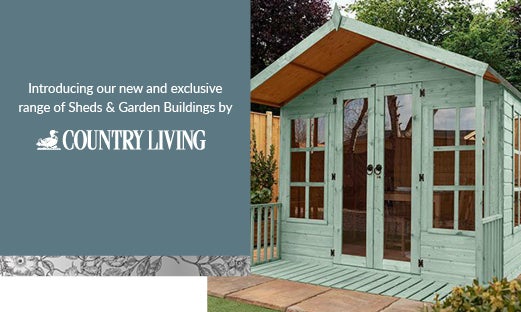 Sheds & Garden Buildings
Whether you're looking for extra outdoor storage, work space or more room
for entertaining guests, the Homebase range of garden buildings caters to all needs.
Choose from a selection of sheds, greenhouses, summer houses, conservatories, and more.
Explore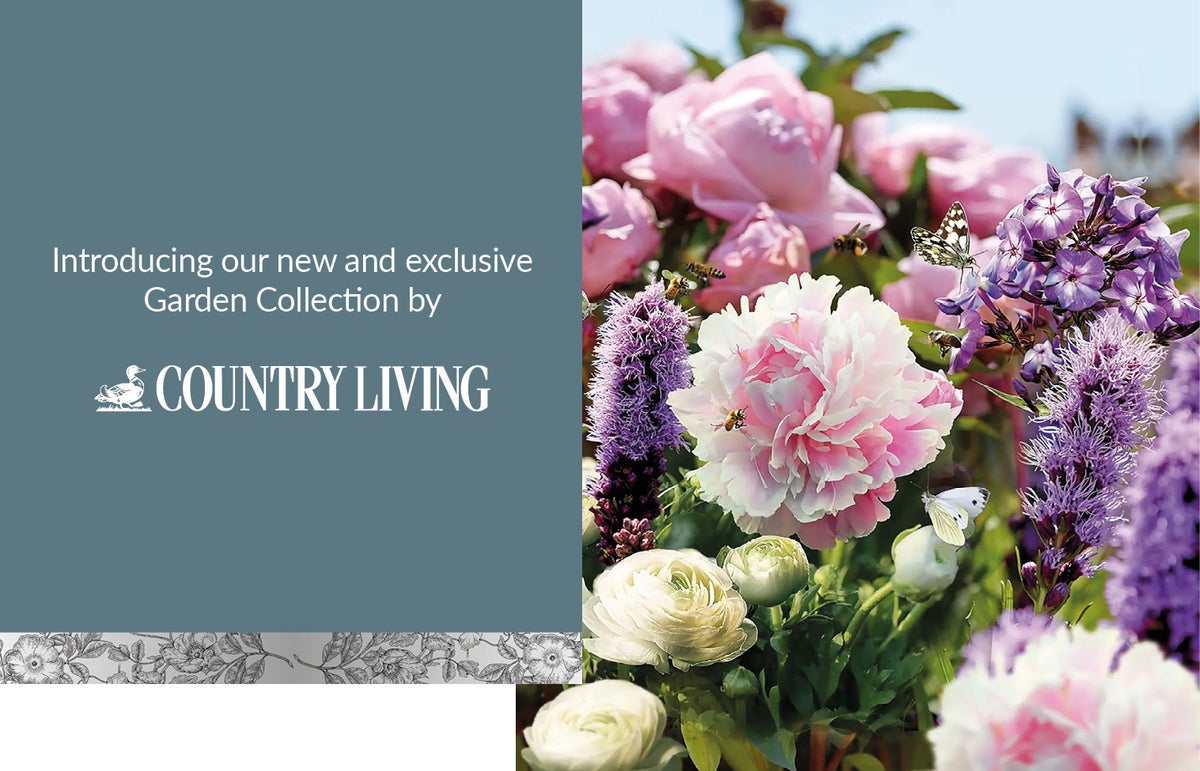 Garden Collection
Introducing our new and exclusive Country Living Garden Collection. Transform your outdoor space with our brand new collection of garden tools, seeds and bulbs that have been created with the garden experts at Country Living.
Explore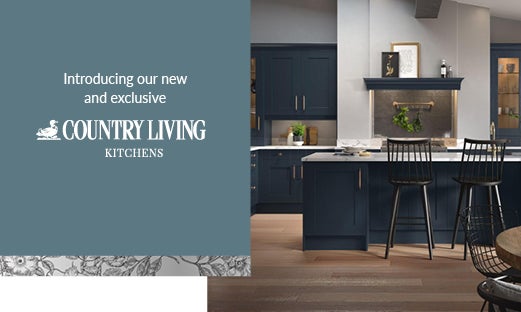 Kitchens
If you've always dreamed of a stylish farmhouse kitchen with a modern or classic twist, a Country Living Kitchen is the perfect choice for you and your home. Country Living celebrates a relaxed and simple way of living, with the kitchen firmly at the heart of the home.
Explore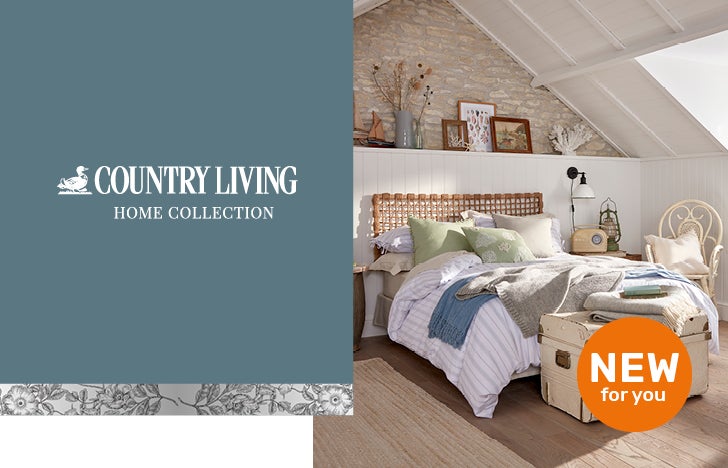 Home Collection
A stunning collection of classic homeware and furniture, created exclusively by Homebase with inspiration from the Country Living style experts.
Explore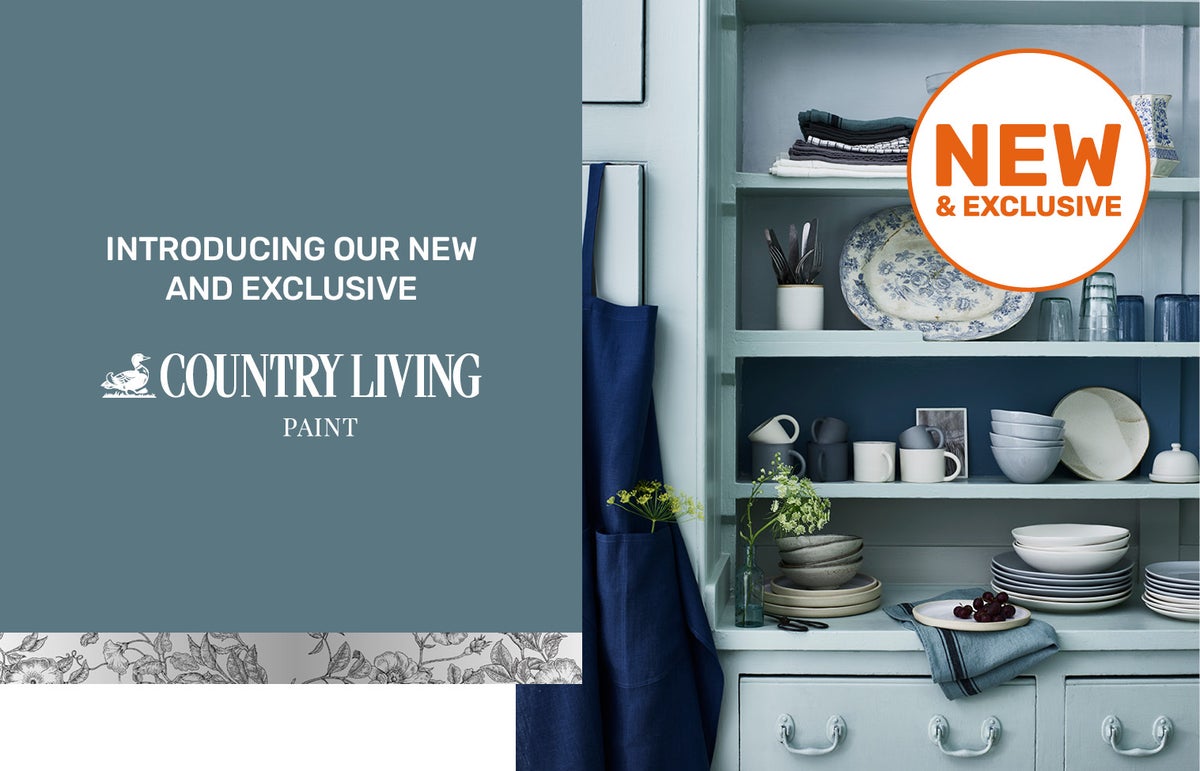 Country Living Paint Collection
Design your perfect, quintessentially country home with our charming range of nature-inspired paint from Country Living. Choose from a range of colours that will give your interiors a classic and timeless feel.
Explore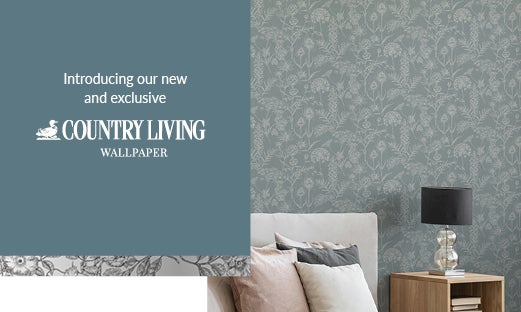 Wallpaper
Beautiful, hand-illustrated patterns, designed in collaboration with the Country Living style team​. The Country Living designs reflect the beauty of the British landscape. A proudly British-made product.

Explore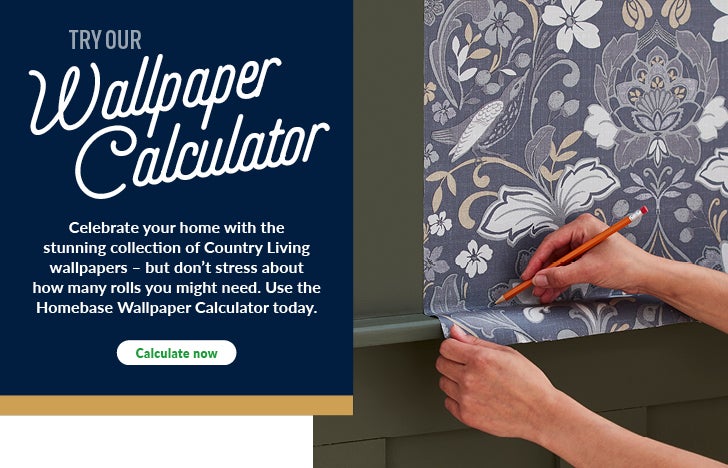 Wallpaper Calculator
With our easy-to-use Calculator, we'll help you work out how many metres of wallpaper you'll need to cover your walls – whether it be the walls of your lounge, home office or master bedroom.
Calculate Now