Who says practical has to be boring? Transform your garden and bring it to life by painting your own feature fence.
A feature fence is a fun and innovative way to add originality to your outdoor space. And with there being a whole variety of fence paint colours to choose from, there's something to suit everyone.
If you're in need of some feature fence ideas, remember, bright pops of colour are a great way to make smaller gardens feel bigger, whereas trendy darker tones do an excellent job at making vegetation and plant arrangements stand out.
Let's start with what you'll need.
Materials:
Tools:
Prepare the surrounding space
Check the weather for the week ahead before you start your feature fence. In order to paint a fence well, the wood needs to be dry – so make sure no rain is forecast for a few days.
Trim or tie back any nearby vegetation and protect your plants from paint splashes with plastic sheeting. If your fence posts are concrete, cover them with masking tape.
Top tip: You may need a set of pruners for this stage.
Repair and prep the fence
Use a stiff brush to remove any dirt or debris from your fence. Then, use a general-purpose cleaner and soapy water to give it a good clean before letting it dry completely. If it's particularly dirty, you may need a pressure washer.
You want your feature fence to look perfect, so repair any small cracks with exterior wood filler and remove any loose nails or screws. Then, use your sandpaper or electric sander to smooth the surface, so it's ready for the next step.
Prime and paint the surface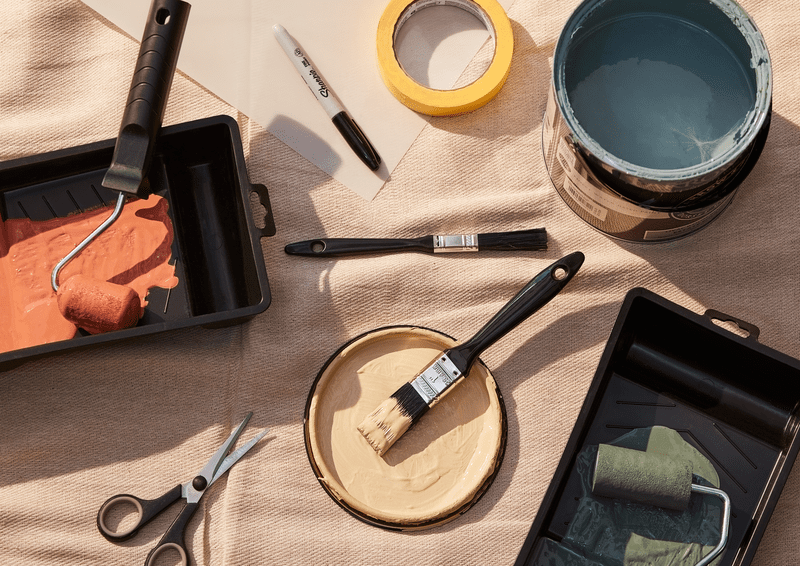 If you're not sure how to paint a fence, here's are some quick pointers:
Use a paint roller to apply a layer of primer to your fence – going in the same direction as the grain.
Use a paint brush for more tricky areas and make sure everywhere is generously covered.
Repeat these steps with your fence paint – and if it's in need of a second coat, wait for the first to completely dry.
Top tip: If your feature fence idea involves a background colour, now is the time to do this. 
Mark out your design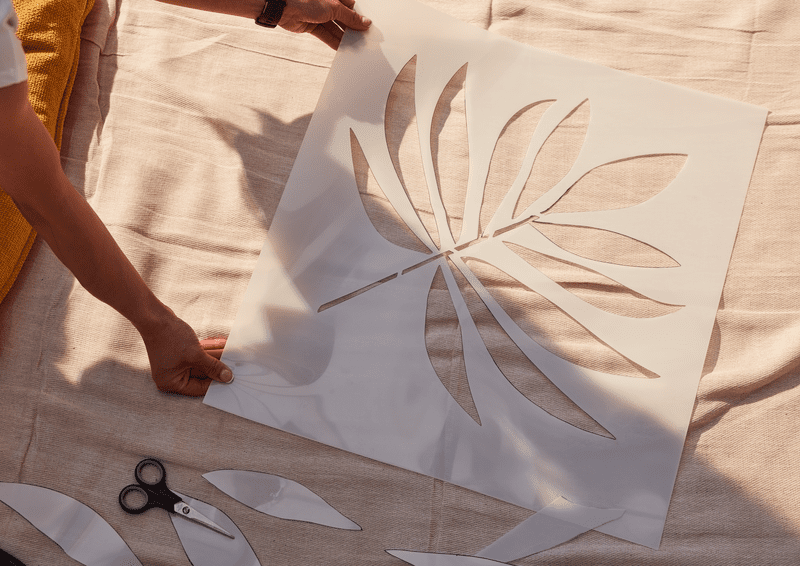 Now for the main event – marking out your feature fence design.
Using masking tape or a stencil, sketch out your paint guidelines on your fence in pencil.
A simple geometric pattern or stripes will create a great impression. Or, if you're a particularly confident painter, you could create your own freehand design.
If you need some more help with feature fence ideas, we have a guide on how to use masking tape to create patterns and borders which you can read here.
Start painting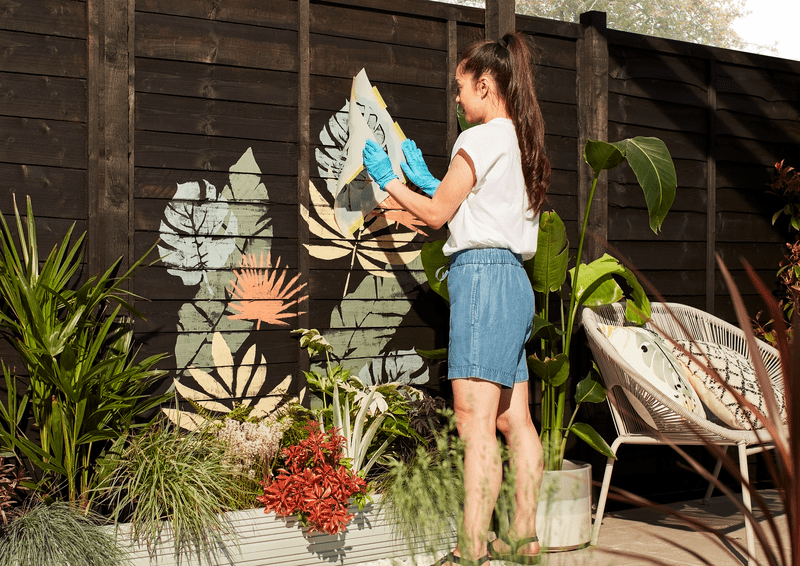 Once you're feeling confident in your feature design, it's time to paint your fence.
Avoid overloading your brush with paint, as you risk it running through the lines. Wait to let the first coat completely dry before applying a second.
Once your fence paint has fully dried, remove the masking tape and plastic coverings from the surrounding area – stand back and enjoy!
That's your feature fence complete. Don't forget to upload a photo of your new fence to social media and tag us @homebase_uk.