This striking photograph illustrates just how successful contrasting colour combinations can be in nature. By using the same shades in similar proportions in your home, you're guaranteed to create as much energy and vibrancy.
Photo inspiration and moodboard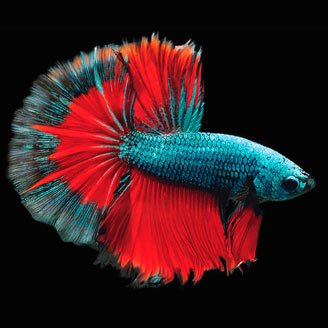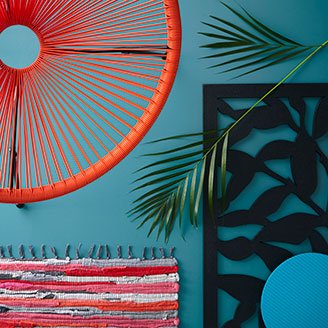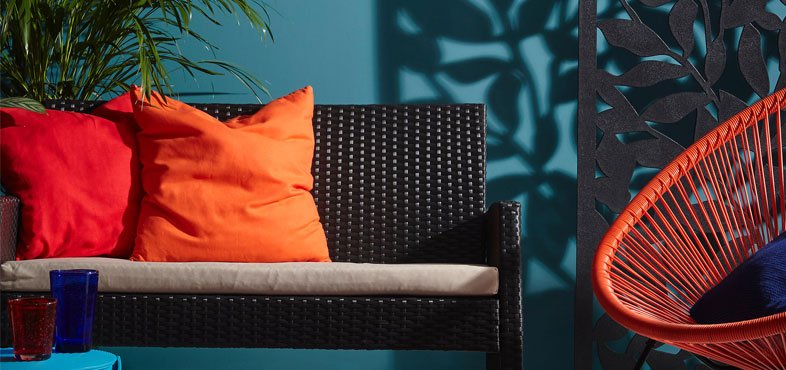 Final room design
This bold scheme transforms a conservatory from bland and boring to a space you'll want to spend time in. Choose reds and oranges in soft textures to mimic the delicate fins, a sea of turquoise for the walls and matt black to ground the scheme. Bringing the outdoor screen indoors is perfect for a conservatory – it links the house and garden and casts stunning shadows as the sunlight moves around the room.