With the Summer months in full swing, it's time to upgrade your outdoor space.
Whether you want to relax or entertain, we've put together some garden furniture ideas to help you choose the best garden furniture for you – no matter how big or small your garden.
Looking for something that can withstand the British weather? Discover the best garden furniture to leave outside below.
We recommend you always read the instruction manual before putting furniture together, along with our DIY Safety Tips to keep yourself safe.
Dining al-fresco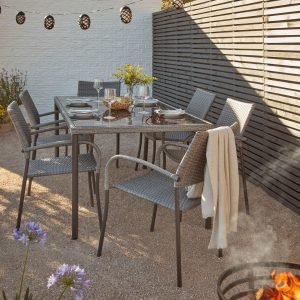 The best garden furniture for dining outside is a classic garden table and chairs – plus, the fact you can choose from a 2 to 6-seater set, means you can add chairs as the party grows!
From rattan garden furniture to ornate metal, get everyone around the table and create a relaxed ambience with some string lights or a path of solar lights.
Informal outside relaxation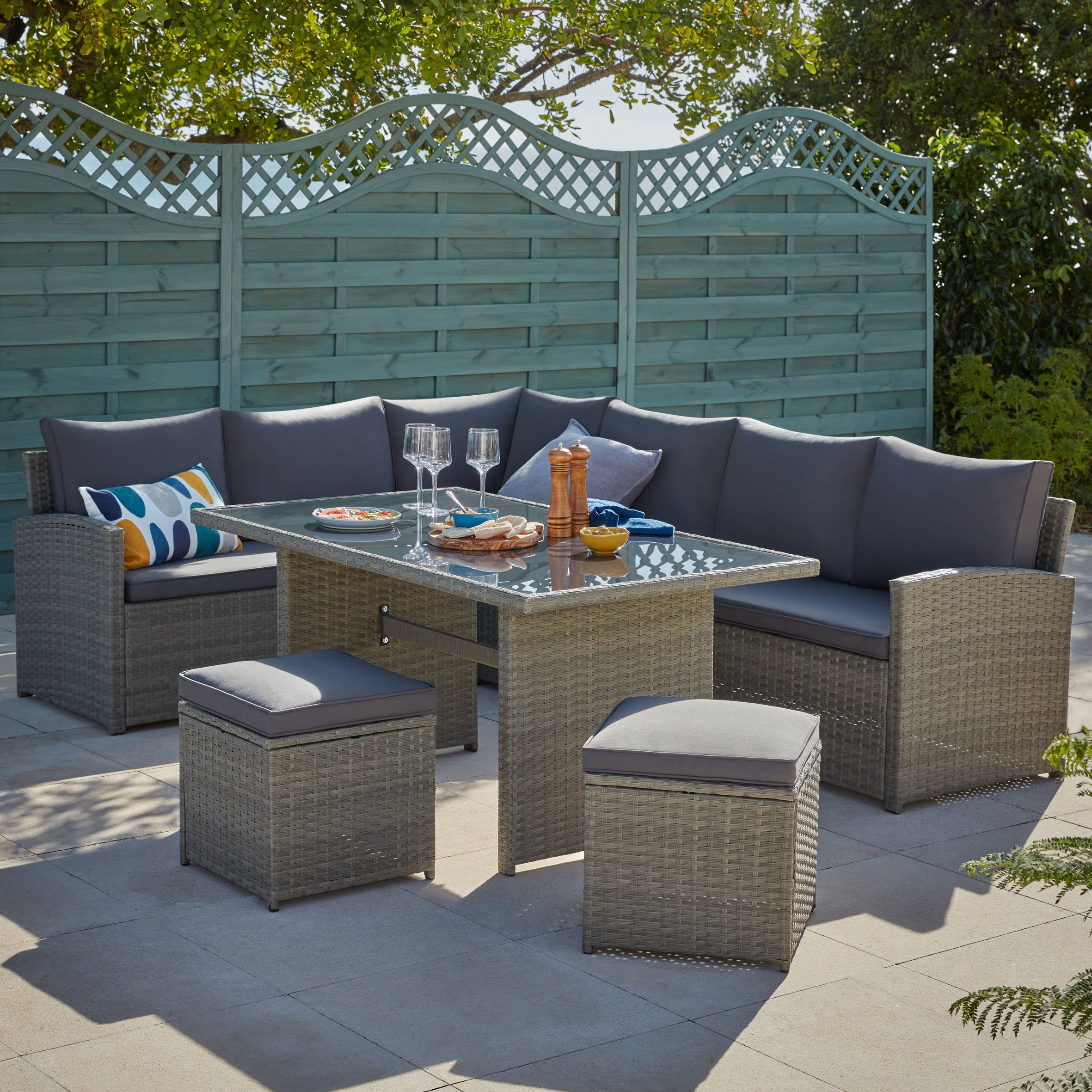 Bring the inside out by creating your own outdoor living room space.
A luxurious outdoor sofa is the best garden furniture for this. Or, if you have less space, a couple of garden chairs or a swing set will create a cosy feel. Decorate with cushions, throws and outdoor mats to style your space and make it feel inviting.
Garden furniture for small spaces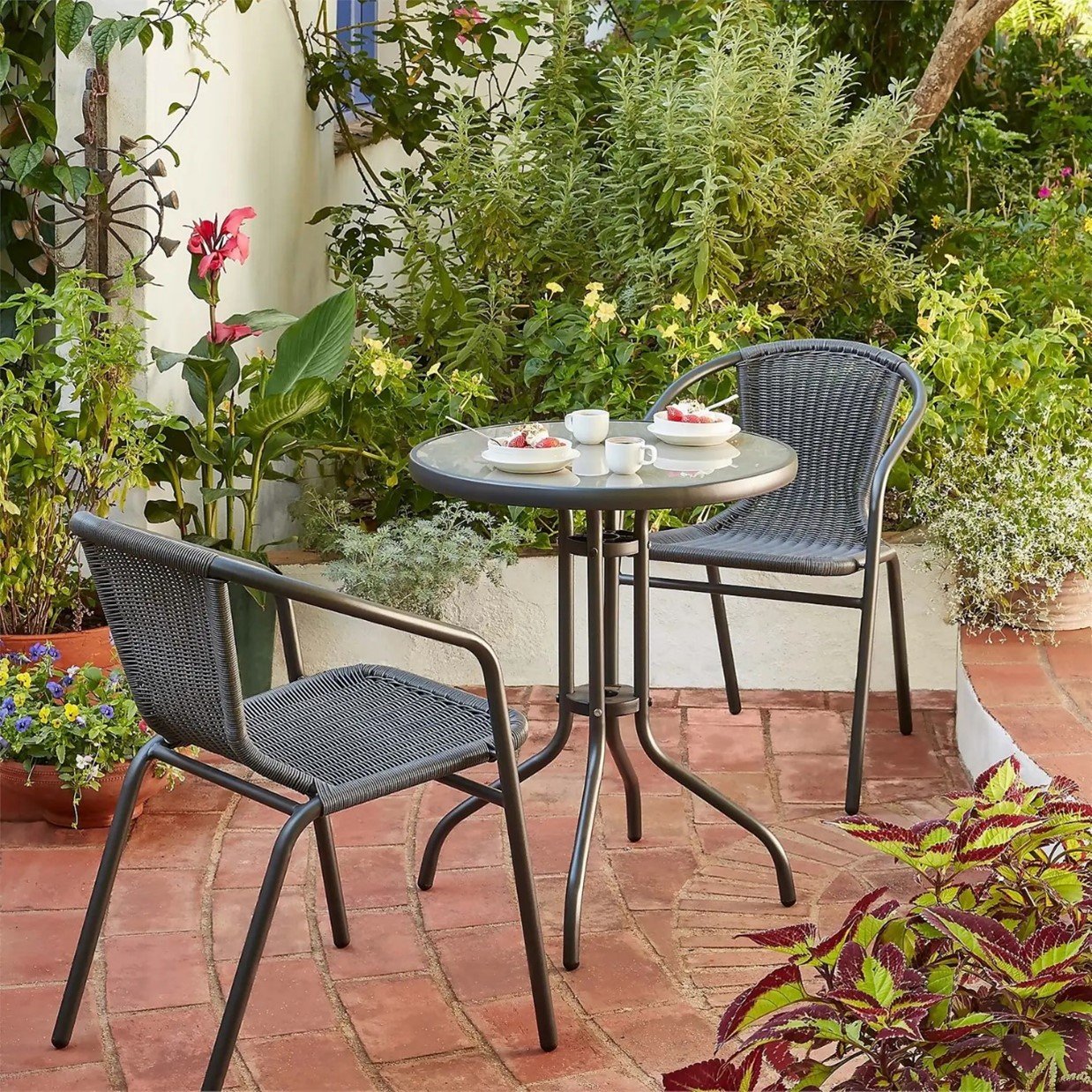 Worried your space is too small to create a stylish outside area? Don't be – a garden bistro set is a great solution to this.
At Homebase, we have a range of elegant and hardwearing bistro sets that are perfect for those outdoor meals for two. Plus, they're light enough to move around your garden if you want to follow the sun throughout the day. Our bistro sets come in many styles and colours, so you're sure to find one that suits the design of your garden.
One of the best garden furniture ideas for a small space is an outdoor storage box,  as it doubles up as an extra garden seat when you add a few comfy cushions.
Weatherproof garden furniture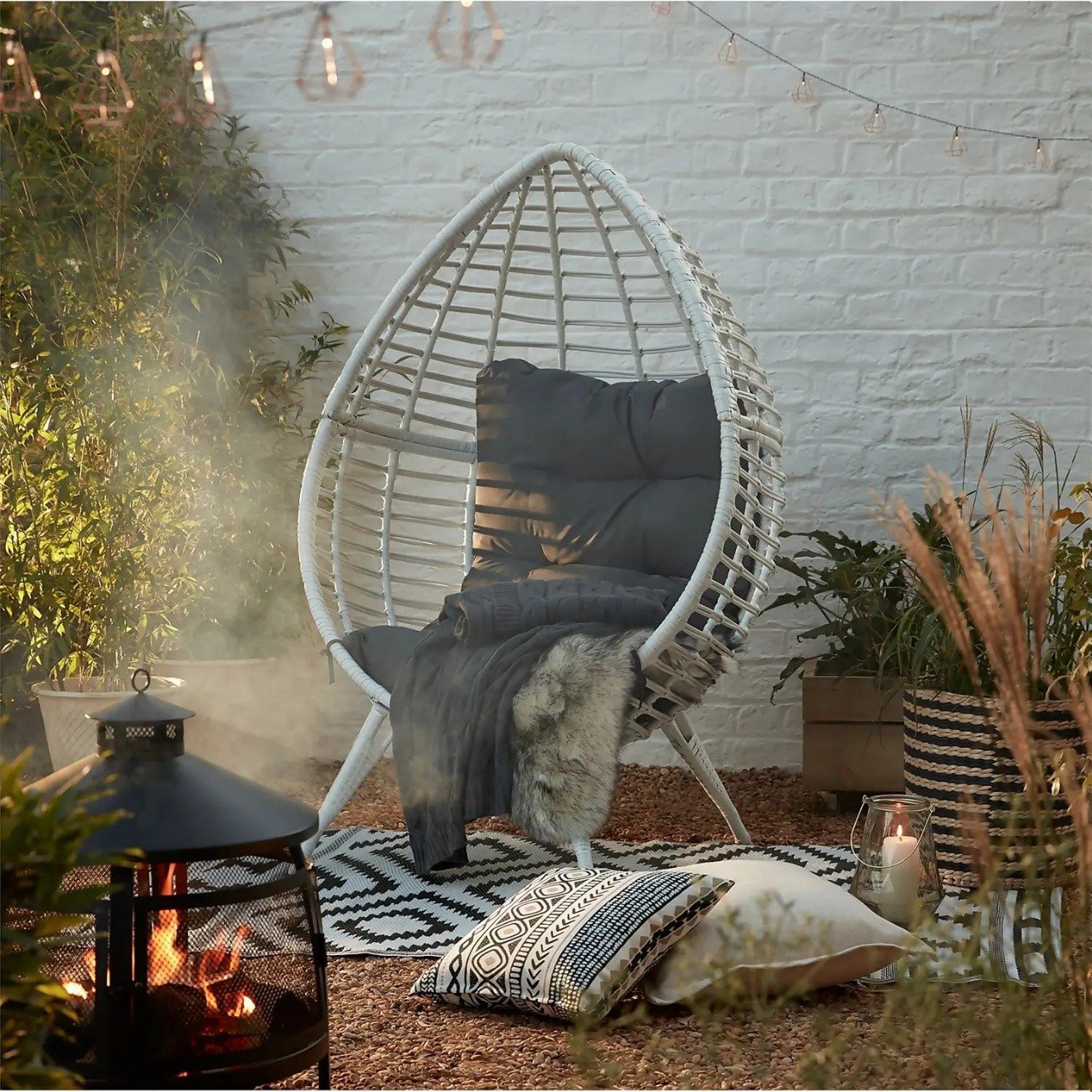 Besides being stylish, rattan garden furniture has become increasingly well-known as the best garden furniture to leave outside, as it's completely waterproof.
Light but hard-wearing, durable and easy to clean, a rattan set is the best garden furniture for practicality. Whether you want a garden table and chairs, a sofa or bistro set, rattan garden furniture will help your outdoor area to feel timelessly stylish.
Essential extras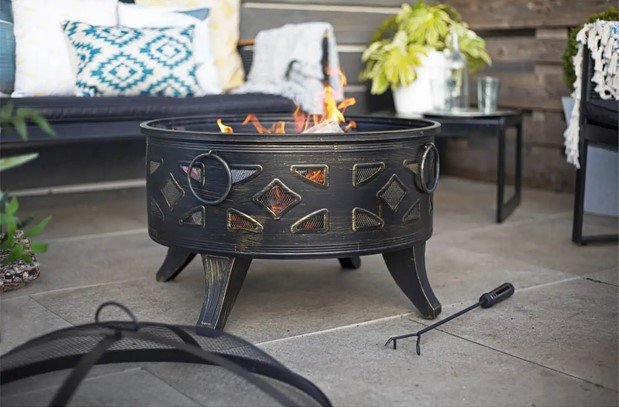 Once you've chosen the best garden furniture for you, don't forget about the extras.
A parasol is a great addition to provide shade on those sunnier days. Garden furniture covers are also perfect for when the weather takes a turn, and you don't have storage space inside.
If you want to extend your garden entertainment activities past the early evening (keeping the neighbours in mind of course), consider adding some outdoor heating– such as a firepit or chiminea – to keep your guests' cosy when the sun goes down.
If you need a hand planning what you'll need for a great summer garden party, take a look at our 'How To Host the Perfect Garden Party' guide for some inspiration.