Once you've booked in a kitchen consultation with our range of expert designers, it's the perfect time to give them a helping hand by taking a few simple measurements. That way, they can help you make the most of the space you have. Don't worry, our simple guide below will walk you through exactly what to do in just four simple steps.
What you'll need:
Paper
Pencil
Ruler
Tape measure
Camera
Before you start:
Start by snapping a few photos of your kitchen to give our designers a helping hand later on
Make sure you write down all your measurements in millimetres (mm)
Keep it simple by writing your dimensions as Width x Height x Depth (W x H x D)
Let's get going
Step One:
Using your pencil and ruler, make a rough drawing of your kitchen's shape, including any windows, doors and permanent fixtures (like pillars, balustrades etc.)
Step Two:
Take your tape measure and make a note of your kitchen's dimensions. Start with your walls, windows and doors, working carefully round the room so you don't miss anything important. If your kitchen isn't a classic square shape, measure the shorter walls too.
Step Three:
As well as taking measurements, mark any old or new light switches and power points on your drawing, along with service points – like plumbing, gas or electricity and existing utilities, from boilers to sinks.
Step Four:
Have you got a sloping roof in your kitchen? Getting an accurate height measurement is really important for cookers and cabinets – so take a note of the ceiling's shortest and tallest points for accuracy. If you've missed any of the distances between your windows and walls or floors, now's your chance to grab those too.
Tips for a perfect plan
For a kitchen you'll love forever, tailor it around the three P's – people, purpose and passion.
People: How many people will be using it, day in and day out
Purpose: What will its main use be; dining, entertaining etc
Passion: What do you love about your current kitchen, and what would you prefer to change?
Additionally, it's worth taking a second to think about where your utilities and accessories will go within your kitchen space beforehand.
Space: You'll want to leave enough room between islands and worktops to move around easily
Support: From sinks to cookers, it's best to make sure you've got study worksurfaces under or around your appliances
Safety: Placing and installing your appliances can be a difficult job, so we recommend always an engineer, plumber or electrician to do the work for you
Love your layout
Don't worry about deciding your dream layout just yet – our designers will be delighted to show you our stunning range of styles as part of your expert consultation. However, it is worth being aware of the basic shapes you can look forward too and let your imagination loose.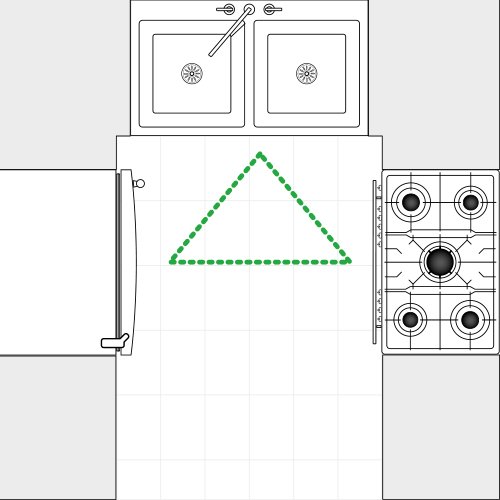 U-Shape Kitchen
Whether you have a family who spend a lot of time in the kitchen or you're just looking for a spacious cooking space, a U-shape might be just what you're looking for. Best of all, it's ideal for making your kitchen multi-purpose by breaking up your cooking and dining/breakfast areas.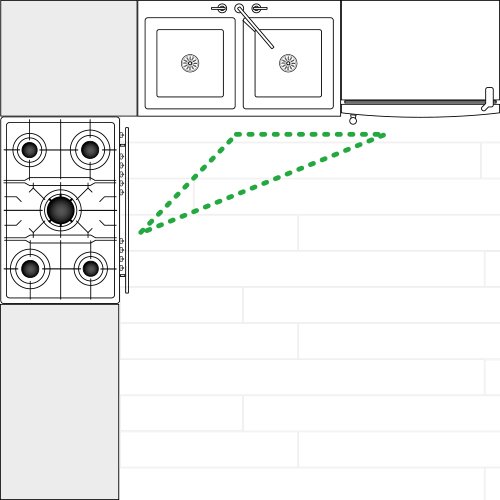 L-Shape Kitchen
Perfect for rooms of all shapes and sizes, from long, thin spaces to open-plan areas and small rooms, an L-shape kitchen is one of the most versatile kitchens out there. In particular, you can enjoy plenty of worktop space, while still moving freely between all parts of your kitchen.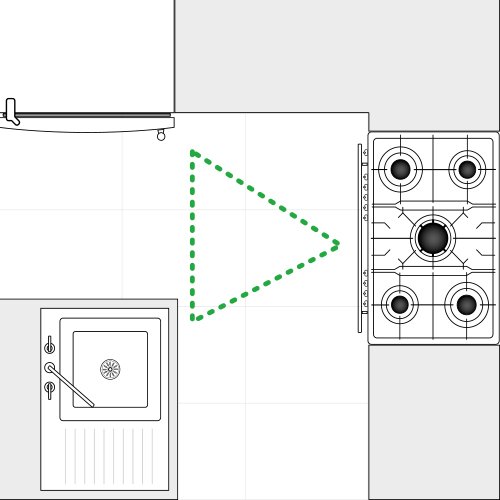 L-Shape Kitchen with Island
For the best of both worlds, why not add an island to your L-shape kitchen to make the most of a spacious room. With extra cabinets and even more worktop space, you can transform your kitchen into both a family-friendly and entertaining paradise.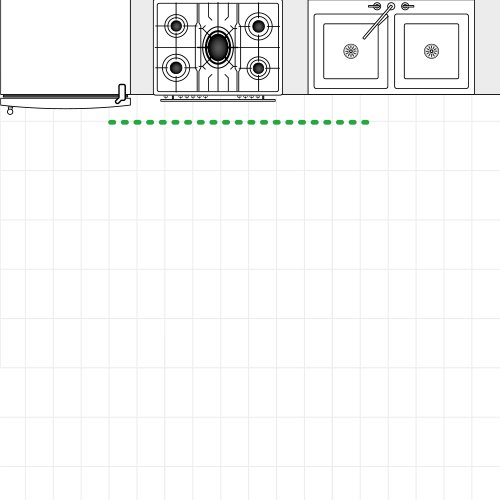 Straight Line Kitchen
The classic shape for all sizes of space, a straight-line kitchen brings stylish simplicity to any home. From small and narrow to large and open-plan, it's often the most inexpensive too. For a fun and functional family space, try pairing it with a large kitchen table or butcher's block too.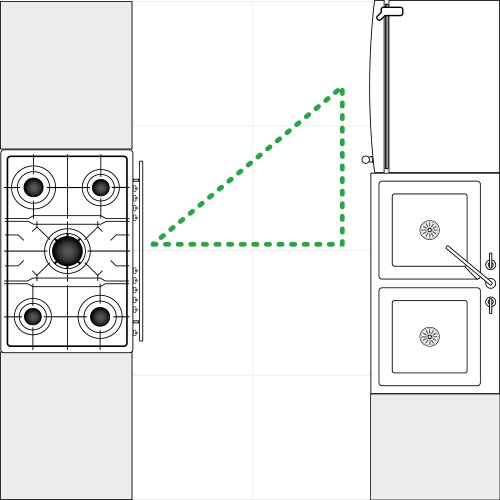 Gallery Kitchen
Beloved by chefs and amateur home cooks alike, a galley kitchen brings a contemporary twist to a smaller kitchen space. Functional to a tee, it makes it ultra-simple to reach all areas of the kitchen within minimal walking distance.
Not yet booked a FREE design appointment?
Request your FREE virtual design consultation