When it comes to British weather, having a sheltered space in your garden means you can enjoy the outdoors, come rain or shine. Being able to protect your garden from the elements and offer shelter to your guests, means you won't have to check the weather forecast every time you want to entertain outside.
To help inspire you, we've put together this handy guide to provide you with some garden shelter ideas.
Before you start
Building your garden shelter  may require some DIY. Before starting anything, we advise you to  always read the manufacturer's instructions on tools and materials, as well as  our DIY Safety Tips guide.
Both gazebos and marquees are great, flexible options for providing shelter in your garden. These structures can be made from different materials and secured to a variety of surfaces.
You can also choose whether you'd like panel sides or removable doors and windows – so whether you want shelter from the rain or shade from the sun, a marquee or gazebo is the perfect solution.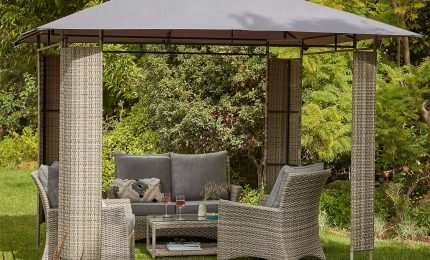 If you want a simple, maintenance-free outdoor roofing solution, you could opt for a patio awning.
Their flexibility in terms of shape and size allows them to protect a variety of outdoor spaces. With flexible positioning, you can also set your patio awning to your desired height.
Arbours work well to create relaxing, sheltered hideaway spots in your garden. They are ideal for supporting climbing plants and can even come with an integrated storage box to tidy away any unsightly garden bits and pieces.
Don't forget to add your favourite cushions and throws to create the ultimate chill-out zone.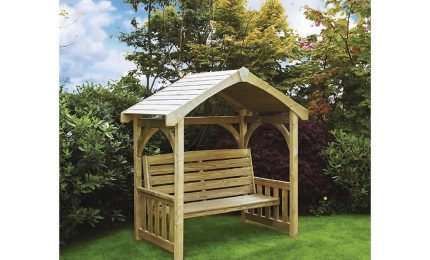 Parasols are a great garden shelter option. They work well for offering shelter to smaller spaces and dining areas – and come in many variations of colours and sizes.
Alongside being relatively inexpensive, they are also versatile and suit almost any style of garden. However, parasols are not ideal for windy locations – so keep this in mind.
A pergola is a great garden shelter option, especially for existing garden seating or dining areas, when fitted with appropriate roofing materials.
You can decorate and customise your pergola in any way you like – with lighting, outdoor paint and climbing plants to list a few ideas. They are also a great way to add structure to your outdoor space, as they create an attractive focal point.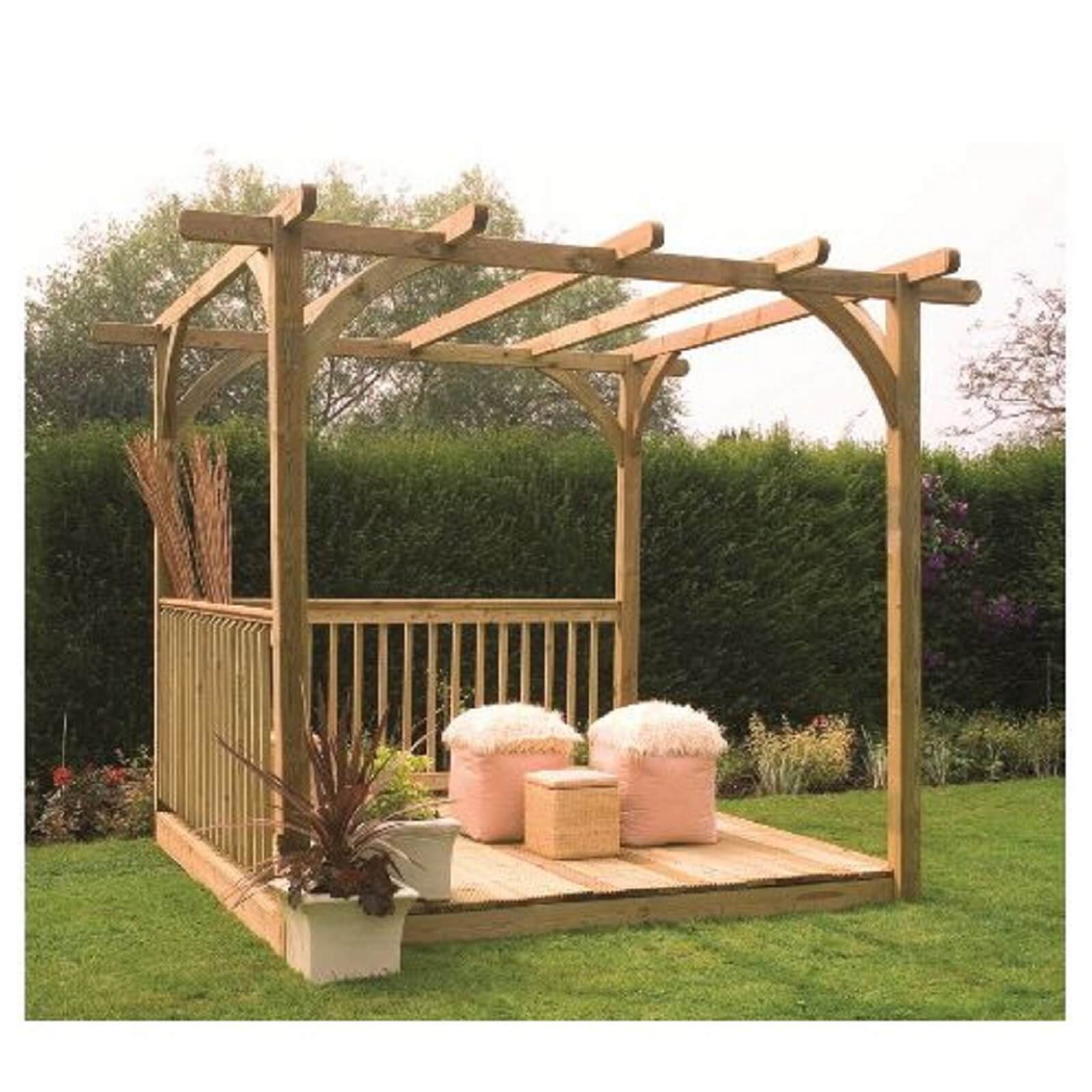 Finally, to make your garden shelter structures feel a little more magical, consider your outside lighting options.
String lights are a great choice, as they can be hung or wrapped around a garden canopy or any of these garden shelter options. Alternatively or additionally, you could create a path of solar lights – these are ideal as they automatically illuminate at dusk and do not require mains wiring.