Come rain or shine, nothing beats a summer garden party. Whether you fancy a barbeque, picnic or a quintessentially British tea party, it all comes down to creating a relaxing and inviting outdoor atmosphere. To help inspire you, we have put together a garden party ideas guide and included some tips and tricks on how to impress your guests and host the perfect garden party.
Before you start
Creating the outdoor space for your garden party may require some DIY. So, before you begin, we advise you to read our DIY Safety Tips guide and always recommend reading the manufacturer's instructions for your power tools and furniture.
Clean your space
First things first, take some time to clean and tidy the outdoor space where you will be hosting your garden party.
Give your patio a deep clean with a pressure washer – and make your life easier by opting for cordless garden power tools with the new Powerbase range. If your lawn is looking a little tired, check out our 'How to Repair Your Lawn' guide.
Comfy outdoor furniture
When entertaining outdoors, you need to consider furniture options- no one wants to sit on itchy grass or eat from weather-beaten tables and chairs.
Consider creating an outdoor lounge with a large garden sofa and waterproof cushions, or opt for something more traditional like an outdoor dining set.
Create a cosy vibe by adding furnishings like throws, outdoor mats and cushions. If you want to add a stylish element to the area, a rattan garden chair is the way to go.
With English weather being so unpredictable, let's not forget about outdoor shelter options ‐ something like a gazebo or awning should do the trick.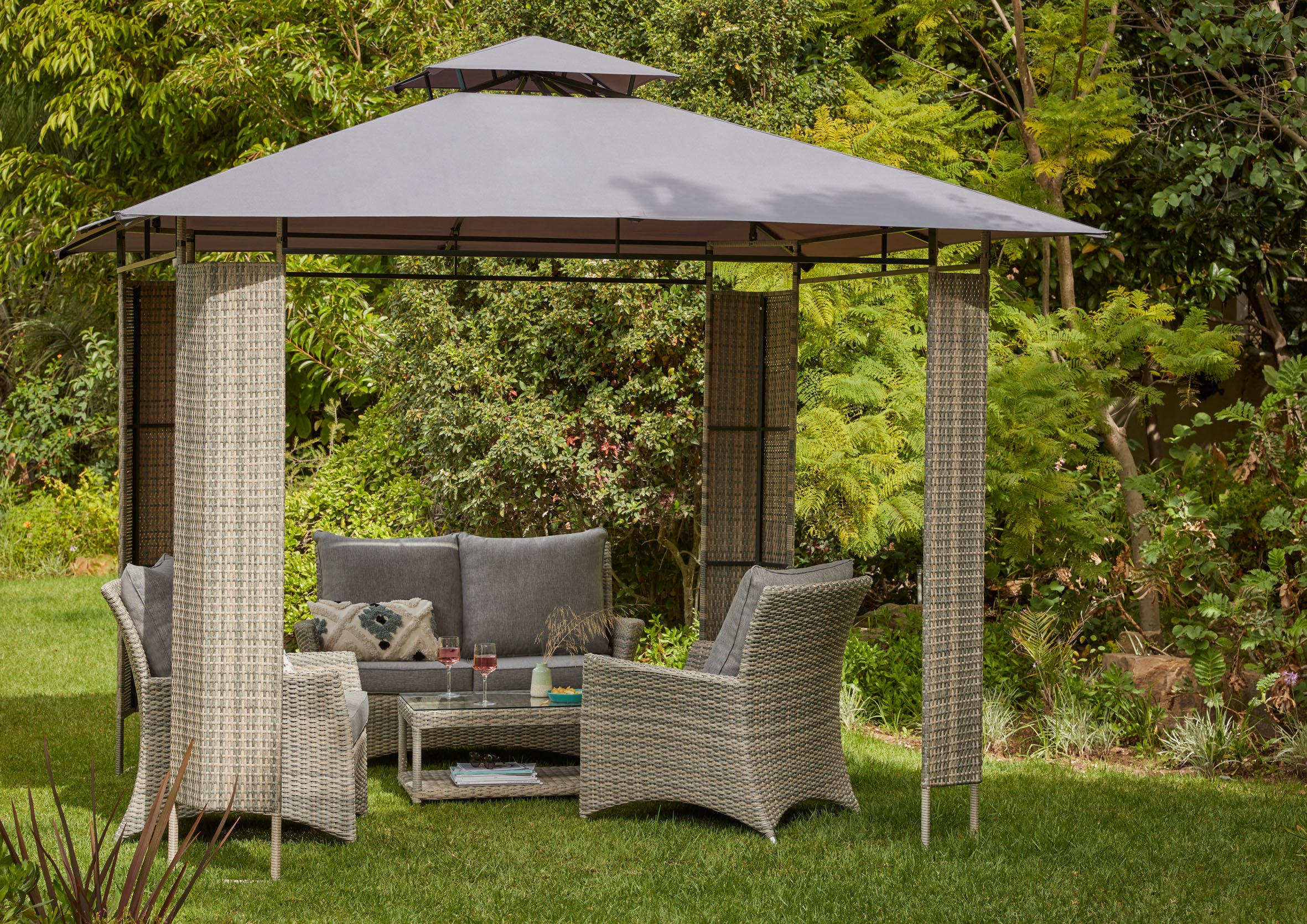 Cooking appliances
No party is complete without yummy food. A BBQ is always a great garden party idea – and no matter your flame preference or party size, we have one for everyone.
Go the extra mile and decorate your eating space with table linen, lanterns and gorgeous serve ware. Prepping for a big party can feel time consuming with all the chopping and dicing, so save yourself some time by using a food processor instead.
Lighting
To allow the party to continue even when the sun goes down, consider your lighting options. Whether you want string lights, ground lights or both, lighting can completely change the entire atmosphere of your garden party.
Solar powered lights are a great option as they automatically illuminate at dusk and don't require mains wiring.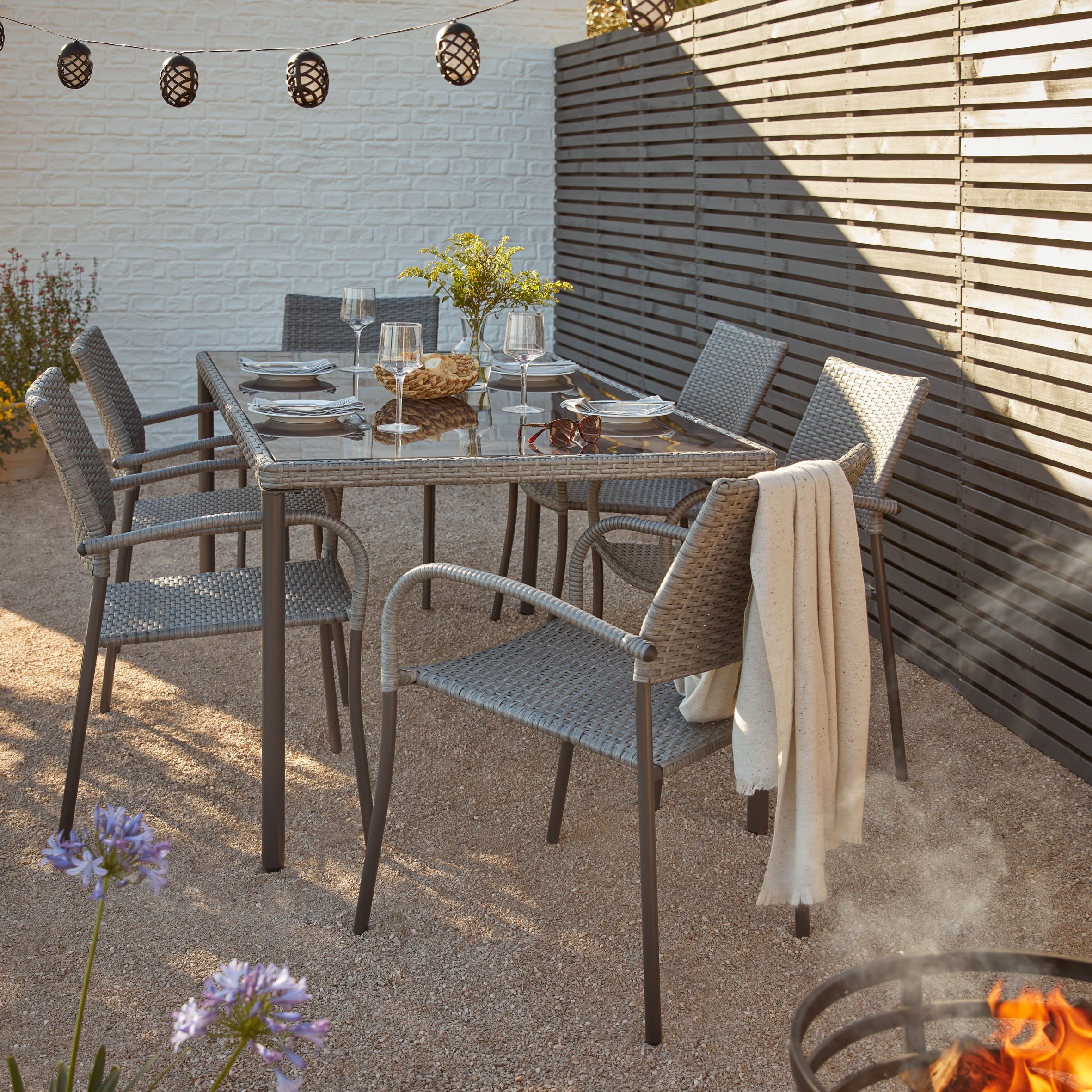 Heating options
In addition to lighting, you'll also want to think about adding a form of heating, to allow the outdoor party to go on for as long as you'd like- though just be mindful of your neighbours.
A firepit or chiminea are great choices, as they'll create a space for people to gather around. You could even toast some marshmallows on the crackling flames as a post-dinner treat.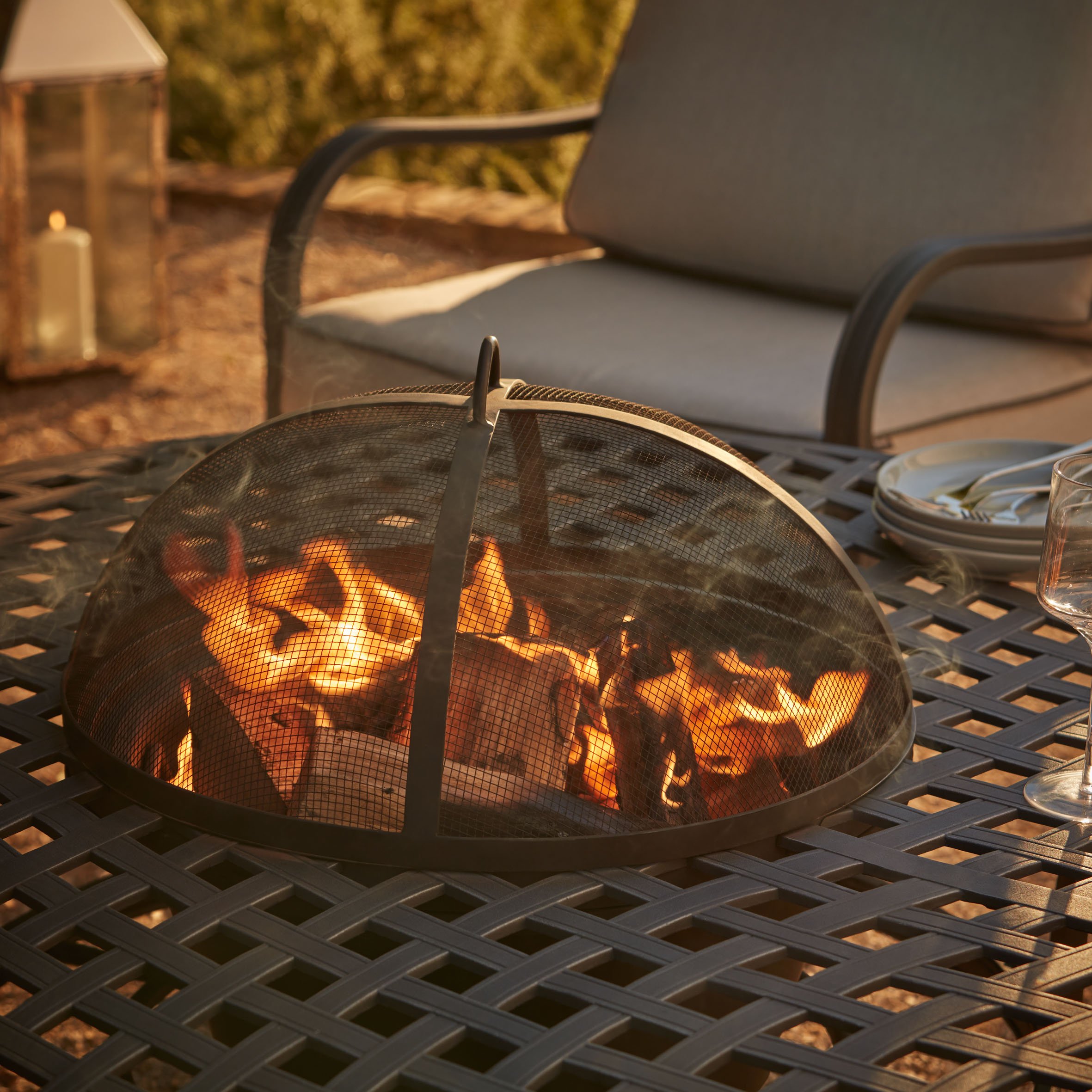 Decorations
When it comes to making everything feel a little more special, it's important to think about garden party decorations ideas.
To keep the drinks cool (and avoid constant trips back to the fridge), we'd recommend an ice bucket. Some ice buckets can even double up as another seating area or table space.
You can also add to the relaxed atmosphere by installing a water feature and dotting some hanging baskets around the garden, filled with beautiful flowers to really bring the space to life.
Finally, let's not forget about keeping the kids entertained with some handy outdoor toys.
And there you have it, all the little things you should be taking into consideration to host the perfect garden party.
Make sure you take some pictures of your set up and upload them to social media and tag us @homebase_uk.