It's time for an outdoor refresh to get your Spring garden ready! With brighter weather on the horizon, you may already be dreaming of sunny afternoons spent the in garden.
Worried you don't have the time? Don't be! Below, discover
how to get your garden ready for Spring
in just one weekend.
Refresh your planters
The first step to creating a fresh, Spring garden is to assess if your planters need updating.
No matter what aesthetic you're going for, we have various outdoor planters, from classic Spring-time pastels to a deep-glazed terracotta. 
Either replace with blooms you already have or, if they've not survived through winter, select some new Spring garden plants from our plant, seeds and summer flowering bulb collection. 
Get pruning  
Not all of your garden plants will have thrived during the cold, Winter months. Spring is the ideal time to cut back any dying greenery to help rejuvenate your shrubs, hedges and smaller trees. 
Use a garden pruner to clip back your rose bushes and any early flowering shrubs or outgrown foliage, to give your plants the best chance of flourishing in your Spring garden.  
While you're at it, take some tree loppers and cut back any unruly bordering hedges to neaten up the overall appearance of your garden. This will also help more sunshine to reach any previously shaded areas, boosting the health of your plants.  
Fill your borders with plants  
Spring garden plants are a lovely way to add colour and greenery to your outdoor space and will encourage more wildlife to emerge after the cold winter.  
Make sure to assess your garden soil. If your soil isn't too wet, start digging and turning to aerate it. Not only will this make it easier to plant, but it'll also improve the soil quality for your Spring garden plants to grow. Dig out the entire root of any perennial weeds you see re-emerging. 
Once you're happy, it's time to start planting! Spring is the best time to plant summer flowering bulbs, such as peonies, dahlias and begonias.  
Remember to top your newly planted seeds and bulbs with a light layer of mulch to seal in moisture, helping them to be in full bloom by Summer.  
Top tip: Don't let weeds and pests get in the way of your beautiful Spring flower garden. Get prepared with slug and snail control and weed repellent, to give your new plants the best fighting chance of thriving!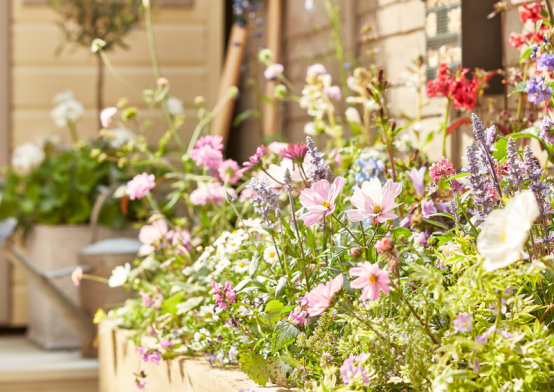 Let us inspire you to create a more sustainable garden with our eco-friendly sustainable gardening ideas.
Blitz the patio, decking and other surfaces 
Winter weather can cause all sorts of moss, dirt and grime to accumulate on our patios. A grubby patio can cause your Spring garden to look a little lackluster, even when surrounded by colourful flora.  
Begin by sweeping away any leaves, twigs and debris. Then, use a pressure washer to blast your patios, decking and footpaths to reveal bright, beautiful garden surfaces with a new lease of life.  
Top tip: Check out how to paint and maintain your decking to upgrade your outdoor space! 
Tend to your lawn
It's true that lawns can get neglected during the Winter, but Spring is the time to get them back into shape.  
Trim your outgrown Winter lawn with a mower, being careful to maintain a uniform length. To neaten your Spring garden further, use a pair of edging sheers or a grass trimmer to tidy the lawn borders and create a sharp yet elegant finish. 
If your lawn is looking a little sparse, dry or patchy, dampen it by using the sprinkle setting on your garden hose and distribute a layer of grass feed to help revitalise it.  
It's important to do this on wet/damp grass so the fertilizer can work more effectively and won't scorch the grass in the process. 
Top tip: For more spring gardening tips, take a look at our helpful guide: How to maintain your lawn in spring.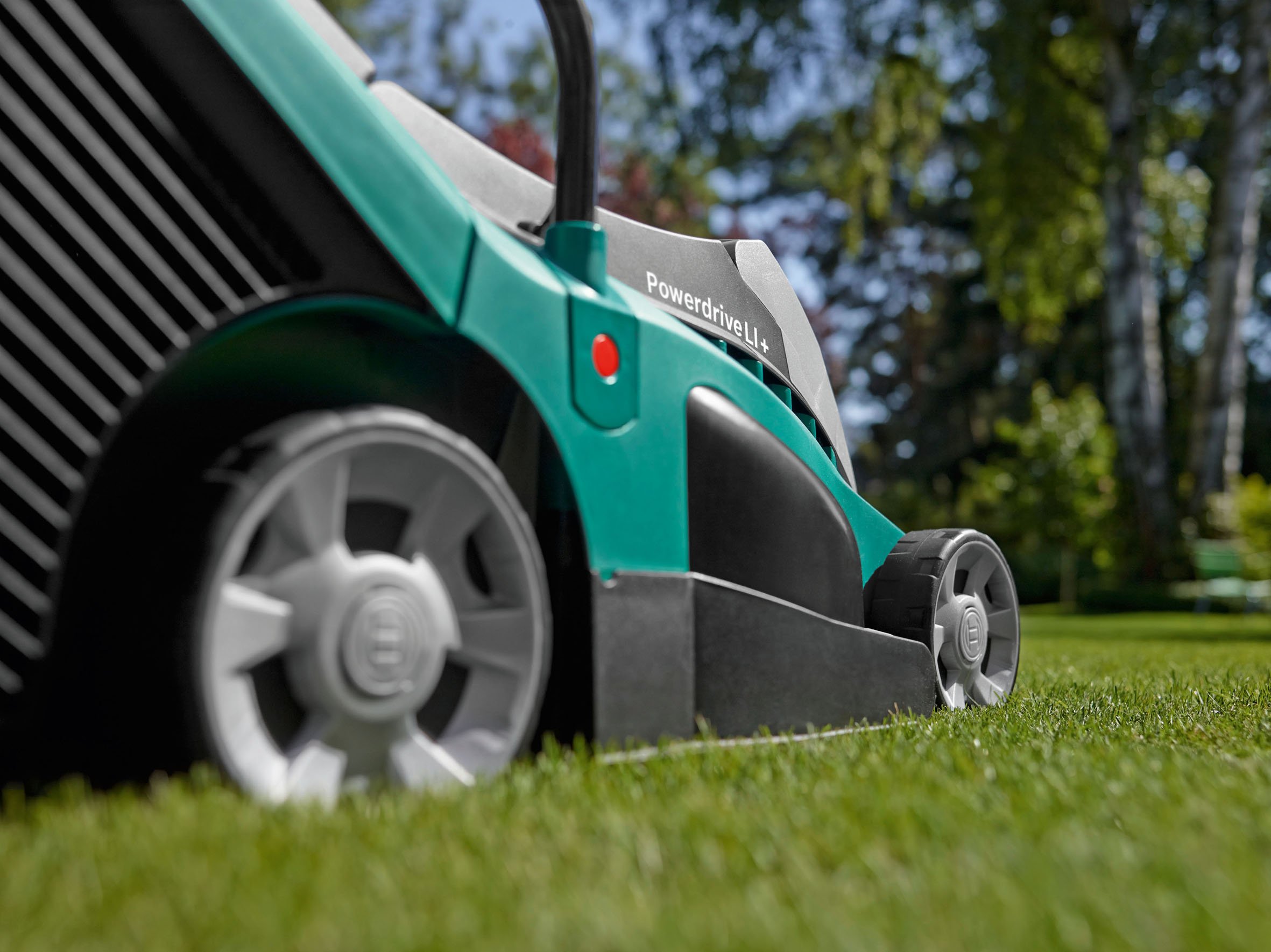 Your gardening jobs just got easier with our guide on the best cordless garden power tools.
Freshen up your Spring garden furniture 
If your garden furniture is starting to look more shabby than 'shabby-chic', it's time for a refresh. 
Use garden paint in your shade of choice to breathe new life into tired-looking tables and chairs. This will not only transform your existing garden furniture but will add a touch of personality and character to your Spring garden. However, your garden furniture may be ready for a complete update. If your tables and chairs have seen better days, browse our full range of garden sofas, bistro sets, gazebos and parasols. Whether you prefer metal or rattan, new furniture is the perfect way to give your Spring garden a total makeover.  
Refresh any garden structures 
While you've got your paint brush in hand, refresh any garden structures that the wind, rain and snow may have taken their toll on. 
Why not paint your trellises, arches, arbours and sheds with a pop of pastel to inject some Spring-time magic into your garden?  
If you've got time (and maybe helping hand!) refreshing your fence paint can also help brighten your spring garden. Learn how to do so here or be bold with a feature fence.  
Top tip: Is your shed in need of some serious Spring cleaning? Check out these top garden shed organisation and storage tips.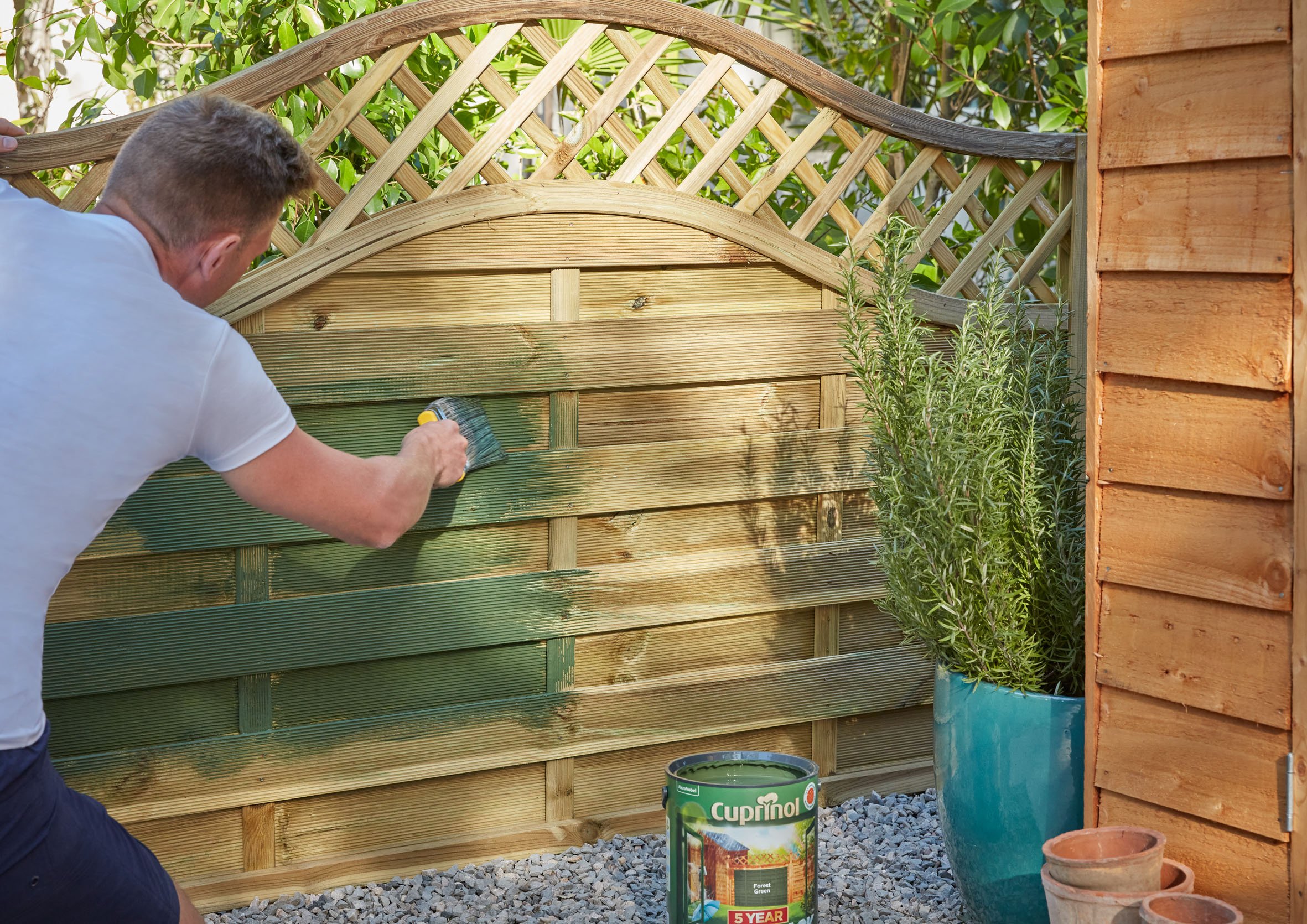 Learn how to create the illusion of a bigger garden with these fence paint ideas.