Create a haven for wildlife in your garden this spring. Encourage birds, and insects and other animals to share your outdoor space by transforming different pockets of your backyard into wildlife-friendly areas.
One of the greatest joys of gardening is learning more about the creatures that share your patch of green. Spend a weekend planting, digging and building a wildlife garden. Then sit back and watch your garden come to life.
Project Overview
Tasks
Time needed
Step 1
Start things off by introducing some wildlife friendly plants to your garden
About 2hrs
Step 2
Help our feathered friends: discover how to attract birds to your outdoor space
About 1hr
Step 3
Creepy crawlies are an important part of our ecosystem (plus kids love them), so this morning it's time to welcome them into your garden
About 1hr
Step 4
Water is an important part of any wildlife garden: ways to introduce water
About 2hrs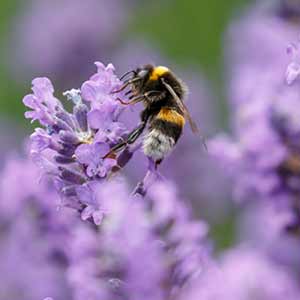 Step 1 – Wildlife friendly plants
Think about what you need to make a wildlife friendly garden
Your garden may already be flush with bright flowers – but do they provide essential pollen and nectar for minibeasts?
Wander around your borders and beds and think about the types of butterfly, bird and bee-friendly plants you'd like to feature in your wildlife garden.
Pick plants that encourage wildlife
Different plants attract different creatures. Lure butterflies in with buddlejas, they're drawn to the rich nectar within. Dill is a delicious kitchen herb and also a magnet for ladybirds. Dormice and caterpillars love to feast on hawthorn bushes, which are also the perfect nesting site for birds.
If you're focused on retaining a stylish look in your garden, the bold purple blooms of lavender are a favourite of bumblebees and when they turn to seed, birds love them, too. Foxglove evokes a quintessentially British cottage feel and is ideal for hungry bumblebees. Grow perfumed honeysuckle and watch birds and moths flit happily around it during warmer summer months.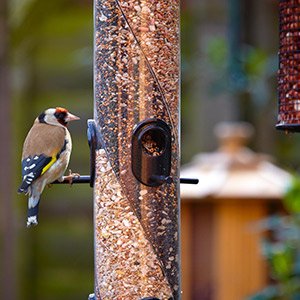 Step 2 – Help our feathered friends
Bring birds into your garden
This afternoon is all about catering for your feathered friends. Attract a blend of birds to your green space and enjoy watching different species swoop in and out of your garden daily.
Scope out your tallest tree and install a bird box high up in a sheltered space, far from the reach of any possible predators. If you can, face it north-east to keep it sheltered from strong sunlight and wind.
During spring, birds are focused on nurturing their young. Help them fend for their little ones by putting out protein rich food, such as fat balls, and watch birds flutter into your garden to get their fill. It's worth planting holly around the base of your bird feeder to help deter hungry cats and foxes. This also provides cover for birds as they head for their food.
Step 3 – Creepy crawlies are important
Welcome in the insects
Creepy crawlies can be really useful by pollinating crops and preying on pests.
Building a bug hotel from scratch is the perfect activity for kids to get stuck into during half-term. Get them bundled up and head outside to create a refuge for beetles, woodlice and centipedes. Let little ones' imaginations run loose, and build a hotel on the ground so critters can come and go as they please. All you need is wood, bricks, twigs and dry leaves.
Something as simple as a compost heap can also work wonders in a wildlife garden. It's an ideal habitat for a variety of species – hedgehogs love to feast on the slugs that live there and toads enjoy the heat released by decomposition.
Pick out a shady spot in your garden to create the peak conditions a healthy compost pile needs. Build yours up with organic matter such as grass clippings, kitchen waste and garden rubbish. Layer directly on the soil to create easy access for visiting wildlife.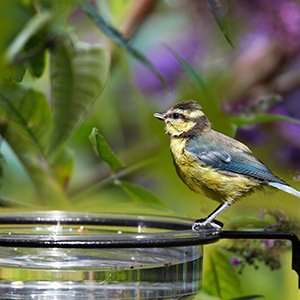 Step 4 – Introduce some water
Remember to include some water
A water habitat will be a welcome haven for frogs, hedgehogs, toads, newts and diving beetles and is an important spot for wildlife to drink safely.
Create a fresh source of water in your garden for thirsty creatures to enjoy by digging out a hole and placing a washing up bowl, old Belfast sink or large container in the ground and filling it with water. Place a few stones and branches below the surface to help critters get in and out of the water.
Add in a few aquatic plants around the edge, such as myosotis scorpioides, iris sibirica and cotula coronopifolia. Make sure they poke clear of the surface to give wildlife perches and cover as they drink.
An elevated bird bath is also a good idea to keep predators like cats away while birds drink and bathe.