There is no wrong way to style your home. Yes, you will read advice on how to keep things simple and to always remember 'less is more' but what if that's just not who you are as a person?
Slowly we've been finding ways for a creative release in our homes, with the introduction of feature walls and statement pieces. But this is more than that. It's bolder and quirkier, and you're in complete control of it.    
To be more expressive in your interior, you should embrace the chaos. This doesn't mean your space has to look 'busy', it's more a carefully curated collection of bold colours and clashing textures. After all, your home should be a space that provides inspiration and reinforces positivity.  
It has stemmed from people realising that no one size – or home – fits all. And instead, we should be embracing the things that make us feel good.  
With the world spending more time at home than ever before, this isn't a short-term trend. It's a movement that has provided people with a creative outlet and opportunity to become more self-sufficient.  
We've put together some hints and tips for you to take guidance from and help you build out a home that will instil pride in you and your family.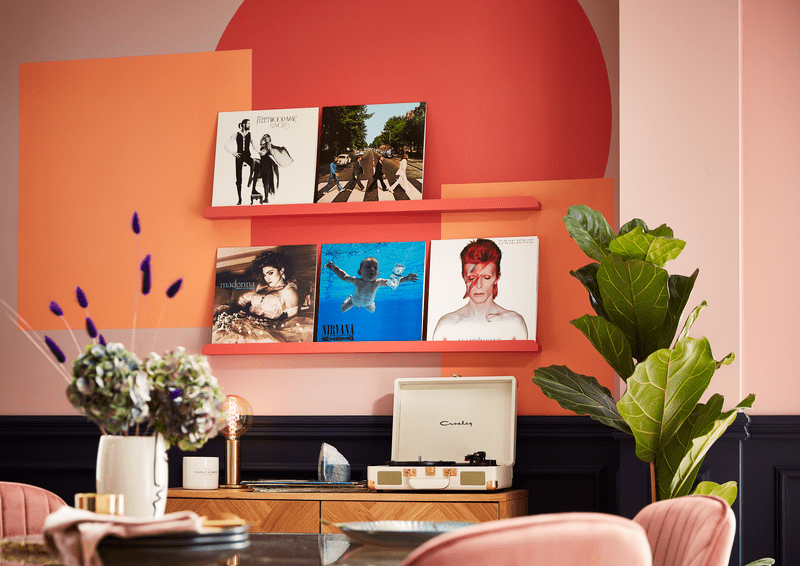 Organised clutter
When it comes to creating an inspiring space, you can't have clutter.
That doesn't mean you are to return to minimalism, but rather about the art of curation. Each piece, although different, must work together.  
If you have created a plan and considered how each item with complement one another, you can fill your home with whatever furnishings and décor your heart desires.  
Embrace more Yes
Tradition is a hard thing to move on from but one of the easiest ways to escape it, is to say Yes to trying new things.
A pink mantelpiece? Yes. A chaise longue in the bathroom? Absolutely. Want to pair an antique lamp with a contemporary sofa? Go for it.  
It's all about pushing the boundaries of interior design and stepping out of your comfort zone.  
Give it a go
The vision you have for your home is yours. Why not ensure you get it just right by doing it yourself?
This is a great way to arm yourself with the right tools and knowledge so that whenever inspiration strikes, you're free to run with it. Plus, it creates that element of authenticity.  
We recommend you start with a simple job such as an upcycling project and remember that it's all about gaining experience and not the mistakes you make along the way.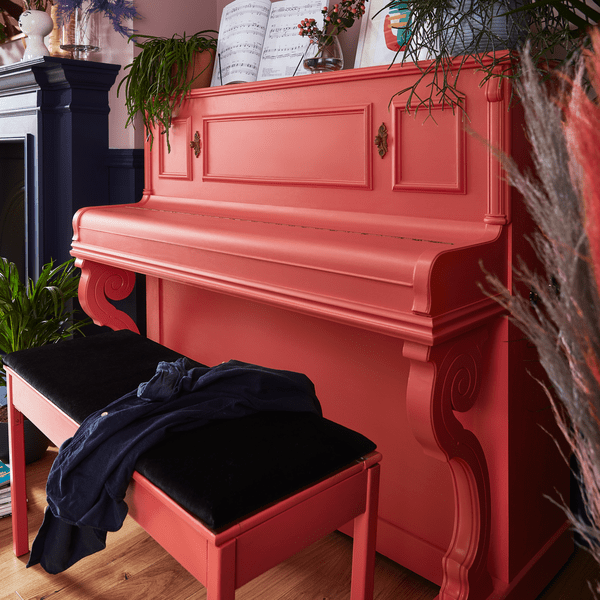 Follow the principles
Rules aren't welcome here. But there are some principles and guidelines to help keep your home in check – and we promise they're fun.
Remember it's about 'more is more'. It's not enough to place two quirky candles on top of your dining table, you need at least nine. Maintaining balance is also important. For example, keep your furniture at roughly the same height and pair a long sofa with a long coffee table.  
Start small
Practice makes perfect when it comes to this approach so somewhere like a guest bedroom or en-suite is a great place to start when looking to branch away from more traditional interiors.
It allows you to experiment and see what comes natural to you, both in terms of skills and ideas. Plus, you can easily close the door if it doesn't work out. 
Trust the process
It won't matter how many times you've done it; you'll always wonder if you're 'taking it too far this time'. Or worry that it's not coming together as planned.
Patience and trust in your own ability and creativity is key here. It's about what you like and what brings you joy, so you can't go wrong.  
Live in the now
Your home should be designed to make you feel at ease and in a way that makes it feel like your own. You don't want to decorate your home so it is right for your guests, it should be decorated to your taste and yours alone.
Even if that has a habit of changing, it's important to go with what you feel is right at the time.  
Don't force it
Trust your instincts when it comes to what you think is right.
It can be easy to lose sight of what you are trying to achieve and feel like you have to create a whole home filled with different themes and colour changes.  
Remember you're in control of how bold you want to go.  
Every house has 'it'
Avoid getting too hung up on whether your house is quirky enough or has enough character to withstand bright colours and interesting furniture.
This is about breaking the rules after all. And you can always set the scene from the outside by painting your front door an avant-garde colour or installing a funky post box.