A weed-free garden is the best way to ensure you get the most out of your outdoor space whenever the good weather strikes. But with so many options available, it can be hard to know what the best weed killer is for you.  
Depending on what level of weed growth you're dealing with, and whether it's lawn weed killer or weed killer for your driveway – there are plenty of types to choose from.  
This guide is designed to help you decide which weed killer is best for your garden and outside space. 
If you want to know more about how to keep your lawn in tip-top shape, check out our 'How to repair patches in your lawn' guide.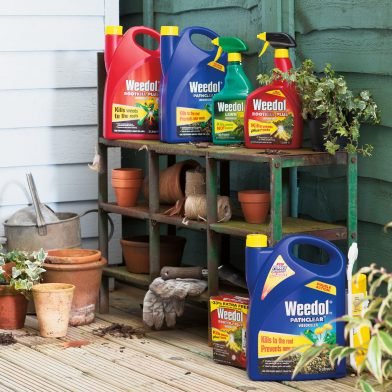 Selective
 As the name suggests, selective weed killers are designed only to kill a specific plant or weed.  
Lawn feed and weed killer is often your best bet for getting a weed-free lawn, as it only targets broad–leaved plants (typically weeds) while avoiding narrow–leaved plants like grasses at the same time.