When it comes to planning your latest exterior transformation, many of us draw up night garden ideas in the daylight with daytime use in mind. This makes it easy to forget that your outside space at night has a completely new atmosphere to it – as your garden lighting, wildlife and plants all behave differently to the changes in light.
With some thought and consideration, you can design the ultimate day to night garden that centres on creating an evening ambience with gentle garden lighting and fragrant flowers, while not forgetting comfy seating options and outdoor heating to provide the ideal setting to relax in or host a Summer evening garden party.
If you're in need of some day to night garden ideas, this guide will help you create the perfect moonlight garden.
Make a plan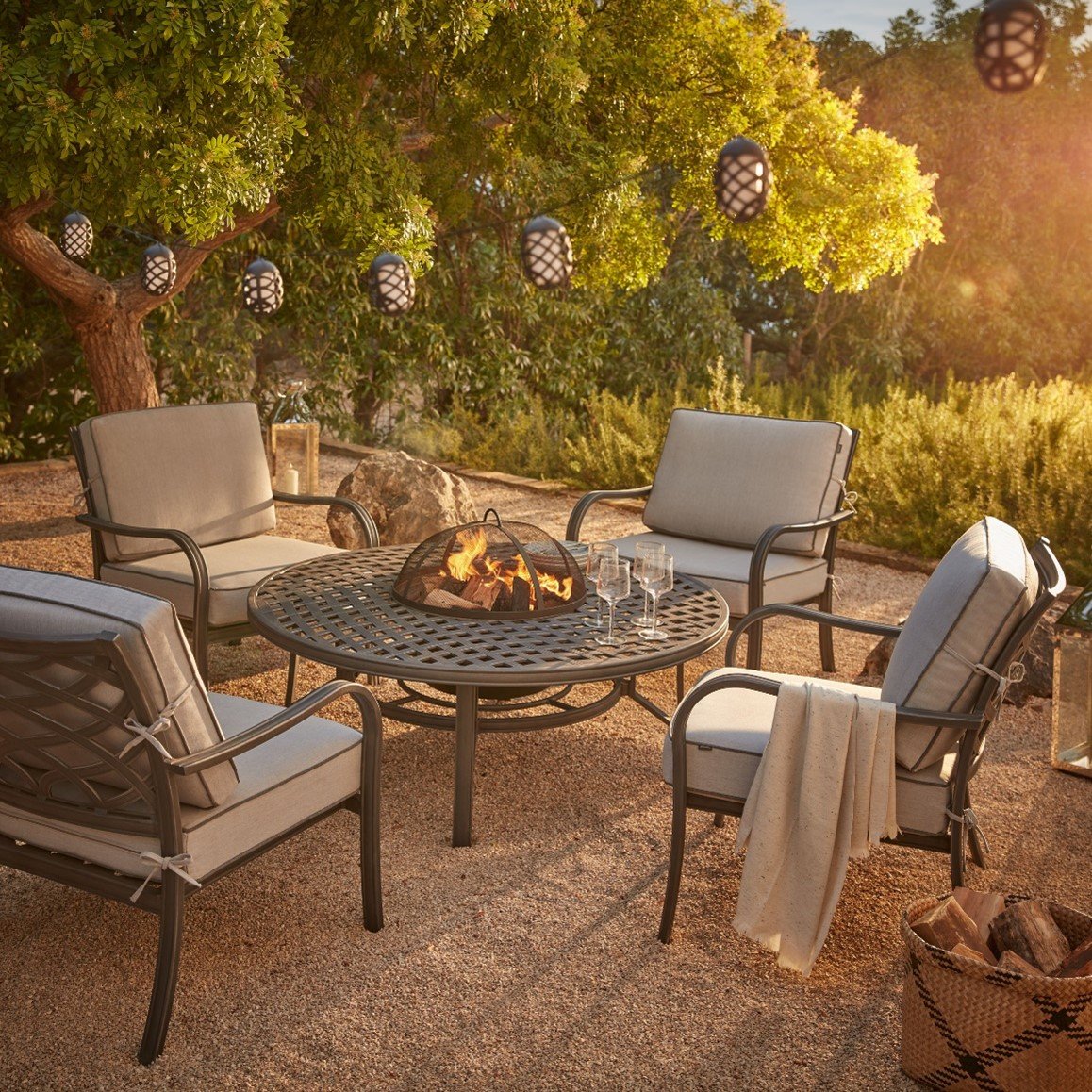 First, think about how you'll use your garden as you move from daytime to night.
If you enjoy entertaining, you'll need some comfortable garden seating options and a suitable outdoor dining set for when it's your turn to host the BBQ.
Whatever your evening outdoor priorities may be, think about how these needs will work together to create a cohesive garden design.
Top tip: Establish where the sun sets in your garden to help you decide where to place your outdoor furniture and make the most of those last glimpses of daylight.