Looking for some inspiration on how to decorate your kitchen to give it an upgrade? Don't worry, we've got you covered! Our kitchen décor guide contains 10 great design ideas to help you create a dreamy kitchen. From kitchen paint to kitchen wallpaper ideas, we've put together our top 10 kitchen décor ideas to transform the heart of your home. 
1. Pendant lights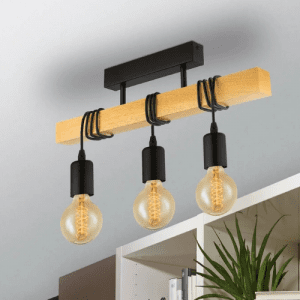 Pendant lights are perfect for adding a warming ambience to your kitchen. They look great when positioned directly above your island or kitchen table. Sets of three lights look the best and will ensure that your island/table is well illuminated.  
With various pendant lights available, we've got something for everyone – whether you prefer a simple retro style or a classic glass design.  
Top tip: If you want the look of 3 hanging lights without the hassle, try a pre-fitted 3 light fixture to add a modern aesthetic to your kitchen.