During the Summer months, it's only natural to want to make the most of the longer days and warmer nights.
However, with UK weather being so unpredictable, it's important that your outdoor furniture is fit for all occasions, come rain or shine.
If you don't have outdoor storage or want to avoid the hassle of moving your furniture inside every time it rains, we recommend investing in some weatherproof garden furniture.
We've put together this handy guide to give you some durable, weatherproof outdoor furniture inspiration – so you no longer have to worry about the effects of the British weather.
Rattan Garden Furniture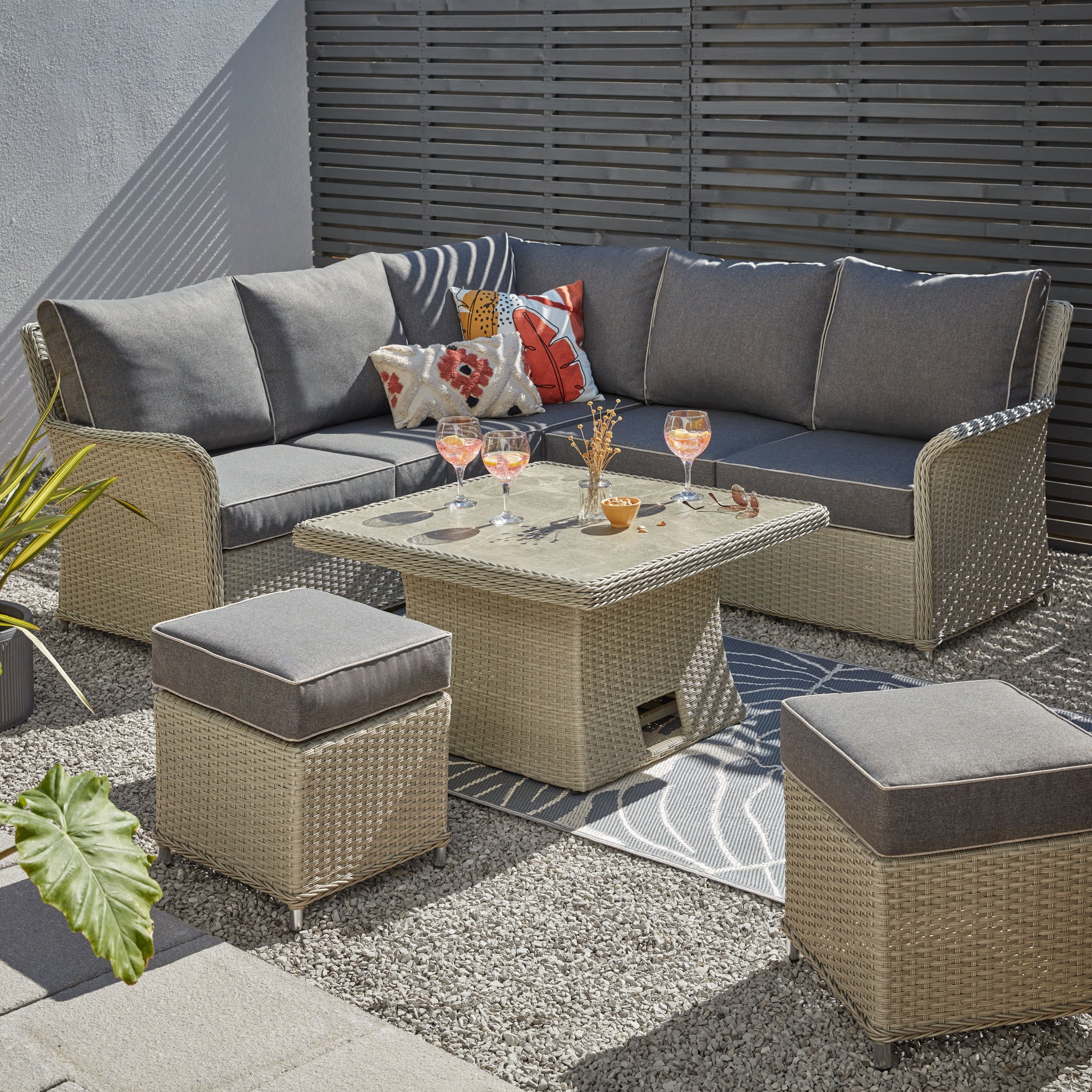 One of the best weatherproof garden furniture materials is rattan. It is completely waterproof and can therefore be left outside with no weather damage – plus, hand-woven, synthetic rattan is easy to clean and maintain. Just make sure you store the cushions to keep them looking their best.
Wood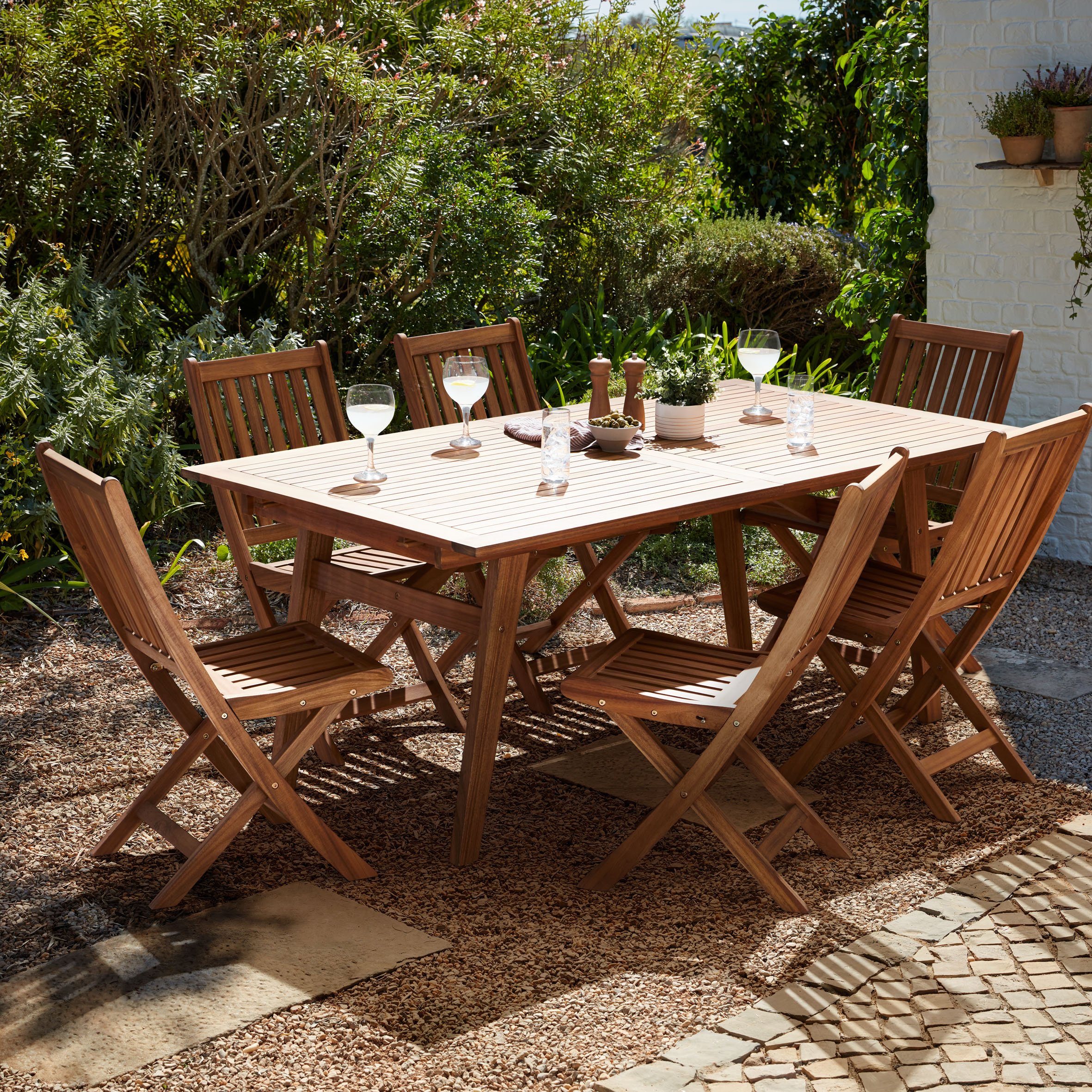 You can also weatherproof your wooden garden furniture.
Start by setting the furniture up in a well-ventilated space or ideally outside and make sure you're wearing eye protection and a dust mask.
Using an electric sander, sand the table and chairs down to their natural wood surfaces. Then, wipe them down with a dry cloth and apply a coat of primer or stain to the surface.
Aluminum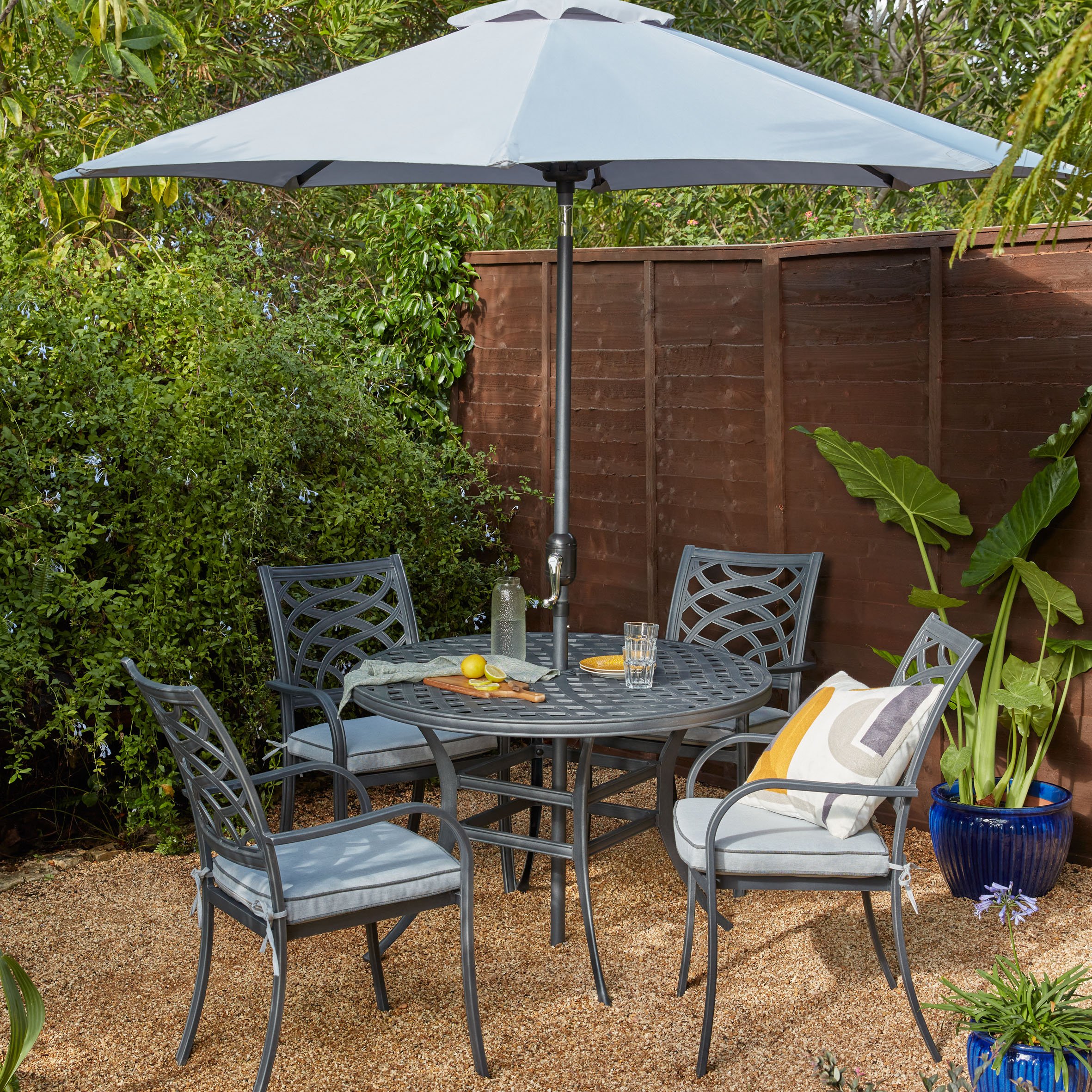 Aluminum garden furniture is perfect for those in search of a low maintenance option as it is lightweight, durable and rust-free.
From bistro sets to outdoor sofas, our aluminum Tuscany range is ideal for al fresco entertaining and dining. These hardwearing sets can be left outside all year round and their detachable cushions are easy to clean – but we recommend storing these away in Winter to keep them looking their best!
Protect your outdoor furnishings from mildew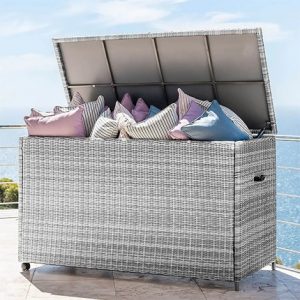 Let's not forget about those comfy outdoor seat cushions and pillows.
To keep them in tip-top condition, if they do happen to get wet, leave them to dry completely in the sunlight and wind before storing them away. Where possible, keep them inside on particularly damp nights or during rainstorms – for example in your garage or outdoor storage box.
If mildew does form, clean your furniture covers as soon as possible. To do this, start by brushing away the excess dirt from the fabric and put them in your washing machine with cold water and a cup of chlorine bleach. Let it soak overnight and in the morning, drain the water and spin. Allow the covers to dry completely before re-assembling onto your garden furniture.
Garden Furniture Covers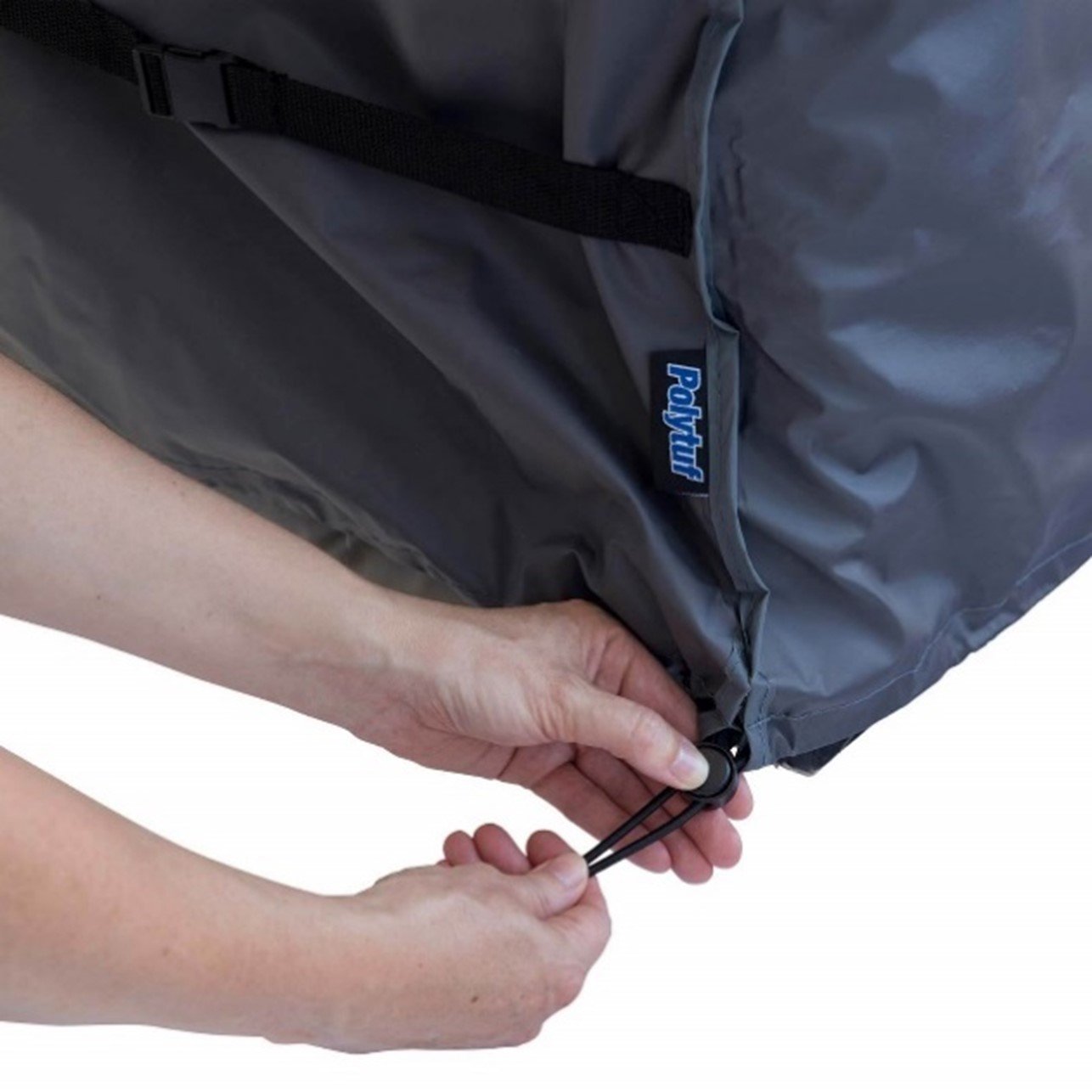 Got your heart set on a garden furniture set that isn't weatherproof? Fear not, protect it with a handy garden furniture cover instead. Not only will it shield your furniture from the rain – but also sun damage, dust and even bird droppings!