During the Summer months, it's only natural to want to make the most of the longer days and warmer nights.
However, with UK weather being so unpredictable, it's important that your outdoor furniture is fit for all occasions, come rain or shine.
If you don't have outdoor storage or want to avoid the hassle of moving your furniture inside every time it rains, we recommend investing in some weatherproof garden furniture.
We've put together this handy guide to give you some durable, weatherproof outdoor furniture inspiration – so you no longer have to worry about the effects of the British weather.
Rattan Garden Furniture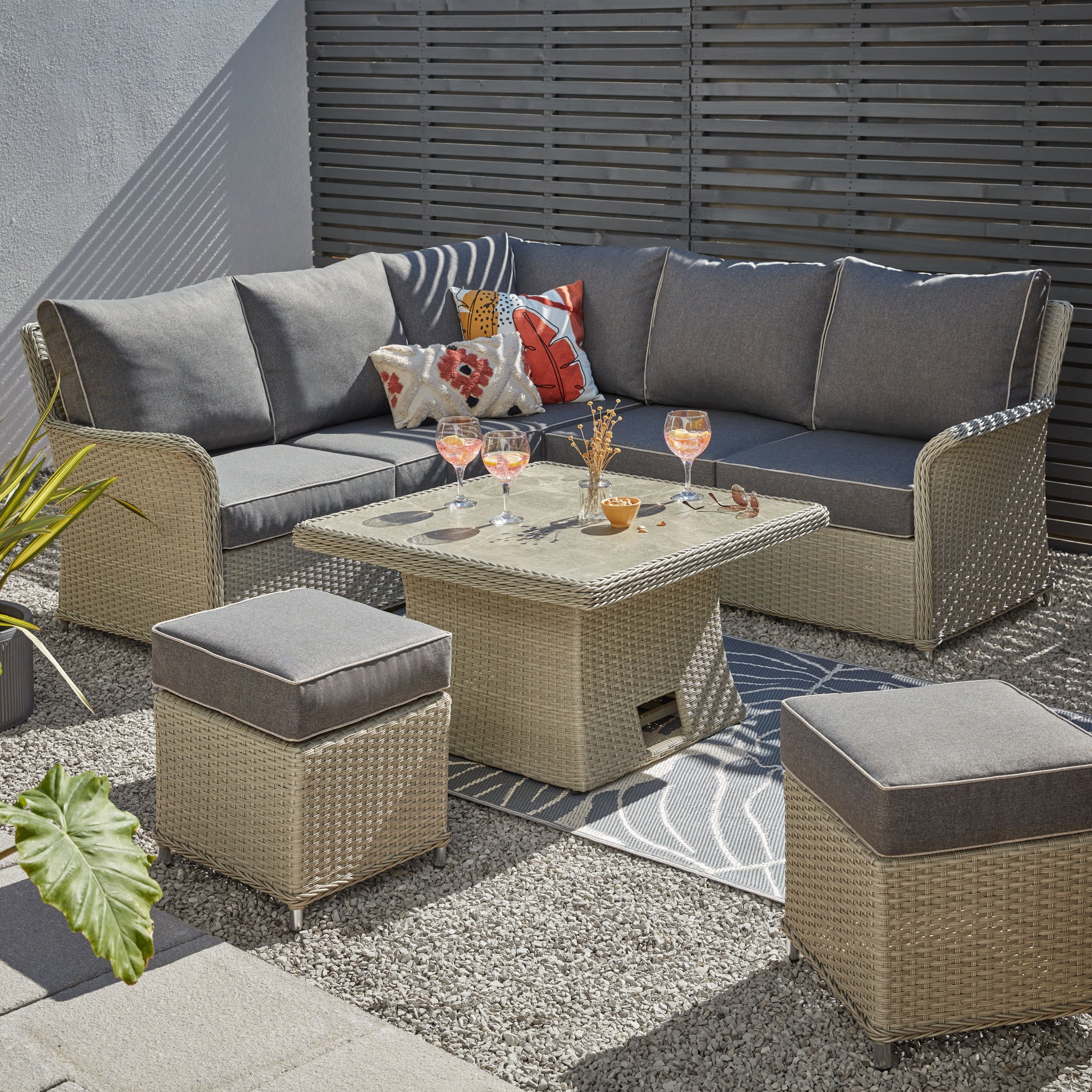 One of the best weatherproof garden furniture materials is rattan. It is completely waterproof and can therefore be left outside with no weather damage – plus, hand-woven, synthetic rattan is easy to clean and maintain. Just make sure you store the cushions to keep them looking their best.