Bring your garden to life with simple hanging baskets, interesting containers and vertical planters.
Container planting is great if you have limited outdoor space as even the smallest balcony can accommodate a few pots or some vertical planting. In larger gardens you can create eye-catching displays on patios or in areas that would otherwise be a bit bare and uninspiring.
You don't have to limit yourself to pots with hanging baskets, troughs and all manner of upcycled containers (even wellington boots) can be planted with your favourite flowers.
Project Overview
Tasks
Time needed
Step 1
Tidy up – Clear space & do any necessary maintenance work
About 2hrs
Step 2
Planning – Decide what works for your space & what kind of plants you want
About 1hr
Step 3
Planting – Whether it's hanging baskets, vertical planting or containers
About 2hrs
Step 4
Sit back & enjoy – You'll have colour all spring & summer no matter your garden size
As long as you like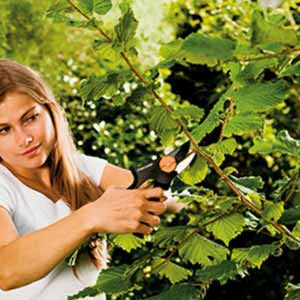 Step 1 – Tidying up
Get your space ready
Carry out any necessary weeding and pruning work in spaces you plan to put your planters. That way you can ensure that they'll have a good amount of light and enough space to flourish.
Perk up your existing planters
Freshen up any existing planters and baskets by removing old plants and giving them a clean.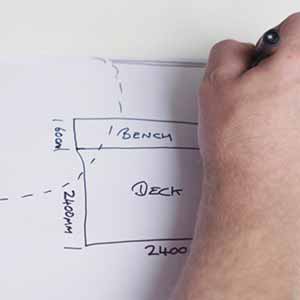 Step 2 – Planning
Plan your planting
Draw up a plan of your garden and work out the areas that are most exposed to sunlight. Most flowering plants and herbs will need the sunlight to thrive, so it's important to consider which areas capture the best light.
Decide what plants you'd like to feature. Think about whether you want to create a uniform look, with similar flowers carrying a stream of colours across your garden, or a variety of different smells, sights and textures.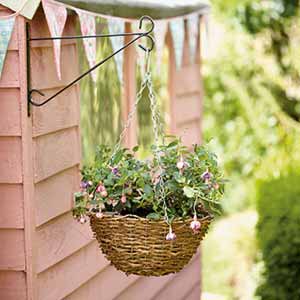 Step 3 – Planting
After planning, it's time to get planting
Hanging baskets
Petunias, Geraniums and Fuchsias are among the best plants for hanging baskets. Producing a wave of colour, Petunias are a popular choice and will flower throughout summer. Another summer bloomer, Geraniums, are available in a selection of stunning shades. They grow best when positioned in the middle of a container to give them room to blossom. Fuchsias perform well under many different weather conditions. As they grow, they'll drape over the edge of baskets or containers.
For hanging baskets, you'll need to line your basket first then fill with compost before adding in your plants.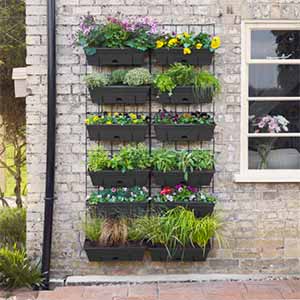 Vertical planting
Climbing plants growing up trellis look pretty in a garden of any size. They're also great for privacy on a fence, as their intricate weaving tendrils can cover gaps. If this is something you've had in mind when planning your design, you'll need to choose specific climbing plants such as Trumpet Vines or Clematis. If you do want a trellis but not a climbing plant, you can use this as a frame and attach pots to it to form a unique vertical planter.
If you're playing around with using pallets as planters, it's important to attach a lining between slats to keep compost in place. Most herbs will suit a vertical planter, so a pallet herb wall can be an innovative and eye-catching feature. Choose your favourites and start cultivating. Chives, lemon thyme and oregano work well in sunlight and give off an incredible fragrance as you brush past them.
Place different herbs – such as French parsley and chervil – on the steps of a painted up wooden ladder in a more shaded part of the garden. Importantly – let your creativity run free when making your vertical planters.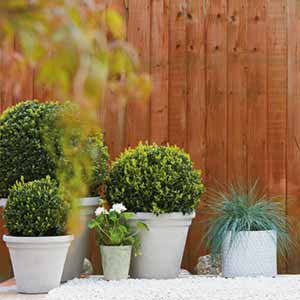 Choose some creative containers
As you're getting everything ready, have a think about any items around your home that you could use for planting to add a little character to your garden. Almost anything can be used as a vertical planter or a creative plant container – pallets, stepladders and even wellington boots are popular upcycling choices.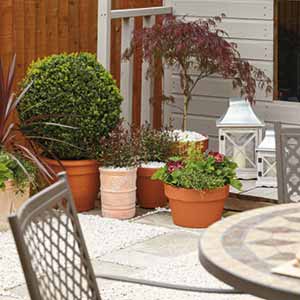 Step 4 – Sit back & enjoy
Now you've finished planting you can get ready to enjoy your garden. You'll have a great, easy to maintain garden in no time, perfect for relaxing in on those lengthening spring evenings.
Why not grab some outdoor heating? That way you can get out in the garden for even longer & earlier than ever this year.

View our outdoor heating buying guide

Project complete
Now your garden's ready for spring with some creative container planting – using your space effectively to create maximum impact