Drawers are the ultimate storage solution, perfect for keeping your cutlery and kitchen accessories tidied away and easy to access. Thinking about fitting drawers yourself? It's a doddle when you follow our how-to guide.
How to install kitchen drawers
Fit the rails
Prepare the drawers
Fit the drawers
Add the kitchen drawers to the cabinet
What you'll need:
Your drawers and all their fixings
1. Fit the rails
Screw the first three drawer rails into the left-hand side panel of the cabinet. Line up the first rail's holes with the pre-drilled pilot holes in the cabinet's side panel, making sure the arrow on the rails is facing out of the cabinet. Screw the rails into position using a Phillips screwdriver and 15mm screws. Repeat this process for the next two rails until you have all three rails attached to the left-hand side panel. Fix the remaining draw rails to the right-hand side panel, making sure each drawer runner sits parallel to those on the left-hand side.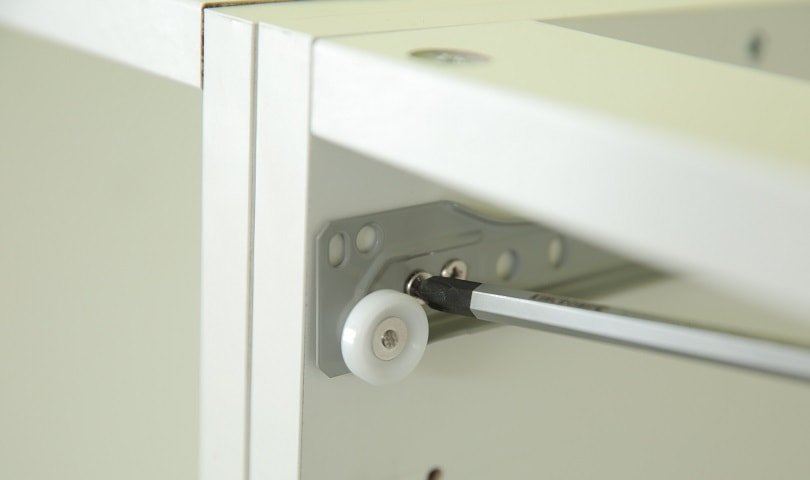 2. Prepare the drawers
To construct the drawers you first need to put together the railed frame that will guide your drawer into the cabinet. Slot the side drawer panels into the back panel then slide the bottom panel into the grooves. Repeat this for any other drawers you're going to install.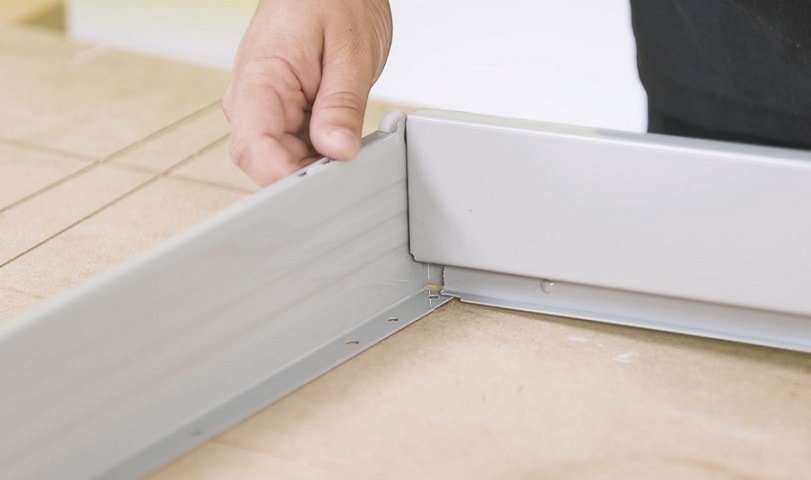 3. Fit the drawers
Slide the drawer boxes into the frame, making sure the holes in the frame align with those on the drawer boxes. Screw the frame to the box using a Phillips screwdriver. Finally, attach the front panel by lining it up with the corresponding holes on the drawer box and screwing it into position.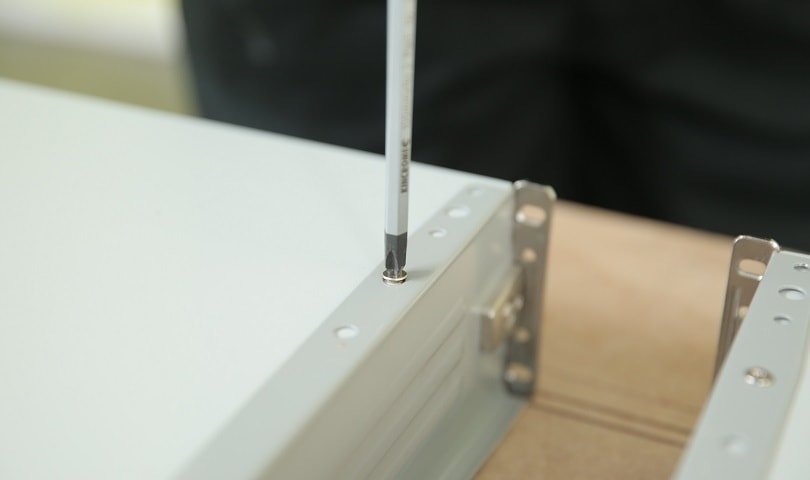 4. Add the drawers to the cabinet
Place your kitchen drawers onto the runners and simply slide them into the cabinet.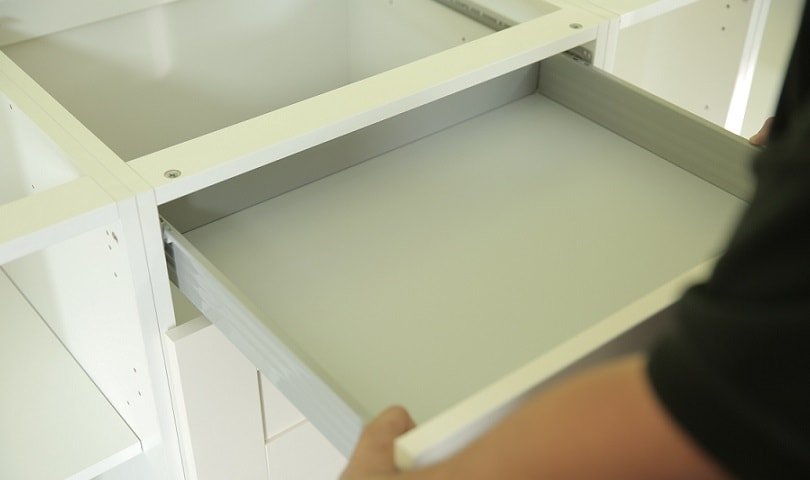 For more help and advice, take a look at our easy-to-follow guide to installing cabinet doors. For help with your entire kitchen project, why not book a free kitchen design consultation at your local store?