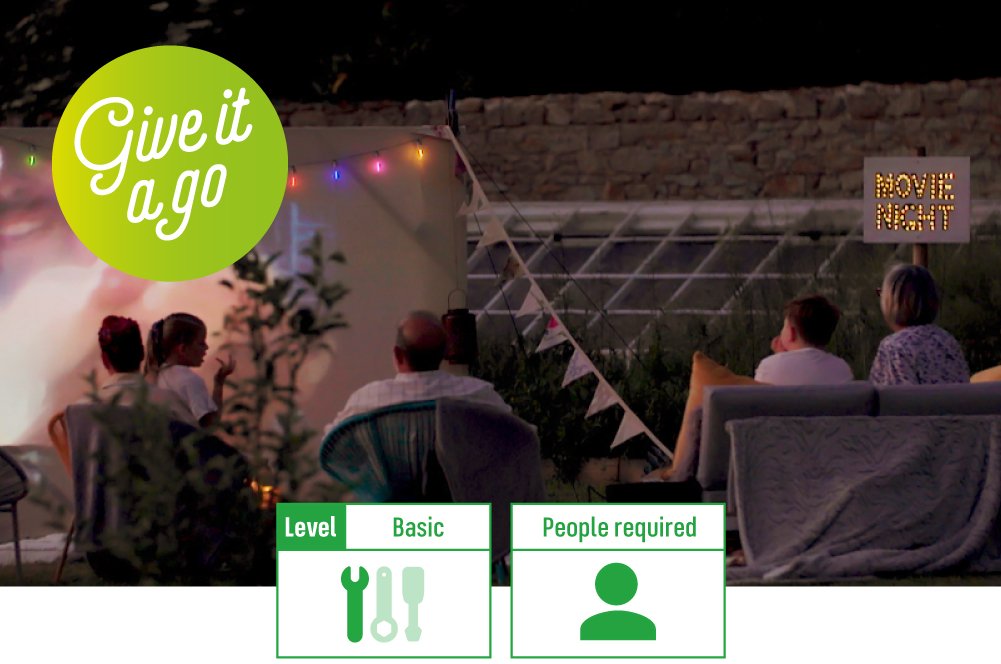 We love thinking of new ways to get the most out of our garden – particularly if it involves an activity the whole family can get involved in. One of the things we love doing with the kids is going to the cinema together.
With the last weeks of Summer almost coming to an end, we thought, why not learn how to make an outdoor cinema so we can all enjoy an evening with the stars of Hollywood, under the stars.
Creating your own outdoor home cinema is a lot easier than it sounds and we're here to show you how to do it.
Now you've seen how we've done it, it's time for you to give it a go. Here's what you'll need.
Materials:
Projector
Video source
HDMI cable
Speaker
Tools: