When it comes to rental properties, the focus is usually placed on how to make it more homely on the inside, without risking your deposit. But, if you're lucky enough to have an outdoor area, a rental garden can be turned into something special.  
To help you make the most of your outside space, we've put together a list of our favourite garden ideas for renters. So, whether you're staying in your property for a few months or a few years, these rental garden ideas will help you create a personal and unique place to relax and entertain al fresco.  
A potted garden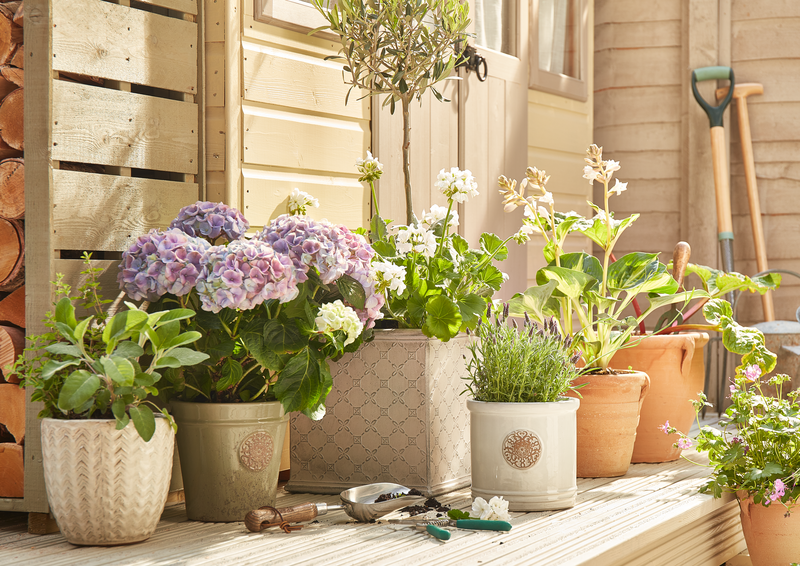 A selection of colourful potted plants will revolutionise a dull rental garden into a peaceful oasis. Focus on lightweight pots – metal, wooden and plastic – so you can take them with you when you move.  
Mix sizes and styles to create interest and elevate smaller pots on a side table or wooden stump to add some height and dimension.  
Top tip: Arrange the pots in groups so your planters become a focal point in your rented garden. 
Accessorise by bringing the indoors outside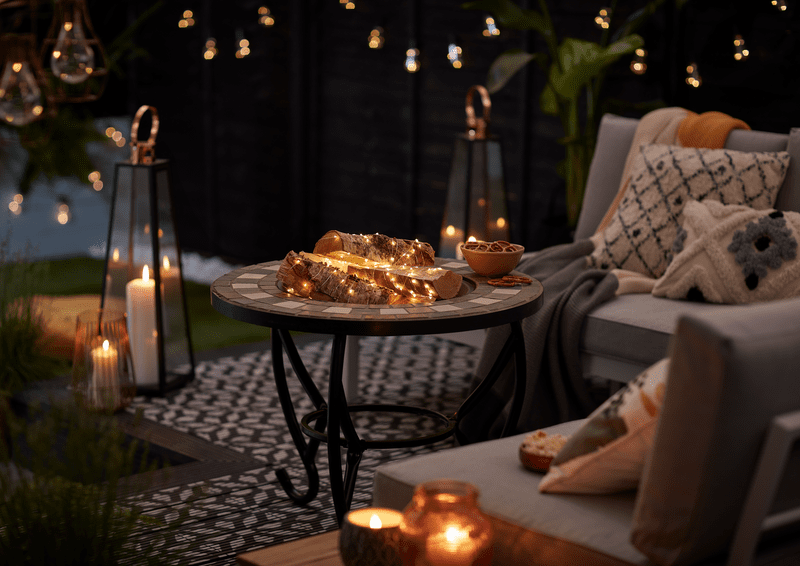 One of the most transformative rental garden ideas is to simply invest in some outdoor living accessories.  
By adding a few outdoor home furnishings, you can create a homely and welcoming feel to your rental garden. Search for things you can easily take with you such as outdoor rugs, cushions, throws, and oversized lanterns. 
Make your rental garden useable even after the sun goes down with the addition of a fire pit or a chimenea. Look out for one that can also double up as a BBQ grill if you have a small outdoor space. 
Top tip: Protect your rental garden from the heat of your fire pit or chimenea by placing it on top of an outdoor paving slab.    
Create a mobile vegetable garden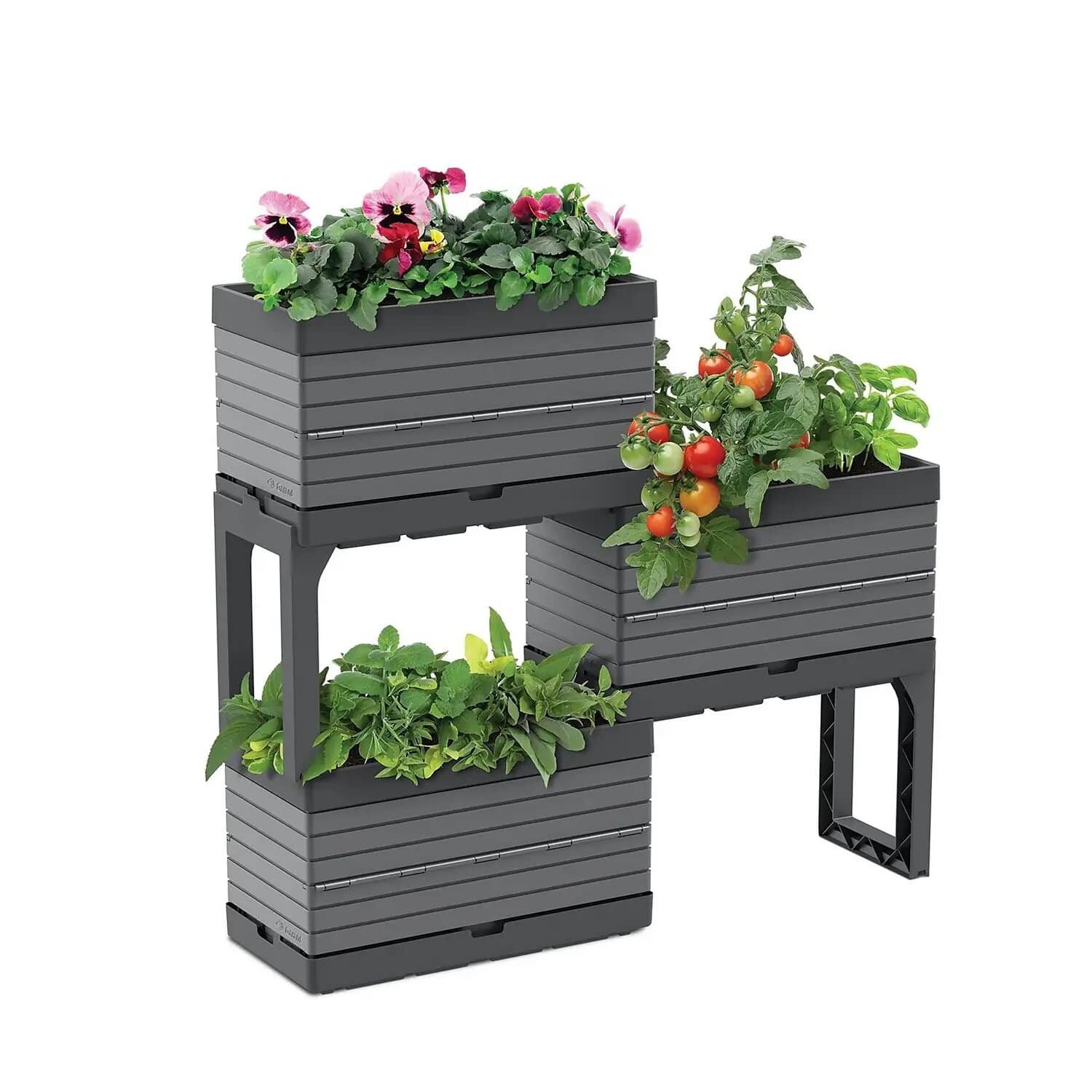 When it comes to your rental garden, you won't want to spend time and money on growing plants that you can't take with you. But that doesn't mean you can't compromise!  
Instead, a great garden idea for renters is to make a mobile vegetable and herb patch that you can take with you wherever you go.   
Get hold of a polystyrene box and start by making sure there is some drainage at the bottom. Then, fill it up with a mix of high quality soil and compost and start planting. You can grow anything from leafy greens to herbs and tomatoes in these mobile veggie boxes.  
Alternatively, hessian sacks are great for growing spuds. Cut your sack in half, then fill with soil and compost. Place in a sunny spot, on top of an existing patch of dirt, to allow for any excess water to drain through.   
Vertical gardening using modular planters is also a great idea for those renting with smaller outdoor spaces. They're ideal for growing vegetables and herbs, and you can customise a bespoke look from one of three modular configurations with a modular planter set. Plus, they can easily be stored flat during those out of season months.   
Top tip: You could also try your hand at some hanging baskets with our guide.  
Be smart with your furniture choices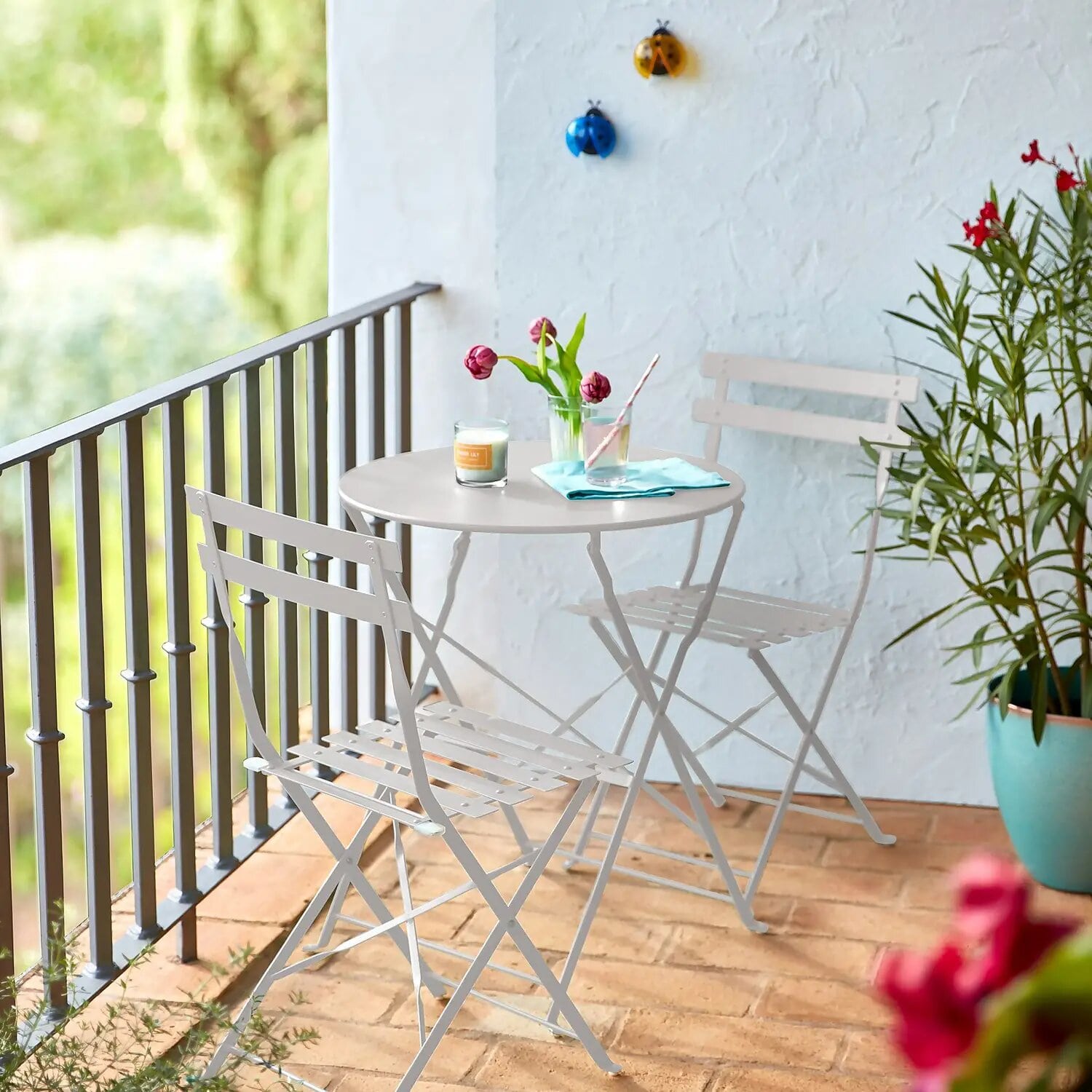 Think about buying flexible furniture such as folding chairs and tables that will pack up easily and suit any space you might end up in next.  
Dress up your portable furniture with gorgeous serveware and maybe a few succulents. Drape fairy lights around nearby trees to make your rental garden feel like a space that's truly your own.  
If you don't have the space for an outdoor drinks area in your rental garden, use a drinks trolley and an ice bucket to keep your beverages cool, plus it can also act as a multi-functional side table.  
Or, if you're after a more relaxed atmosphere, transforming some old pallets into a DIY sofa set makes for a great rental garden idea.  All you need is a few wooden pallets, and outdoor seat pads and cushions to create an area where you can entertain friends and family.  
Maximise your space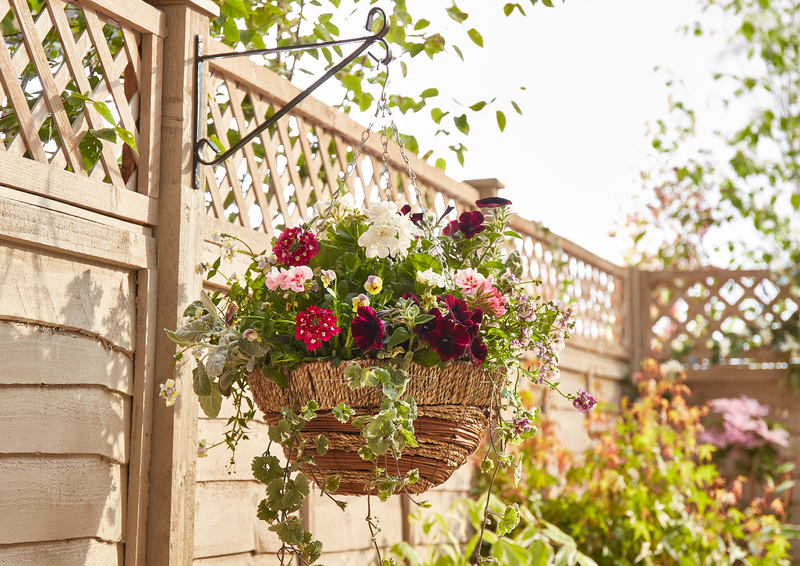 For renters with balconies for a garden, you should consider what you can do with your vertical space. A trellis or a small number of hanging baskets are great ways to add colourful plants, without crowding your ground area.   
Or, if you're dealing with a particularly small rental garden, create the illusion of more space with a mirror. Use some temporary fixings to secure them to your fences or lean a large one against one of your walls. Mirrors reflect light and therefore deceive the eye into thinking the space is bigger than it is.  
If you want to weatherproof your mirror, just apply a mirror edge sealer around the edges to prevent any moisture getting between the mirror and its backing.  
Top tip: If you want a little more inspiration, check out our Balcony Garden Ideas or Small Garden Ideas.  
Get creative with alternatives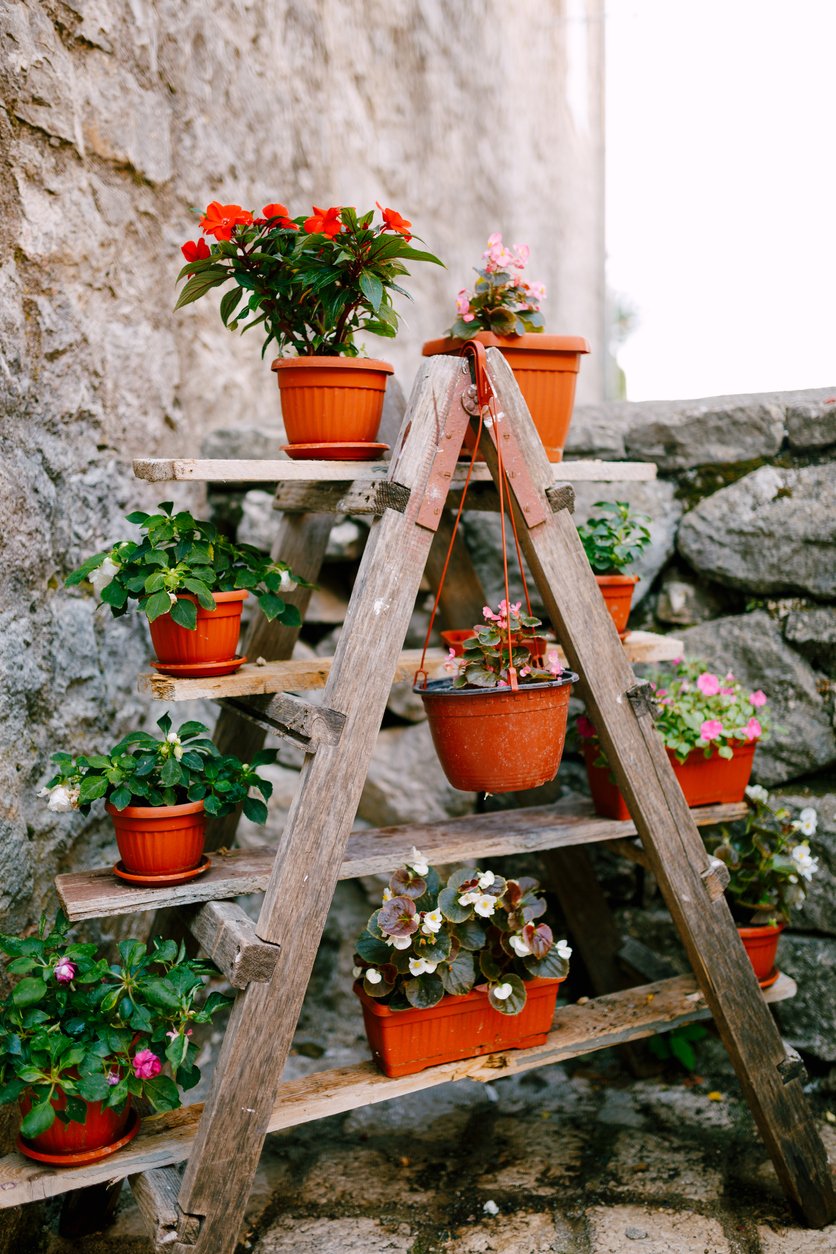 Just because certain things aren't allowed in rental properties – doesn't mean you can't have them altogether; you just need to get a little creative! 
Chances are that your landlord won't let you install a water feature. But instead, create your own by filling up an old wine or whiskey barrel with water and adding your own aquatic plants.  
Another great garden idea for renters is to turn an old wooden ladder into a storage solution for your plants, if you're unable to display hanging baskets. Simply upcycle it and fill each rung with potted plants, decorative garden trinkets and maybe a few lanterns and candles to add a unique touch.  
And those are our garden ideas for renters! Whichever you choose, they're sure to add a bit of life to your rental garden without upsetting your landlord. Don't forget to share your favourite rental garden ideas with us on Instagram by tagging @Homebase_uk.