Are you struggling for space in a small garden? Whether you're after eye-catching features for your front garden or storage solutions for your outdoor area, we've got plenty of stylish suggestions to help you get the very best out of your space.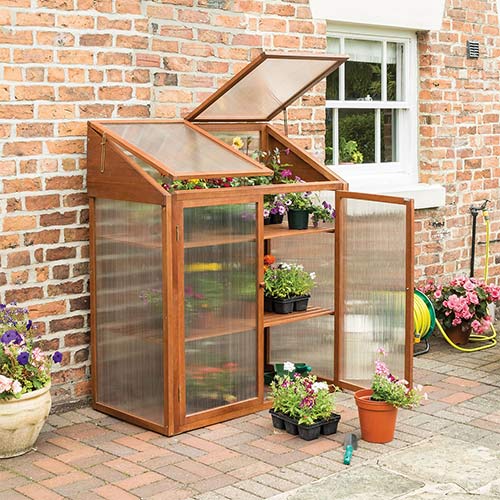 Mini greenhouses
If you want to grow plants but your garden's got limited space – help is at hand. Our mini greenhouses are a practical and stylish way to get green fingers without taking up much room. Make propagation a piece of cake with a multi-tiered option, giving you somewhere to keep plants happy and growing while keeping the cold out with glazed walls.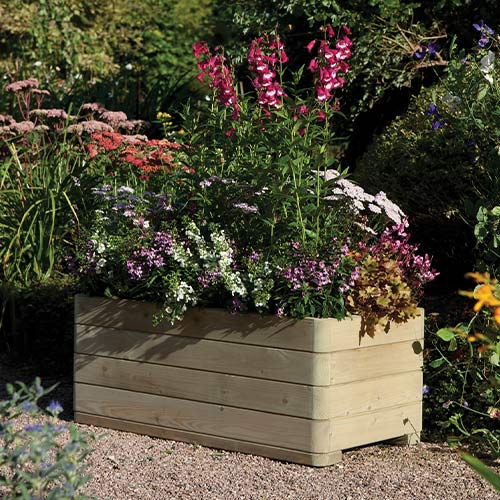 Vertical planting
If you're strapped for space, don't plant outwards – plant up. Vertical planters are all the rage right now, offering endless possibilities to grow everything from herbs to perennials in one straight line. Available in wall-mounted or free-standing stepped options, you'll soon discover how much more you can grow, all within the exact same amount of space as before.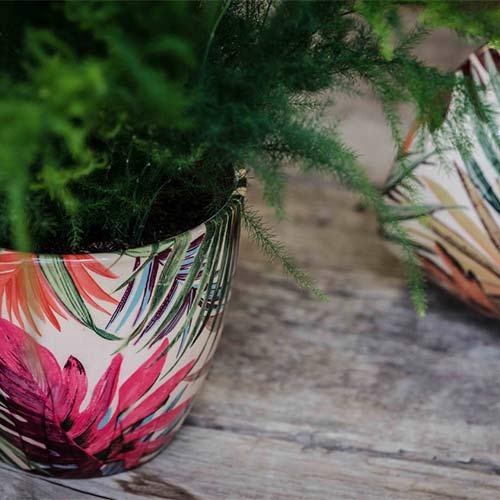 Eye catching pots
Looking to add some kerb appeal to your front garden? One simple but stylish way is to invest in beautiful planters. Far simpler than digging a hole – planters are tidy and self-contained, with the chance to mix up your garden's style by moving them around whenever you want. Plus, from terracotta to ceramic and metallic materials – no matter what you plant, it'll look amazing in the right pot.
Hanging baskets
Adding colour and life to even the smallest gardens is easy with the magic of a hanging basket. From easy pre-planted arrangements to a selection of your favourite flowers, there's no end of options for what to plant in yours – simply plant, hang and enjoy. Just make sure you water them regularly to keep them looking crisp and colourful all year round.
Trellis & climbers
Forget the garden, now you can transform your house's walls with a trellis and some climbing plants. From roses to clematis and wisteria, there are plenty of varieties designed to lend your exteriors some stunningly colourful style without damaging your brickwork. Plus, with a trellis, you can control exactly where you want the plant to climb – useful for giving your garden a new dimension or covering up features you don't like.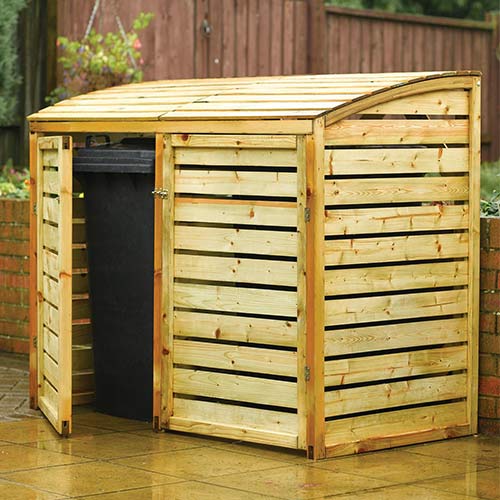 Fancy bin storage
Bored of your bins being an eyesore? There are hundreds of ideas about how to transform your garden, but one of the simplest and most effective is to hide your wheelie bins in one of our stylish storage units. Not only will they stop your bins blowing down the road in bad weather, but they'll keep them safe and secure from becoming a midnight snack for the local wildlife too.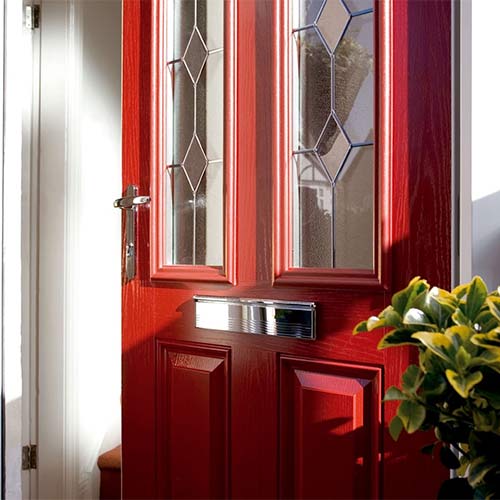 Decorate your door
From a fresh coat of paint to white fairy lights in the Winter, there's so much more you could be doing with your front door. After all, it might well be the first part of your house that guests see – so why not make sure it's decorated properly? With plenty of colours and decorations to choose from, why not take it one step further and give it a seasonal makeover? You'll see your kerb appeal skyrocket in no time.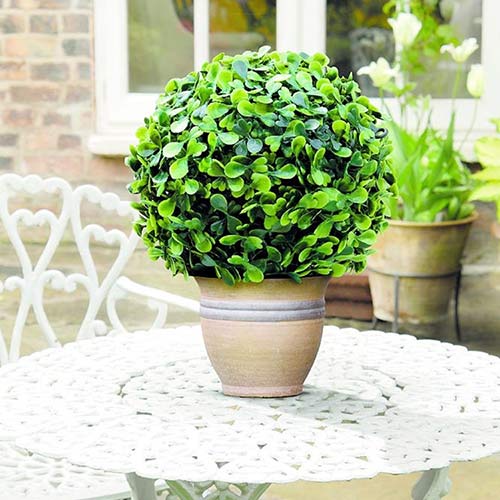 Try topiary
If there's no room for a hedge around your garden – why not try topiary instead? From round balls to cubes and tree-shaped spirals, they come in all shapes and sizes, making them the perfect choice for adding a splash of leafy green to your outdoor space. Plus, as an evergreen shrub, you can look forward to enjoying their vibrant colour all year round – especially if you pop them next to your front door.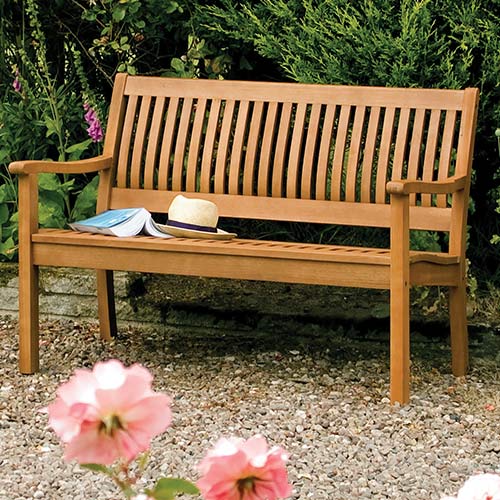 Front door bench
You spend so much time and effort on your garden, it only seems fair you should have somewhere stylish to enjoy it. One of the best solutions? Squeeze in a bench outside your front door. With sizes to suit everyone, from two to four-seaters, you'll have somewhere to sit back and relax while enjoying the view of your garden – potentially with a nice cup of tea?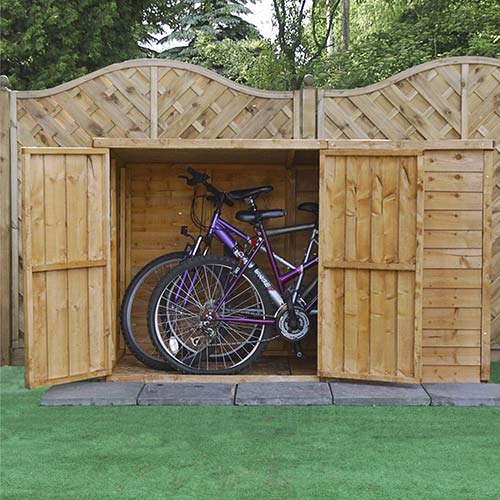 Store your bike safely
Keeping your bike safe at home? One of our best ideas is simple – instead of cluttering up your hallway, why not invest in outdoor bike storage? Available in wood or steel, they're weatherproof and sturdy enough to be secured with a padlock or pad bolt. Now you've got somewhere dry and safe to keep your bike –no matter what the weather's like outside.