Give cluttered rooms a little TLC with our clever storage ideas for your home. Designed to make the most of limited space and streamline unruly spots, these easy DIY storage ideas can help create order under your roof. From the family bathroom to the children's bedroom, sprinkling a dose of storage magic around your spaces will soon transform the most overcrowded of properties into an organised paradise.
1. Add clever storage to your hallway
Enjoy coming home to a tidy house every day by making use of shelves, hooks and storage boxes in your hallway. Dedicate a box and hook to each member of your family and keep everyone's outdoor essentials looking spick and span.
Using a combination of storage solutions will work wonders for keeping your entrance way clutter-free. Give wellies, rucksacks and jackets a new home with these useful coat and shoe storage ideas.
2. Maximise space by storing items under the stairs
Nooks and crannies are perfect for storage. You can easily transform the empty or untidy space underneath your staircase into an organised haven using a range of pretty boxes and baskets.
Unlocking the potential of this pocket of space can help you find a new home for knick-knacks, whether books, toys or unused shoes. Without a door to conceal them, it also gives you the opportunity to get creative in how you display your storage. Stack your boxes and baskets – available in a range of colours and materials – into streamlined piles to tidy unsightly clutter.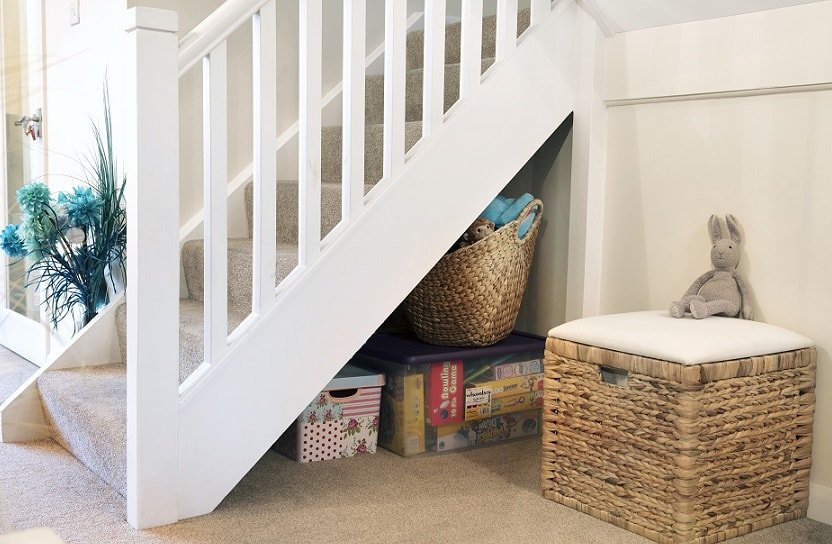 3. Create a clean look in your bathroom
Breathe new life into your bathroom with a chic set of storage units. Hide bottles and brushes away in the drawers and use the display units to put your mirror, favourite plant or prized products at centre stage.
Embrace the Scandi trend and plump for a duo of crisp white cabinets. This timeless shade is easy to pair with any bathroom colour scheme, whether your walls are sophisticated dove grey or traditional blue.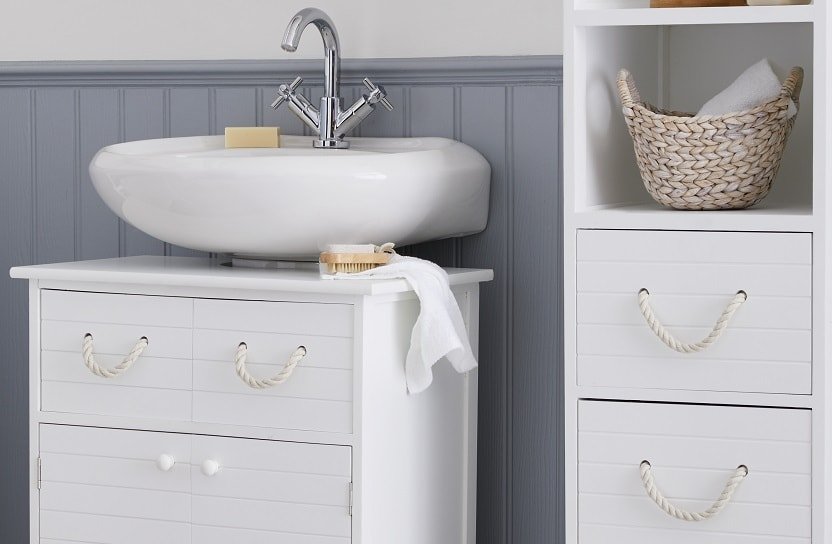 4. Streamline your wardrobe
If your room is bursting with clothes, you could do with some wardrobe storage ideas. Take the strain off your cupboards with a set of rails, hooks and baskets and rummage no more. These nifty space-saving solutions not only look good, they save you time and effort – as every time you're pondering what to wear, all your best clothes and accessories are wrinkle-free and ready to dig out.
Take it one step further and try colour coding your clothes – one hook for darks, one for lights and one for brights. It'll make picking your outfit that much easier, just what you need on a busy morning.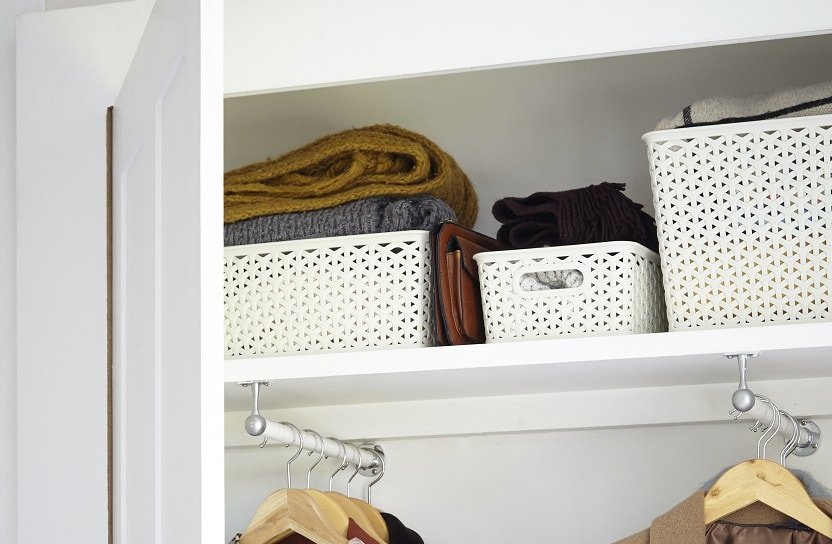 5. Keep it playful in your children's bedroom
Keeping clutter to a minimum is a doddle with a clever cube organiser. Balancing cute character with practicality is key for retaining the personality of a room, and this playful bedroom storage idea can really funk up your kids' space.
Favourite toys and books can be displayed in all their glory, while colourful drawers offer a home for all your children's art and crafts.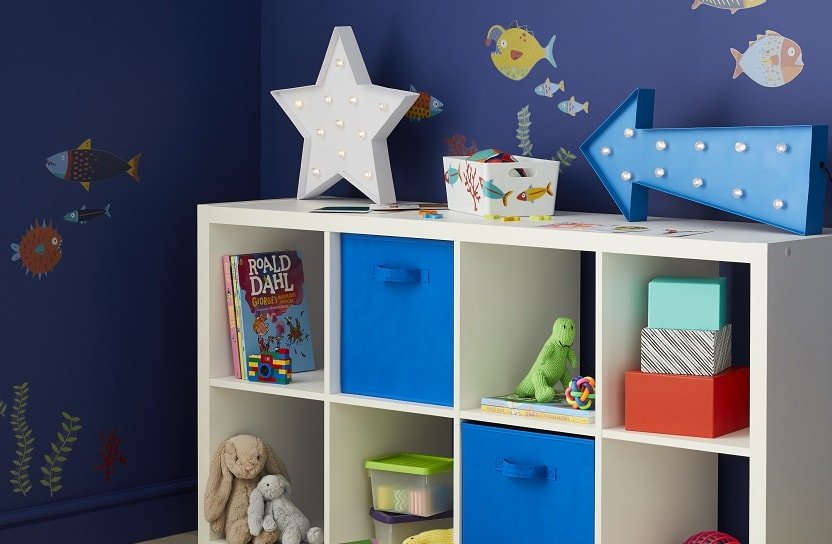 6. Declutter your garage
Stay in control of your outdoor space with these garage storage ideas. Keen DIYers can keep tools safe and secure with useful shelving and cabinets, while boxes are the ideal solution for storing rarely used items.
Make even more of the floor space with a nifty cycle rack. With your wheels on the walls, it opens up extra room for you to play with.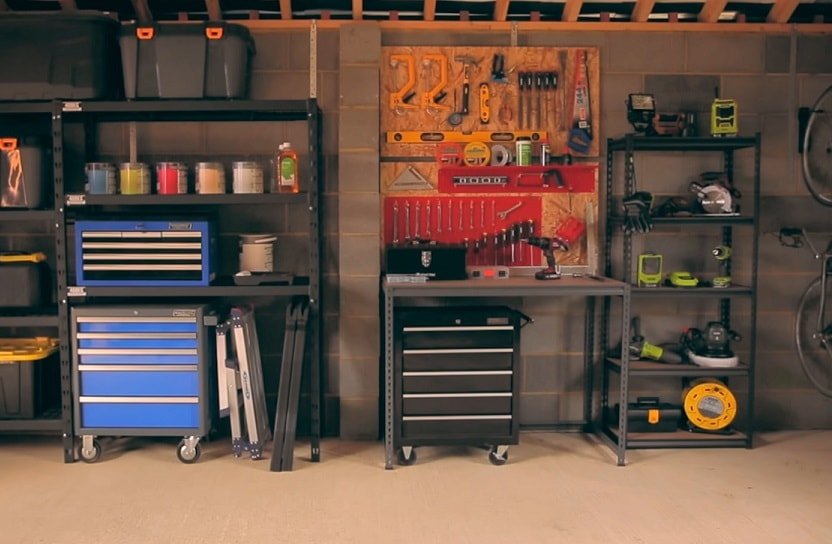 7. Give books a tidy makeover
Swap your swaying towers of tales for a neat box of easily reachable reads by laying your cube storage system on its side. This tidy – and reachable – collection of your children's favourite books makes for easy bedtime stories and will help declutter their space – the perfect bedroom or playroom storage idea.
Divided into four cubes, the separate blocks of a book organiser keep stories stood up to encourage reading. What's more, the colourful covers will add extra personality to the space. Take a look at our helpful video below on how to repurpose a bookcase:
8. Make laundry day a breeze
Sometimes it's the little things that can make a big difference in your weekly routine – save time sorting out dirty clothes with stylish natural laundry baskets.
With three boxes in the set, you can easily sort your delicates and woollens from your regular wash. This stylish laundry storage idea will make the weekly load that bit easier to manage, so you can tackle piles of unwashed jeans and mucky jumpers without any fuss. Treat yourself to this set of laundry baskets and you'll reap the benefits of a clutter-free room all year round.
9. Create order under your sink
Lurking under your sink could be a mess of anti-bac sprays, cloths and polishes – but a caddy can keep all this cleaning gear in one place.
Not only is it useful for storing your assortment of products to buff, shine and polish your home, the easy grip handle is ideal for carrying it around when you're moving from room to room.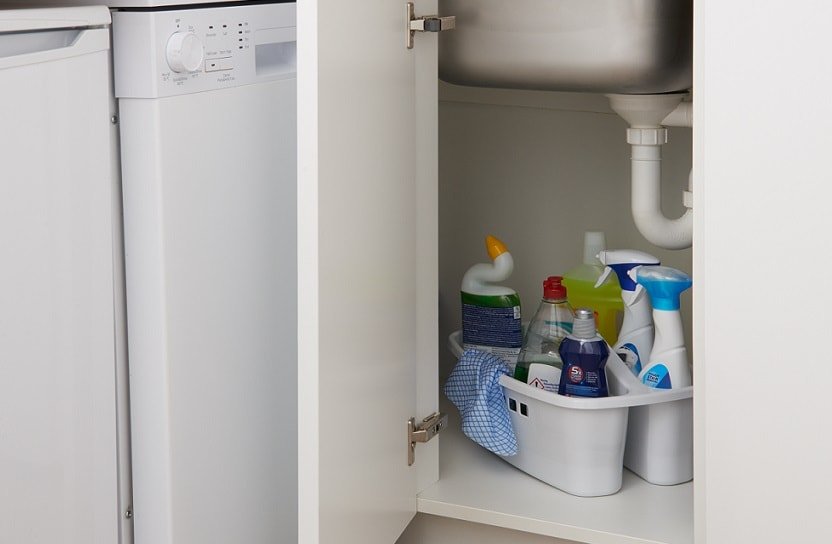 10. Tidy up crafts
Take a simple approach to keeping your home tidy with a range of spruced up plant pots. Cute and kitsch, these painted beauties are perfect for storing miscellaneous items such as make up or craft equipment, and can add a pop of colour to your home, too.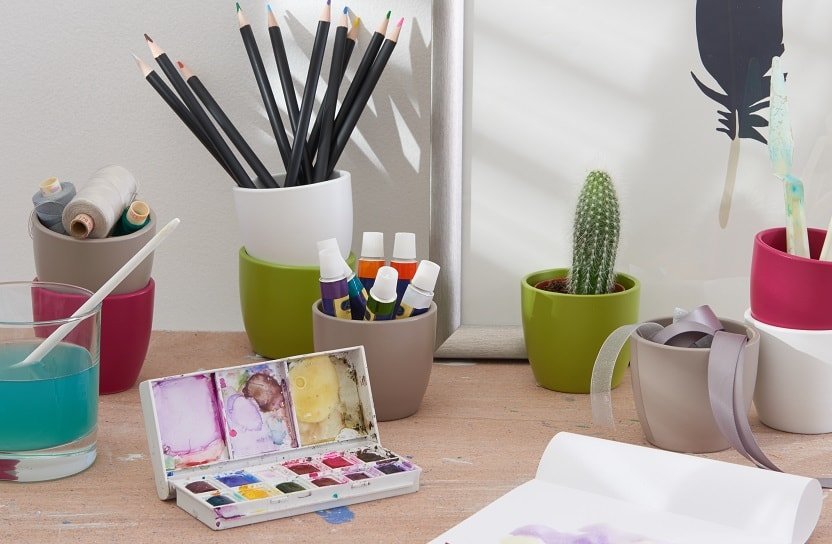 We hope you've enjoyed our top 10 storage ideas to tidy your home. At Homebase, you'll find a great range of home storage solutions under one roof, making it easy to de-clutter and tidy every room in your house.
For a versatile storage solution, take a look at our popular cube storage range. Or if you're looking to create extra space in a specific room, you'll love our bathroom storage, wardrobe storage, kid's bedroom storage, garage storage and more.
Browse our range of home storage solutions below or visit your local Homebase store.