Your guest bedroom should be a warm and inviting space. After all, it is where your loved ones will sleep when they come to visit. So, while it should be decorated to your liking, it's important to provide your guests with a relaxing retreat they can't wait to revisit.
We have put together some guest bedroom ideas to help you get the balance just right when it comes to designing a room to fit your home and your guest's needs.
Before you start
To transform your guest bedroom, you may need to use some power tools to build pieces of furniture. If so, make sure you read the instruction manuals and know how to use your tools properly. We also recommend you read our DIY Safety Tips. Don't forget to paint in a well-ventilated space with all surfaces covered.
Raise the comfort level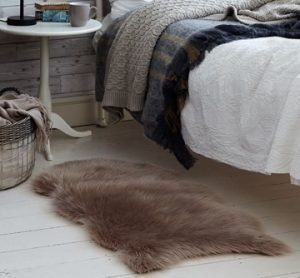 The comfort your spare room brings to your loved ones will be of utmost importance – which is why it features first on our list of guest bedroom decorating ideas.
Forget the expense of a new mattress and opt for stylish substitutes instead.
Layer your guest's bed with soft sheets, a crisp new duvet set and plenty of comfy cushions. Adding a throw will mean they can use it if they're feeling chilly, but it also makes for a great decorative piece.
Don't forget to include a few spare hangers for guests to hang their clothes from. Or, if space permits, a chest of drawers so they can fold them away.
If you want a little more storage inspiration for your guest bedroom, check out our guide on storage solutions.
It's all about the colour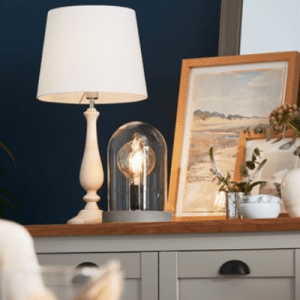 When decorating your guest bedroom and looking for room inspiration, sticking to a colour scheme will help you to stay on track.
Some people like to use their spare room as an opportunity to go a little bit bolder. For example, opting for dark and moody greens or purples; ultra-feminine pinks or clean and crisp whites.
Doing something different will also ensure your guests feel like it's a real home from home treat – as not many parents (or dog parents for that matter) get the chance to sleep on fresh white cotton!
Pair your newly painted walls with some matching décor pieces. Houseplants – real or artificial – are an easy addition to any colour scheme. Trinket boxes will keep your guests' jewellery safe and some clashing pieces of wall art will complete the space.
Top tip: If you need a little brush up on your painting skills, check out our 'How to Paint Walls and Ceilings' guide and take a look at our paint tools and accessories to make the job a little easier. 
Light it up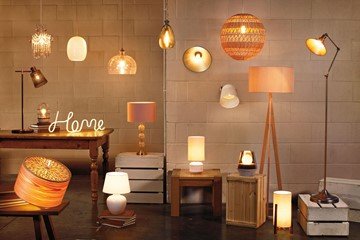 Don't underestimate the power your choice of bedroom lighting has.
Remember, this may be the only space your guests have to freely get ready in – so think about how this can affect those everyday things like doing their hair and makeup.
Table lamps placed on bedside tables at either side of the bed will allow your guests to easily switch them off when it's time to go to sleep. Or for a more contemporary approach, check out our indoor wall lights.
Floor lamps are great for creating soft pools of light in different areas of the room, or you could opt for a  chandelier to make a bold statement.
Create even more light within your guest bedroom with a large mirror.
Top tip: When it comes to guest bedroom decorating ideas, having a full-length mirror is key – no matter the style or theme – as your guests are sure to appreciate having somewhere to check their outfits!
A little hotel chic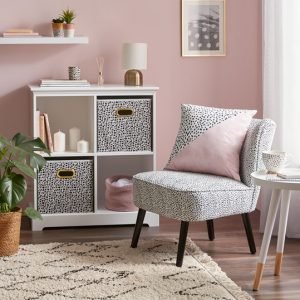 Make your guests feel special with some hotel-esque features. This could be anything from using patterned wallpaper to make a feature wall, to some quirky ornaments or maybe a few candles. If you have the space, build a little reading nook in the windowsill, or add a statement chair or chaise longue to keep with the luxury theme.
A dressing table will go down a treat, as it'll provide a place to get ready. Lastly, don't forget to upgrade your guest bedroom to blackout curtains.
Finish the room with some luxurious extras, such as a dressing gown, laundry bag and mini toiletries. Leave a little handwritten note and perhaps a wrapped chocolate on their pillow, so they really feel like they're getting 5* treatment!
Top tip: Achieve the perfect finish with our wallpaper accessories and tools.
Selfie-worthy bathroom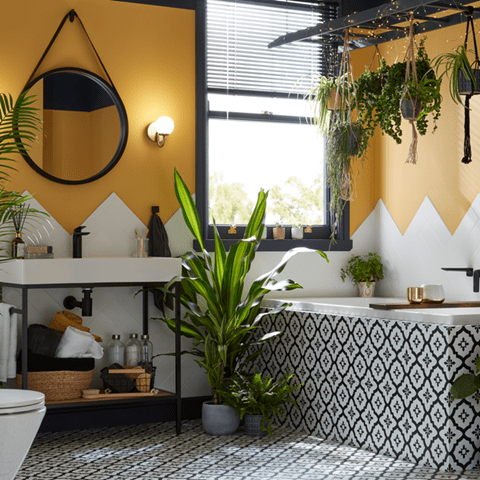 No stay is complete unless you've got the snaps to prove it!
If your guest bedroom has an en-suite, you'll want to think about how you decorate this space too. Or, if they'll be using your main family bathroom for the duration, it's likely you'll have to switch things up a little to accommodate them.
If you feel like now is a good time to revamp your bathroom, try a lick of paint and a few slick fittings that will add that wow factor. A double vanity set-up and an LED mirror with a built-in demister pad will help couples or friends speed up their 'getting ready' process, so you have more time for your planned activities.
Stick on floor tiles are ideal for a budget-friendly transformation and can be done in just a day or two.
Make sure you've got a basket full of fresh towels, and light an oil burner to get the whole place smelling and feeling like a spa.
Ready to give something like this a go? Shop the look here.