Your guest bedroom should be a warm and inviting space. After all, it is where your loved ones will sleep when they come to visit. So, while it should be decorated to your liking, it's important to provide your guests with a relaxing retreat they can't wait to revisit. We have put together some guest bedroom decorating ideas to help you get the balance just right when it comes to designing a room to fit your home and your guest's needs.
Before you start
To transform your guest bedroom, you may need to use some power tools to build pieces of furniture. If so, make sure you read the instruction manuals and know how to use your tools properly. We also recommend you read our DIY Safety Tips. Don't forget to paint in a well-ventilated space with all surfaces covered.
Raise the comfort level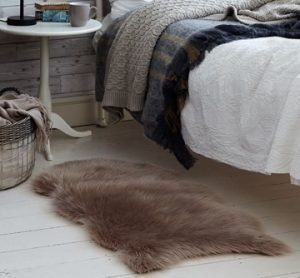 The comfort your spare room brings to your loved ones will be of utmost importance – which is why it features first on our list of guest bedroom decorating ideas.
Forget the expense of a new mattress and opt for stylish substitutes instead.
Layer your guest's bed with soft sheets, a crisp new duvet set and plenty of comfy cushions. Adding a throw will mean they can use it if they're feeling chilly, but it also makes for a great decorative piece.
Don't forget to include a few spare hangers for guests to hang their clothes from. Or, if space permits, a chest of drawers so they can fold them away.
If you want a little more storage inspiration for your guest bedroom, check out our guide on storage solutions.