One of the simplest and most satisfying ways to give your home a festive makeover is by investing in the best outdoor Christmas lights. From drives to gardens, we've got a huge selection of versatile styles and designs on offer, and we're here to help you find the perfect Yuletide pick for your outdoor space with our handy guide.
Safety first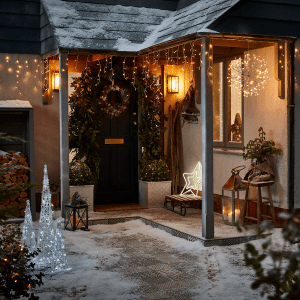 Before buying any outdoor Christmas lights, it's best to check carefully whether they're designed for indoor or outdoor use. While plenty of lights are suitable for both, using indoor lights outside can lead to damage and running the risk of blowing a fuse.
And it's not just the electrics either, we recommend keeping pets and small children well away from outdoor lights for their safety, often by hanging them out of arm's reach.
Find the Perfect Place
First and foremost, where you're planning on hanging your lights will decide what type you should get.
String lights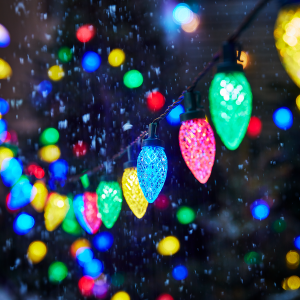 Best suited for brightening up your roof or running along your fence for a magical glow, string lights are quick and easy to put up – since they're usually all strung together in one long line.