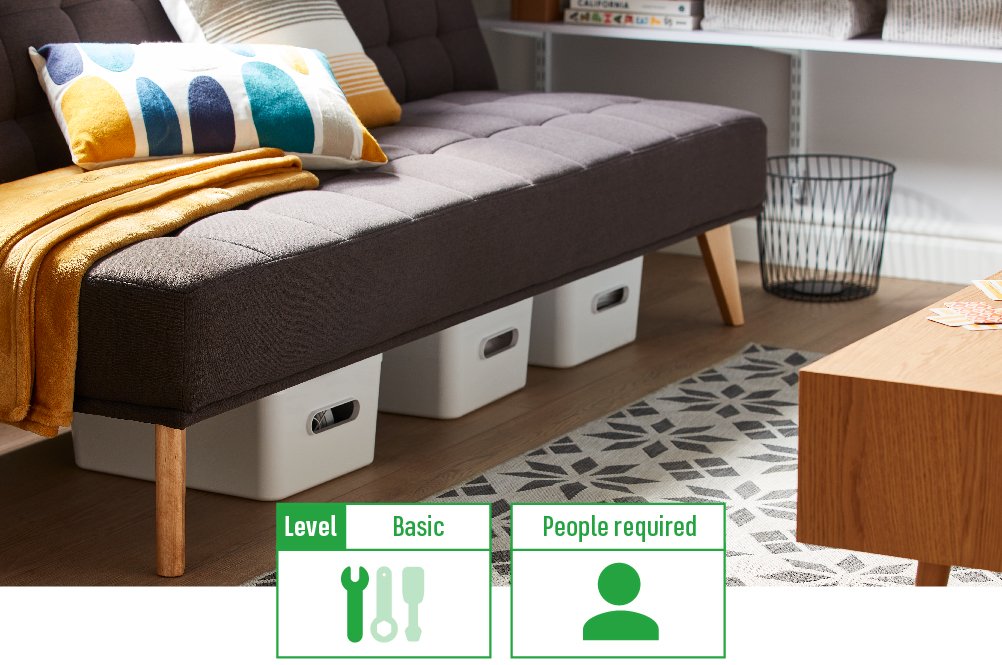 Give your cluttered bedroom some TLC with our clever storage solutions for your bedroom. Designed to be practical yet stylish, this handy guide with show you how you can create a clutter-free environment and add some new features to your room.
Underbed storage
Underbed and out of sight is our favourite kind of storage.
What you choose will depend on how you plan to use your storage – after all, it's not the easiest to reach place. If it's for out of season clothes, then something with maximum capacity is probably the best solution.
Whereas if you need easy access to it, then we recommend something with wheels.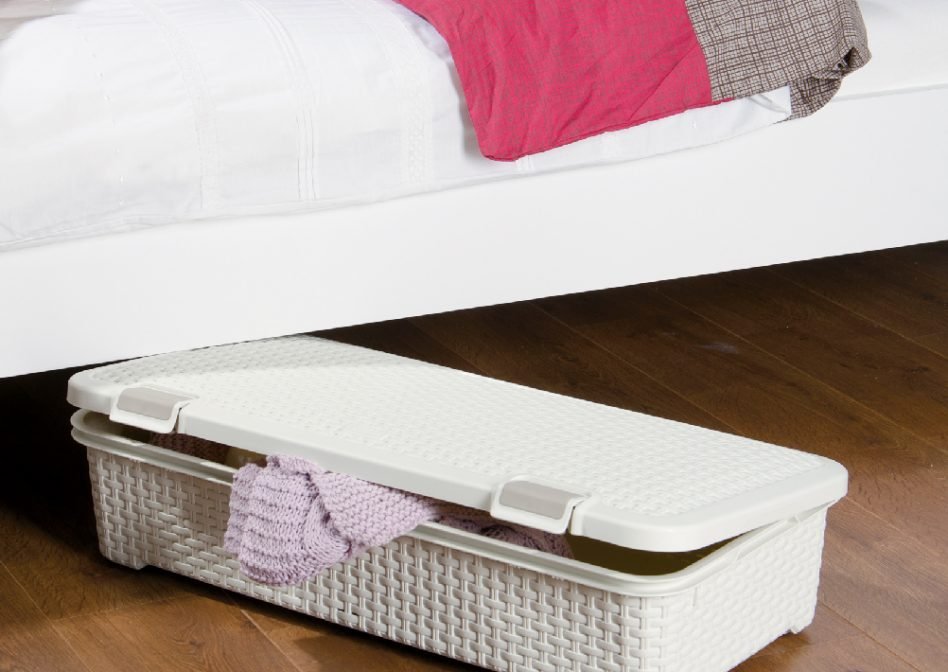 Shelving
Floating and wall shelving is great for those bedrooms lacking in extra floorspace. They're unobtrusive and as they'll be on-show, they'll force you into keeping them tidy and organised – we hope.
While they may not be great for hiding your clothes and shoes, they are perfect for displaying skincare products, books, photographs and those everyday items you can just grab and go.
Don't forget you can add some decorative baskets to your shelves and then stash away even more things like loose cables.
P.S. if you're feeling extra creative, why not give creating a feature wall a go with these hexagon shaped shelves?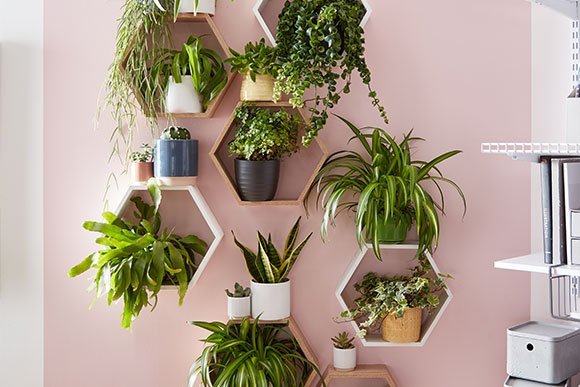 Wardrobe storage
We're all guilty of having a wardrobe bursting at the seams with clothes. But with a bit of reorganisation and new storage solutions, you'll soon be rediscovering some of your favourite buried items.
Hanging storage shelves are great for those easy to fold items, or you can take it that little bit further and display your most prized possessions inside each slot – aka handbags and/or trainers, even hats and caps.
Alternatively, make your storage area at the bottom of your wardrobe and add some stackable boxes.
A great option if you've got zero DIY skills.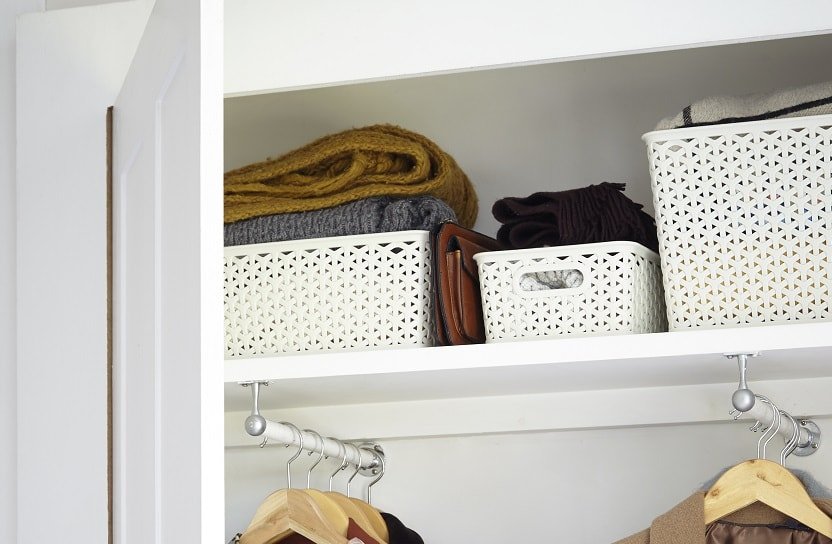 Cube storage
Cube shelving is a great, budget-friendly alternative to a new wardrobe or chest of drawers – plus you have the added benefit of being able to style it accordingly to fit with the theme and current bedroom décor.
You can keep these for sitting those lose items that don't really have a home, or fit them with some fabric or felt inserts if you want to be more discrete.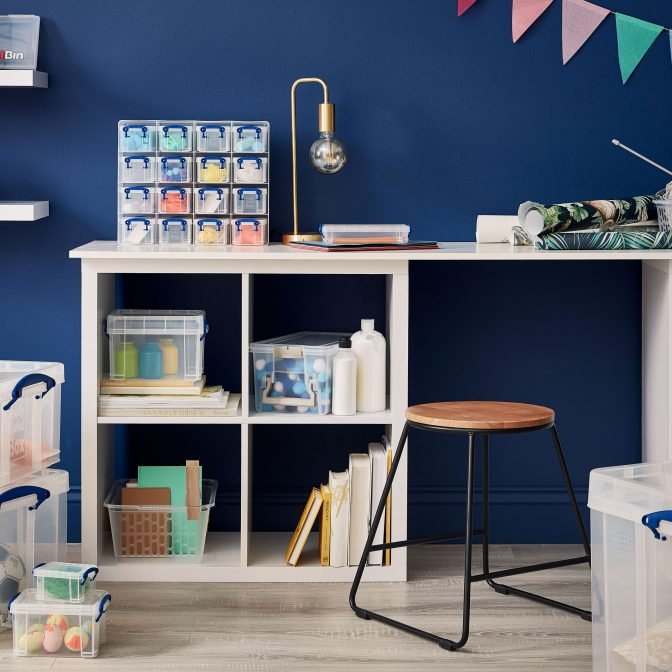 Kid friendly storage
We always say we're not buying anymore but sometimes we just can't resist those quivering bottom lips.
From wooden toy boxes or ottomans that you can dress with cosy pillows and blankets to double as the perfect seating area, to unicorn and dinosaur-themed storage towers – we believe, the more creative the better! After all, it's sure to make bedroom tidy ups just that little bit more fun.
Don't forget to upload an image of your new bedroom storage solutions to social media and tag us @Homebase_uk