Ready for festive decorations with a personal touch this year? Get your front door looking extra Christmassy by learning how to make a bauble wreath – creating a warm welcome for your guests at the most magical time of year.
How to make a bauble wreath
Plan out the size
Thread the baubles
Keep it circular
Secure the baubles
Wrap in fairy lights
Hang up finished wreath

Tools and materials: Pliers, wire, different sized baubles and battery-operated fairy lights.
1. Plan out the size
How big a wreath are you after? Start by working out the space you want the wreath to fill, and then measure wire that's twice that circumference length, plus an extra 60cm. Then fold the wire in half.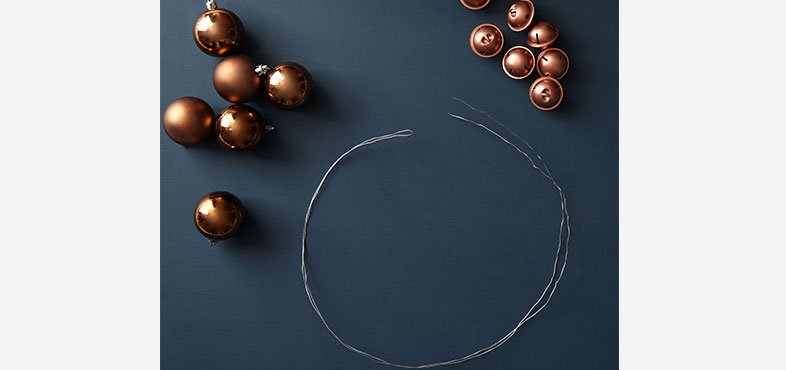 2. Thread the baubles
Keeping the two ends of the wire separate, start threading baubles onto each end – alternating larger and smaller baubles for a nice layered effect.
Top Tip: Twisting the wire on each side between baubles helps hold it all together.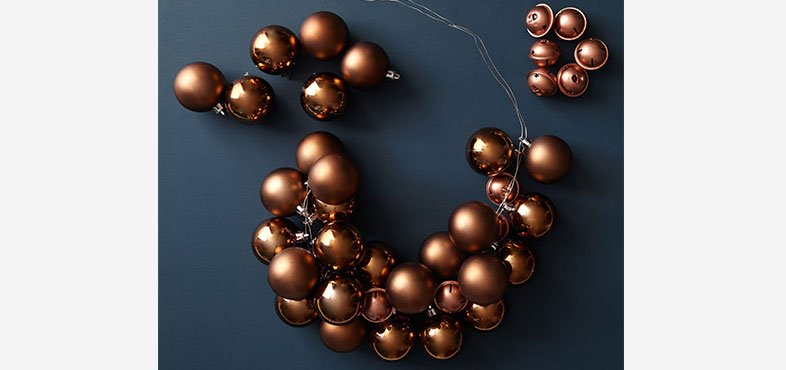 3. Keep it circular
Continue threading the baubles, keeping to a circular shape as best you can. For the fullest wreath, try and in-fill any gaps with differently sized baubles as you go.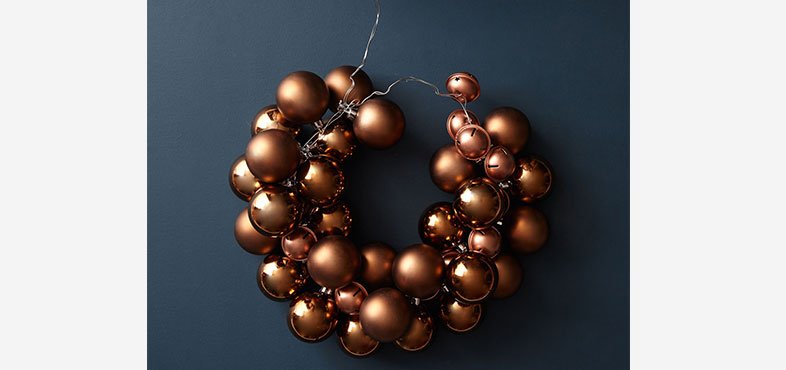 4. Secure your baubles
Once all the baubles are on, twist the two wire ends together to secure your wreath. With one strand of the wire left over, create a small loop – this will let you hang it up later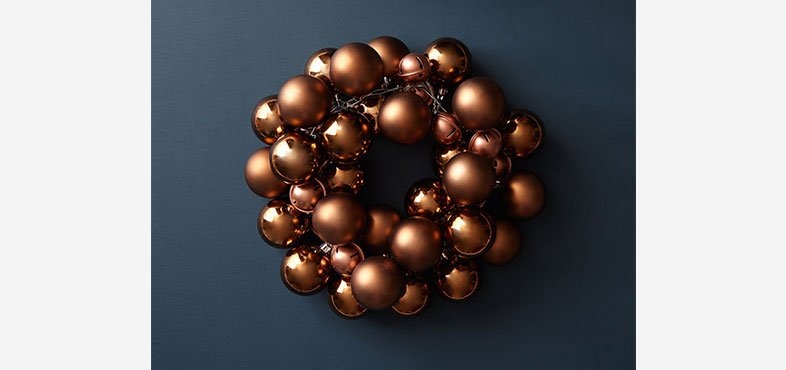 5. Wrap in fairy lights
Weave some battery-operated fairy lights in and around your wreath for a layered lighting effect. Then you can use the other wire strand to secure the battery pack to the back of your wreath.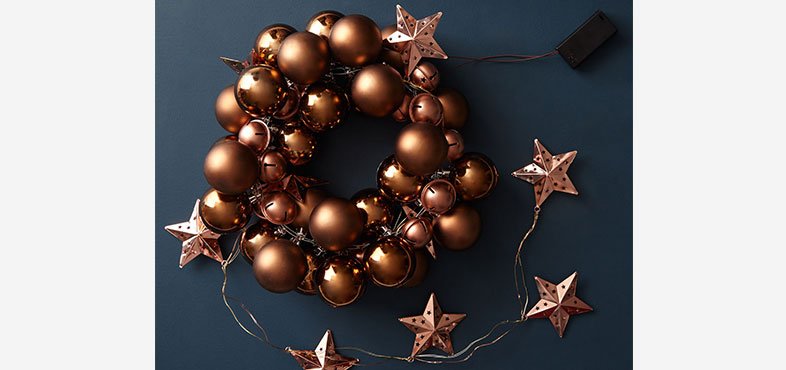 6. Hang up finished wreath.
Finished? Place your hand-crafted wreath wherever you fancy showing it off – on your front door, on the wall or even above the fireplace, then stand back and enjoy!
Need more festive advice and inspiration? Check out more of our Christmas guides.