If your wooden garden furniture set is looking a little worse for wear after a harsh winter outside or from being dragged in and out of the garden shed whenever there was a glimpse of sun, don't throw it away.
Rather than purchasing a new outdoor furniture set, try opting for a more sustainable, budget-friendly approach and give your old wooden garden furniture a new lease of life with some simple garden paint.
Wondering what paint to use on wooden garden furniture? Make a statement by using bright, bold colours. Or if you're looking for something more subtle, use softer and more natural shades. Whichever paint colour you choose – simply follow this easy how-to guide to give your wooden garden furniture a fresh, new feel.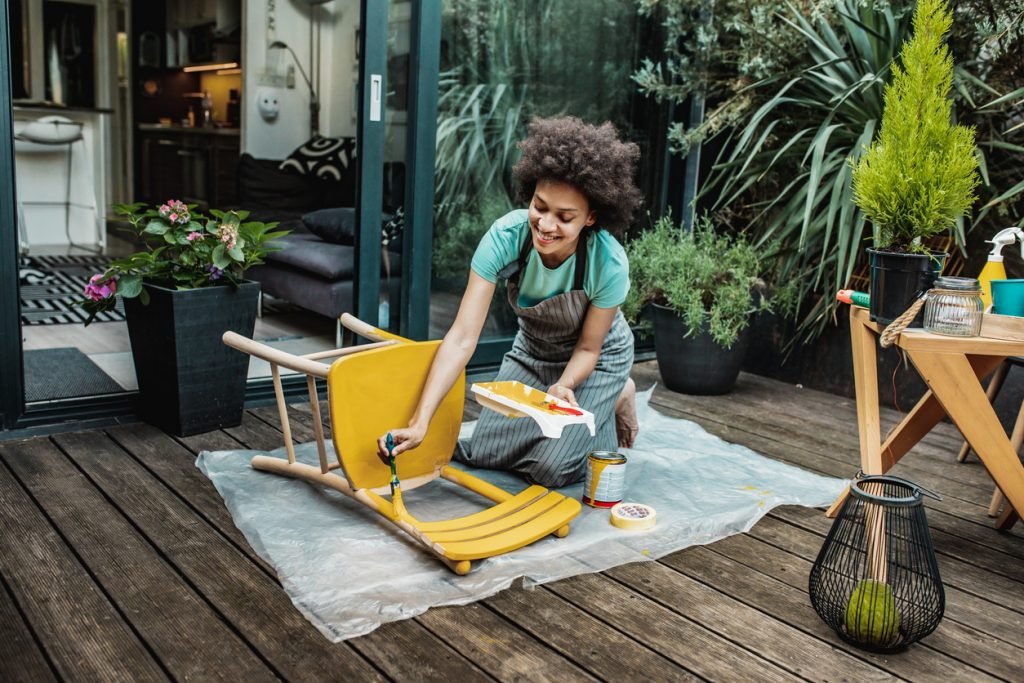 Before you start
Always follow the paint manufacturer's instructions for the recommended drying time. If any garden paint gets into contact with anyone's eyes, rinse immediately with cold water.
Here's what you need… 
Materials:
Wooden garden furniture
Washing-up liquid
Warm water
Tools
Prep your garden furniture
Before painting, you need to prep the surface of your wooden garden furniture. Mix washing-up liquid and warm water in a bucket, then, using a soft brush, apply to the wood and scrub. Chisel away any loose chips and use sealant to fill any gaps in the wood.
Use sandpaper to smooth the surface of the wooden furniture and then wipe it clean with a damp cloth.
Prime time
Next, you need to prime the wooden surface before you paint. This will help create a good base for your garden paint to stick to and really bring out the shade of your chosen colour.
Get painting
Once the primer is dry, you can begin to paint your wooden garden furniture set.
Make sure to paint your garden furniture in a well-ventilated space (preferably outside or an open garage), and that the surrounding areas are covered with sheets/newspaper.
Stir the paint thoroughly before using, and then use your paint brush to start applying the colour evenly along the wood.
Smaller brushes are better for benches, chairs and table legs but rollers are ideal for painting table tops.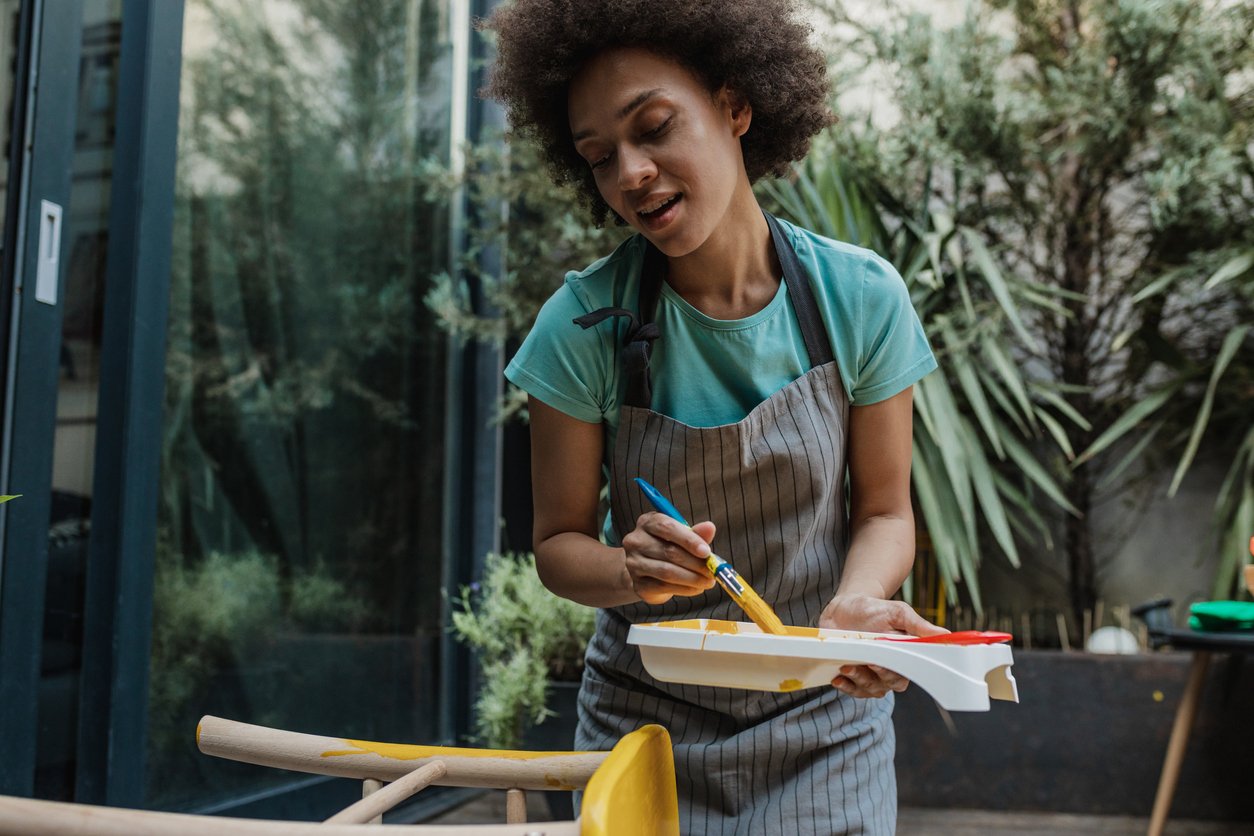 Apply a second coat
After completing the first coat, leave to dry for the recommended amount of time on the paint manufacturer's packaging – and then proceed with applying a second coat.
Reseal the tin of paint after use, wipe up any spillages while they're still wet, and try to remove as much paint from the brushes as possible before rinsing with warm water.
Enjoy!
Wait a few days before use and then once fully dry, your brand-new wooden garden furniture is ready for its first BBQ.
That's how you paint wooden garden furniture.  Don't forget to upload an image of your new garden furniture and tag us @Homebase_uk.