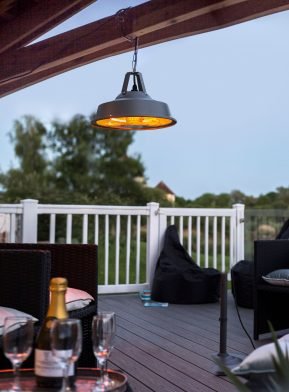 Just by painting your fence a certain colour, you can turn an essential garden border into something that visually enhances our space.
To inspire you, we have collated some helpful fence paint colour ideas to make your garden look bigger. What's more, by choosing a high-quality exterior paint, you will protect your fence from the elements.
Before you start
Always follow the fence paint manufacturer's instructions for the recommended drying time. If any fence paint gets into contact with anyone's eyes, rinse immediately with cold water. Check that the paint you have selected is suitable for your particular fence application.
Prepare your fence and think about your outdoor space
Before painting your fence, you will need to do some prep.
Clear the area and take some time to declutter your garden, as a small garden requires minimalism to create the illusion of it feeling bigger.
Make sure nearby plants and vegetation are protected by covering them in plastic sheeting and trim back any foliage that will block your space while painting your fence.
Prepare your fence panels by removing old nails or screws that are sticking out, then sand down any rough areas to ensure the best finish. Apply a layer of primer and let it fully dry before applying your fence paint.
Now for your choice of fence paint colours to make your garden look bigger.
Lighter, cooler paint colours – such as a light blue – are a great option for small gardens as they give a more spacious feeling. Generally lighter colours are more reflective, but a hint of blue will also add depth, which in turn will make your garden feel bigger. A blue fence will work particularly well with neutral-coloured surroundings and outdoor furniture, as it will fashion a luxurious and contemporary feel to your garden.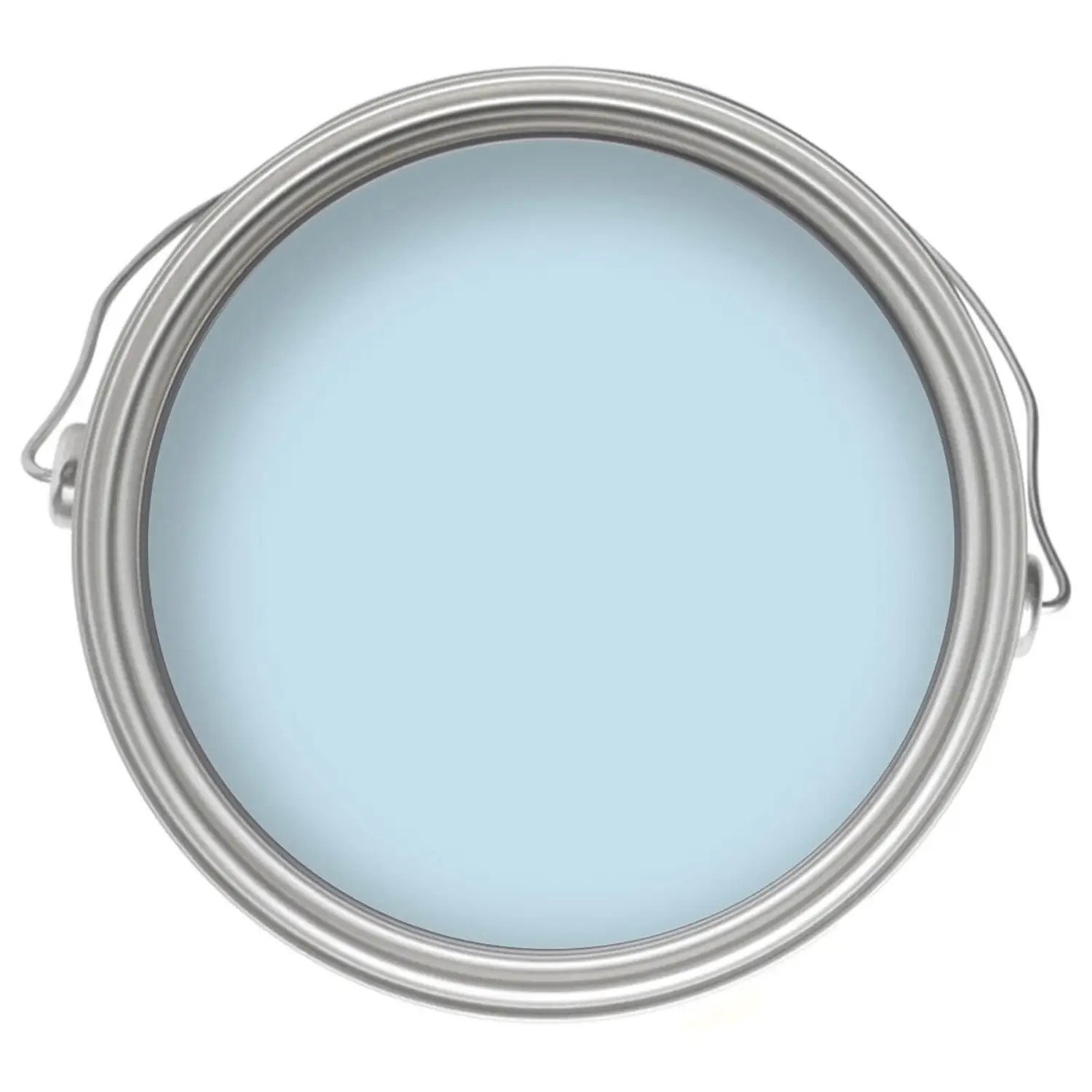 A cream or off-white fence paint colour will create a bright, airy feel which naturally forms the illusion of a larger garden. Whilst creating a traditional and elegant look, a cream shade of paint will provide the ideal backdrop for your flowers and plants by making their colours pop. It is also a great paint option for reflecting light into your garden, which will not only make the space feel bigger but will also add to the tranquil atmosphere.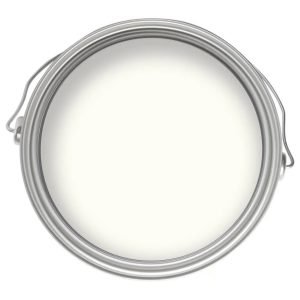 Lighter shades of pink will also make your outdoor space look bigger, especially in the sunshine and at sunset. Softer colours blur the boundaries of your garden, and in turn can make an area feel bigger. Lighter pink is a great option for those who are willing to go a bit more daring with their fence paint.
Painting your fence a cool grey colour will allow you to transform your outdoor space into a stylish, modern paradise.
Not only is grey paint very on-trend, but it also has the added benefit of providing long-lasting protection to exterior wood from the elements – meaning it will keep your fence looking better for longer.
Grey is a versatile paint colour that pairs well with everything from modern style fences to classic picket ones.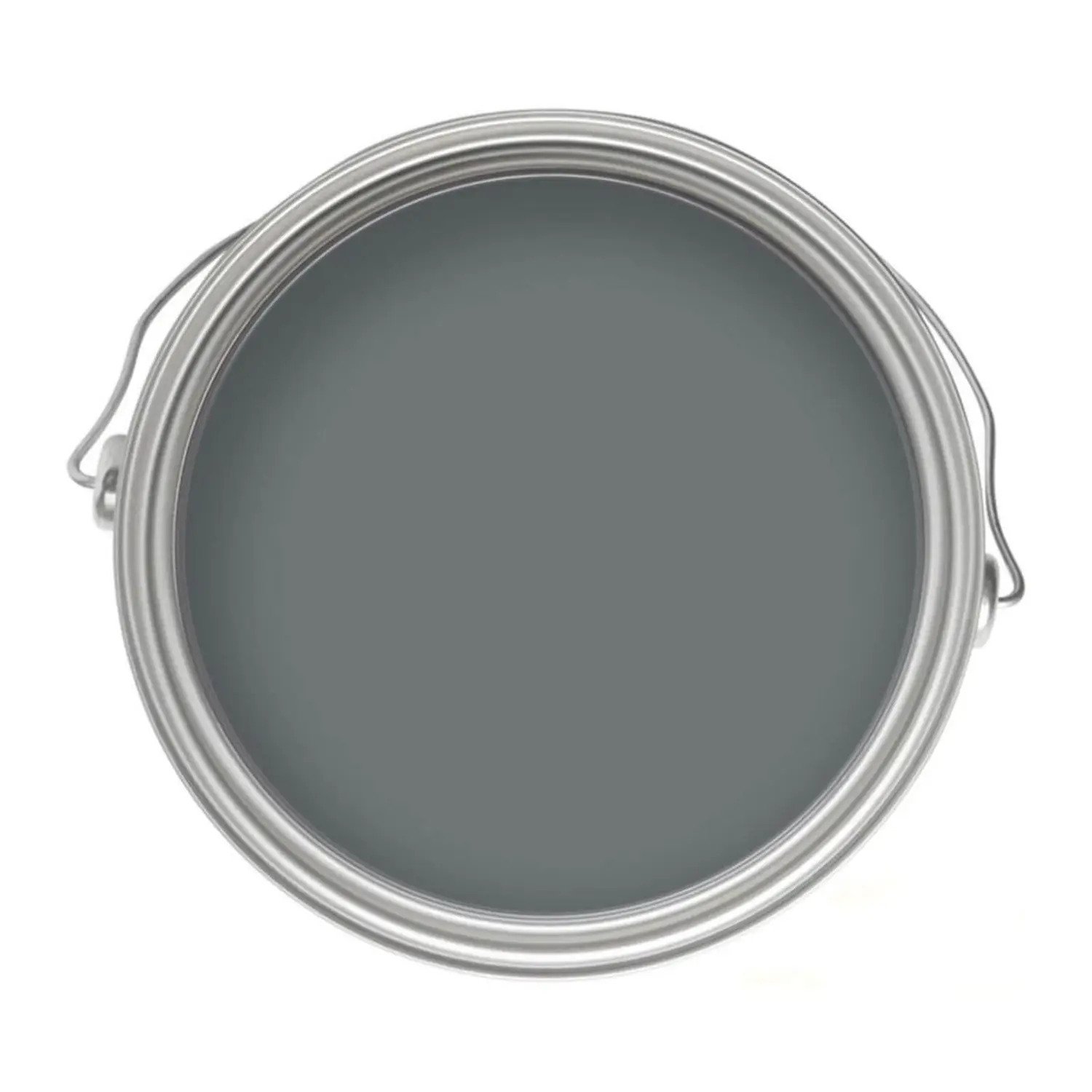 Finishing touches
Along with painting your fence, another trick to give your garden the illusion of being bigger is to add an outdoor mirror. Angling the mirror will help to reflect light and brighten the area, increasing the sense of space by adding an extra dimension.
Lighting also helps to make your garden look bigger – opt for string lights above your outdoor dining set to encourage people to look up rather than across, making the garden seem airier and more spacious.