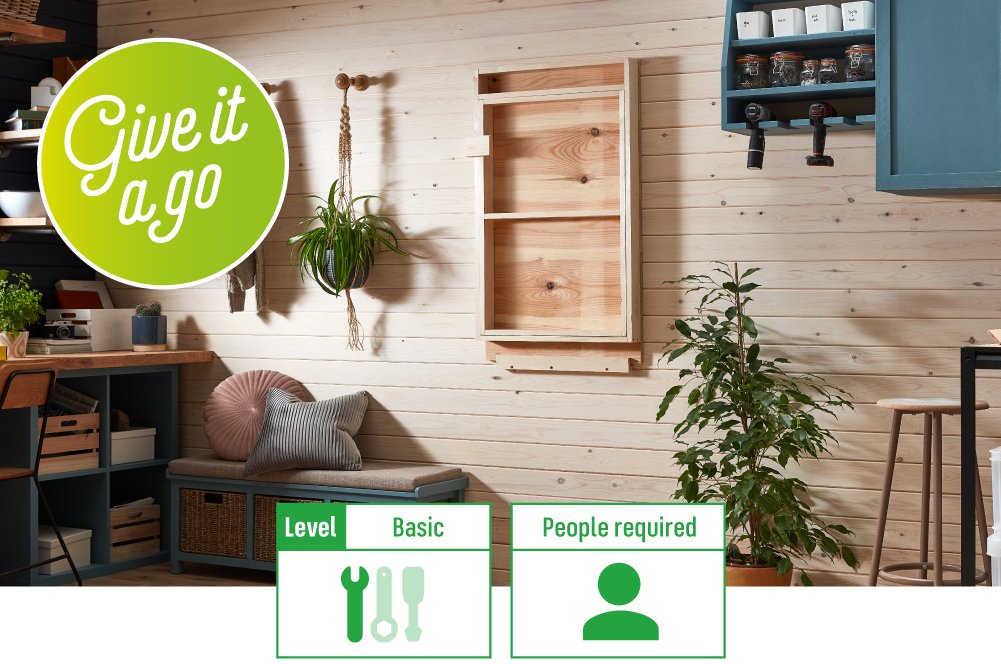 Gone are the days of a shed having to be for storing tools, garden equipment and little else. Today, the purpose of our shed is broader than ever – from office sheds to built-in bar sheds and even cinema room sheds, the list goes on.
But with many of us still needing a place for our tools and materials, creative shed storage solutions are a must have.
We've put together a list of our favourite shed storage solutions that allow you to effectively and discreetly store things in a clever and stylish way.
Floating shelves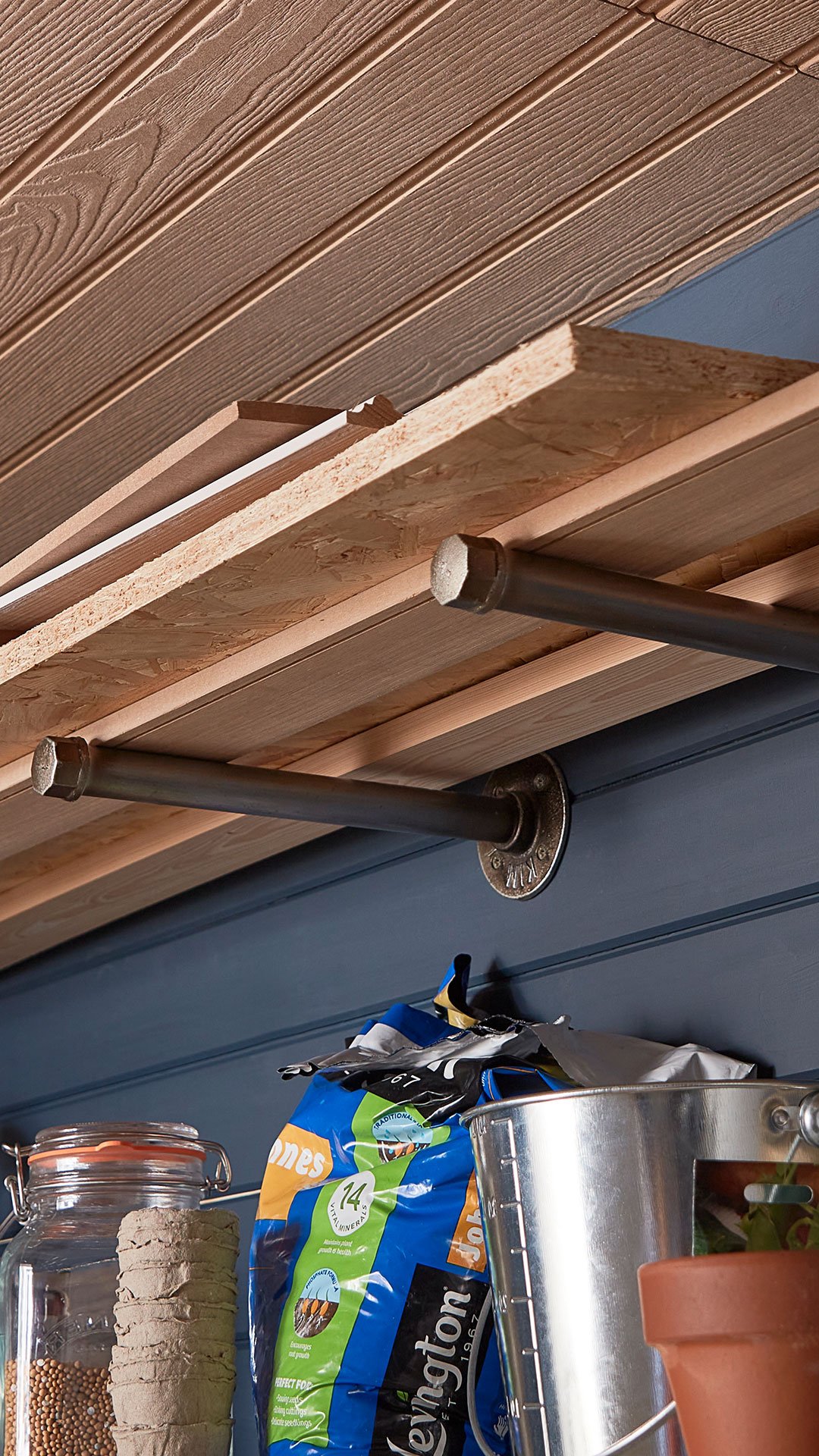 With pipe brackets, you can create discrete floating shelves sturdy enough to hold anything you can think to throw at them. Or you can even use them to create a floating desk or workstation with shelving on either side of it. Just be mindful of the weight capacity your chosen brackets can hold.
Coat hook cable tidies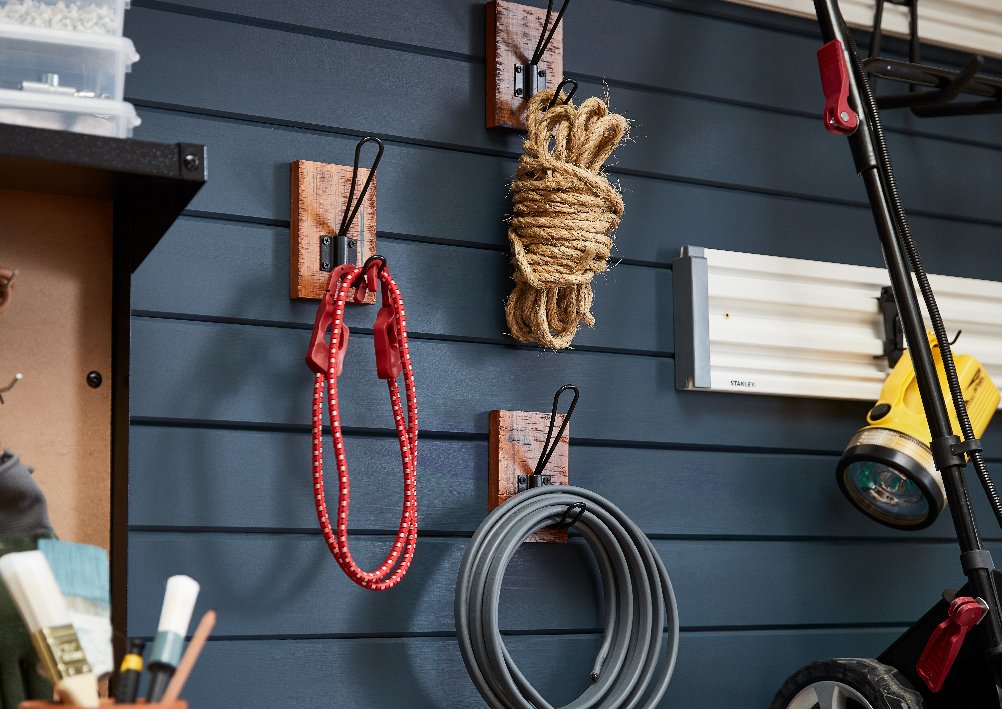 Coat hooks are useful for so much more than hanging coats on. Hang up cables neatly and out of the way, while keeping them easily accessible when DIY and garden work comes a-calling.
Wire hooks are also an option. Feel free to play around with these and mix and match ones to suit your needs and aesthetic – be it a stripped-back and traditional affair, or an industrial fitting that's more in keeping with your shed's interior.
Hanging storage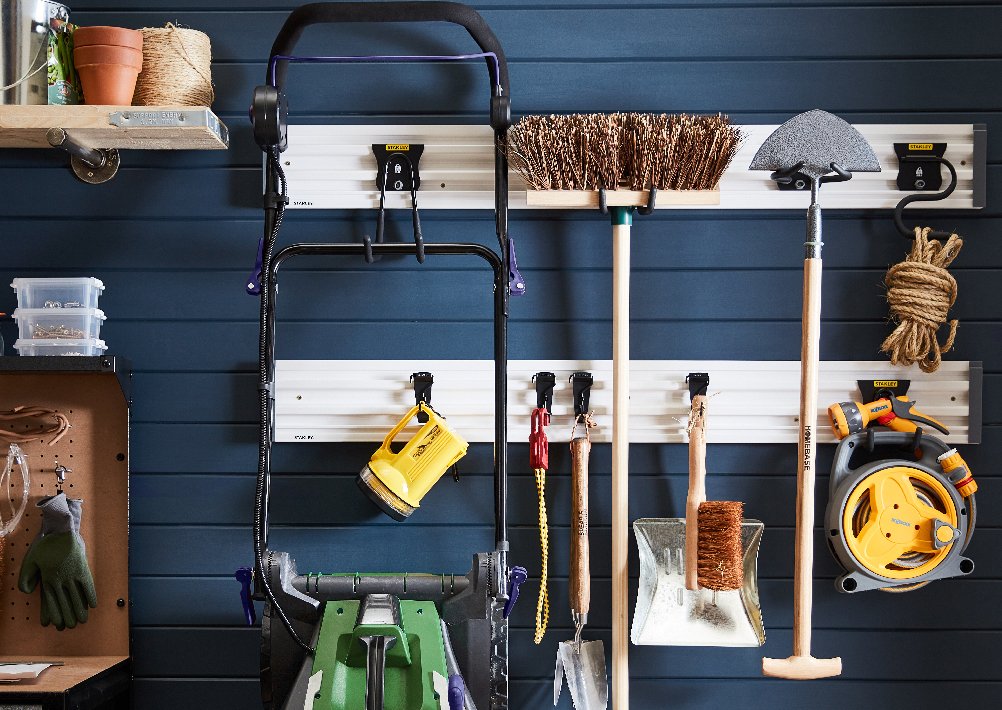 No shed is complete without tools to hang up and put away at the end of a weekend's worth of work. Though many manufacturers do make bespoke tool hanging brackets, there are more cost-effective solutions out there.
A Stanley track wall system, like the one shown, is versatile and endlessly expandable, making it ideal for both sheds and garages. Don't let its appearance fool you either, as it can hold up to 143kg in weight – so you can easily free your floorspace from the likes of your lawnmower and other pieces of heavy equipment.
For something more simplistic but still provides you with the ability to adapt your space specific to your tools, this Pinnacle compact workbench is minimal and unobtrusive. It's also easy to assemble and slightly stronger than Stanley's solution above – holding up to 180kg in weight.
If you see any shed storage solutions you like and want to kit your own shed out with some, make sure you follow the manufacturer's instruction manuals carefully. It's also recommended you read our DIY Safety Tips guide to keep yourself safe and protected.
Don't forget to upload an image of your new shed storage to social media and tag us @Homebase_uk