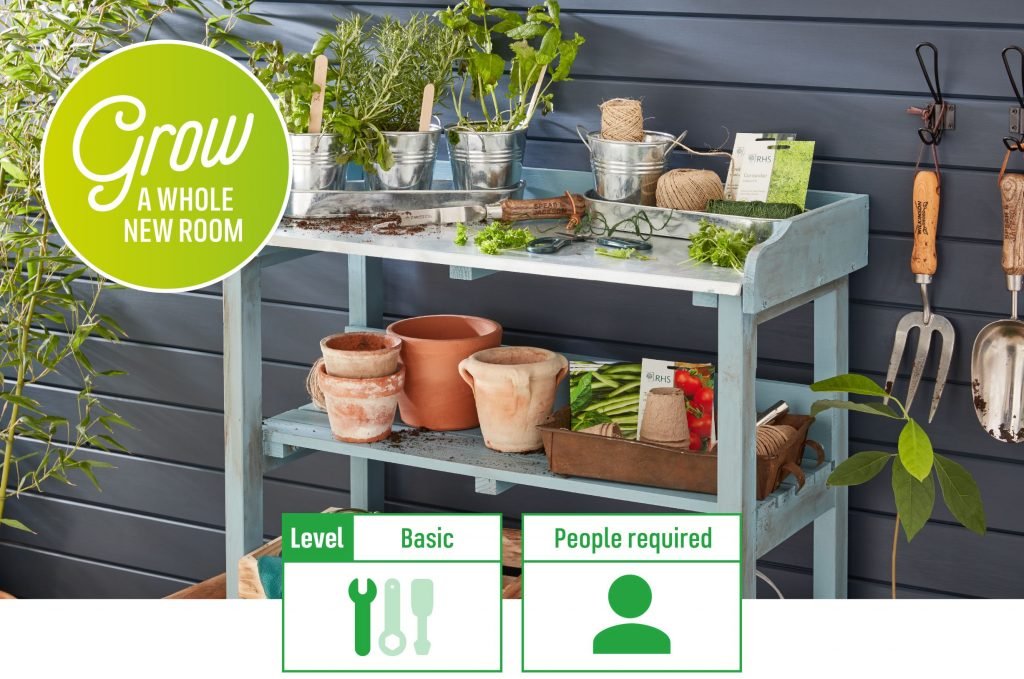 Starting a herb garden is the perfect first project for beginner gardeners looking to stretch their green fingers. Not only are they adaptable to gardens of all sizes, but window ledges and balconies for that matter. They are also a great way to teach children the importance of growing their own food. Plus, with unlimited access to a selection of herbs on your doorstep, you'll never have to make that last minute dash to the supermarket for those forgotten ingredients.
To get the most out of your herbs, it's important to plant and care for them appropriately, which you'll learn how to do in this handy guide.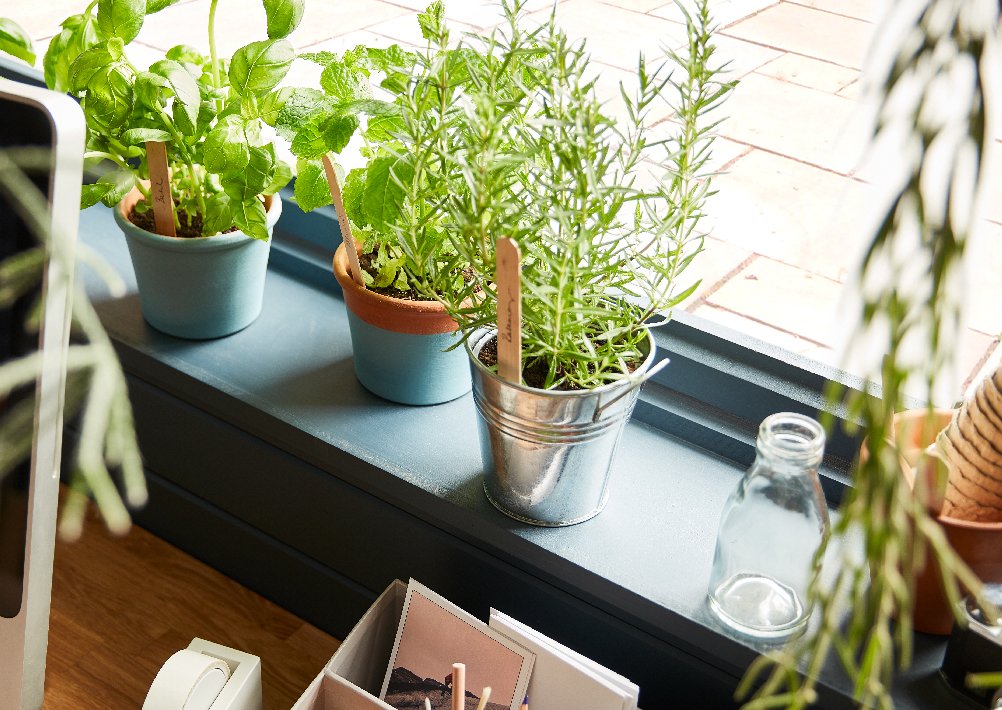 What you'll need:
For herb plants

Fill the plant pots two-thirds full with peat-free compost
Dig a hole slightly larger than the rootball left when you lift your herb plants out of the pots you bought them in, then insert your herb plant
Fill the remaining space around the rootball, gently tamping it down with the hand trowel to remove pockets of air
Water well and continue to do so approximately once a week, particularly when the compost feels dry to the touch

For herb seeds

Fill the plant pots with peat-free compost, then tamp down with the hand trowel to remove pockets of air in the soil
Scatter a few seeds on the surface, before covering them with a thin layer of compost
Once the seeds have germinated, water the compost approximately once a week
Consider moving your plants to larger pots once they have exceeded 10cm in height

How to care for your herbs

Just like most plants, herbs can be temperamental but by following our step-by-step guide, you are already on your way to ensuring that your herb garden will thrive. The main thing to remember is to ensure they get enough exposure to the sun.

Herbs generally need 6-8 hours of sunlight a day, but only that – so bear in mind that on hotter days of the year, you will need to shade your herbs to ensure they don't bake in the heat.

You'll also need to be mindful of the needs of the specific herbs you have planted. Basil, parsley and coriander will flower and seed if overexposed to the sun, stopping them from producing the tasty leaves you were growing them for in the first place. Mint, chives and oregano, on the other hand, thrive in sun so need to be planted in the sunniest spots of your herb garden.

Whatever you choose to put in your herb garden, adapt and take note of the herbs you are growing to ensure it only ever goes from strength to strength.

Feeling confident? Why not give growing your own tomatoes a try?

Don't forget to upload an image of your new herb garden to social media and tag us @Homebase_uk.