A patio garden is a wonderful outdoor room for summer BBQs, or relaxing with a book in the sun or simply enjoying being outdoors with friends and family.
A patio garden can transform your outside space. Whether you're starting from scratch, replacing an existing one or simply tidying it up and getting it ready for the summer, it needn't take long to create a beautiful outdoor room.
Unlike lawned gardens, a patio garden can be low-maintenance once you've created it. If you're short on time, a quick seasonal spruce up will keep it looking great all summer long. Just like your home, patios benefit from a good spring clean, new garden furniture, fresh accessories and plants. Invest a few hours now, and you'll soon have a fresh new space to enjoy all summer.
Creating a new patio garden needn't take too long either. If you're short on time and want to replace an old patio simply lay decking instead of repaving it. Outdoor decking can quickly disguise ugly paving stones, and laid on a framework, is achievable over a weekend.
Pots are another quick and easy way to add interest to any patio design. If you've got more time, think about building a rose arch to create an intimate, shady area and if you can't wait for the roses to grow, use quick growing Sweet Peas for a near instant result.
Get stuck in now and you'll have the perfect patio in no time.
Tips & tasks
• Clean your patio just as you would your house. Clear away the clutter, give it a good brush and get it looking pristine with a pressure washer or a bowl of soapy water and a scrubbing brush. If you've got more time, give an old deck a whole new lease of life by sanding it back and giving it a stain.
• Think about the way you lay your decking or paving stones. Laying them widthways will give your garden width and if you lay them going out into your garden it will make your outdoor space look bigger.
• Take inspiration from the materials inside your house and carry them out into the garden. If you've got floorboards, use decking and if you've got slate tiles, using slate paving outside.
• Think about how you furnish your patio. Choose a table big enough for the whole family and don't forget to look after it. To keep wooden garden furniture in good condition, wash down surfaces regularly and treat with a wood stain.
• Add colour and interest to your patio with an assortment of pots containing herbs, shrubs and even trees. Large pots require less watering and can make a bigger impact.
• Add vertical height and make your patio look bigger by putting large shrubs like camellias and bamboos into big containers.
• Try to stick to one type of material for all your pots but if you do have an assortment of different pots, use the same plant in all of them to give a more harmonious impression.
• Add sparkle to your patio and create more light and space by hanging outdoor mirrors on surrounding walls or fences.
• If you don't have time to water the plants on your patio every day, consider using a micro-irrigation system for automatic watering. This can help keep your patio looking fabulous when you're away on holiday too.
• Large areas of paving can look a bit monotonous. Lift the odd paving slab and replace it with pebble or tile mosaic to create interest or even add some low growing plants.
If you have..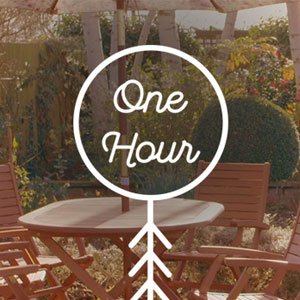 Dress your patio with furniture and accessories
Create a mini garden using different height pots
Add mirrors to create light and space
Plant climbers to add colour & structure
Choose a paving pattern
Plant a container with bedding plants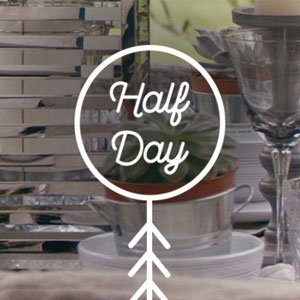 Sweep and jet wash your paving or decking ready for summer
Build a herb garden
Sand your deck
Treat wooden garden furniture
Paint and refresh garden furniture
Stain a deck
Build a rose or Sweet Pea arch to create an intimate, shady corner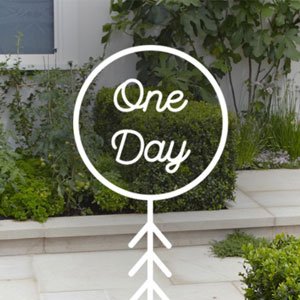 Cover up old paving stones with new decking
Lay stepping stones
Pave a pathway
Build a garden archway
Build modular decking
Plan and lay a deck
Install deck lights
Lay a patio
Create the perfect patio or terrace