For the latest fence ideas, you've come to the right place. Read on to discover the most stylish, secure and all-round spectacular garden fencing designs for you to bring into your garden.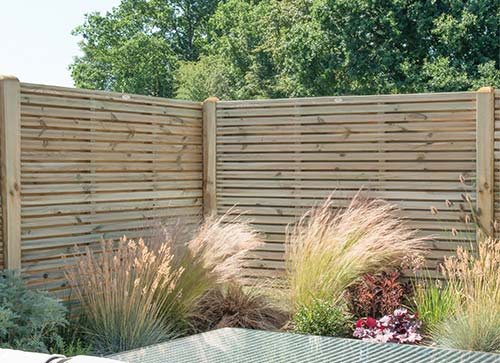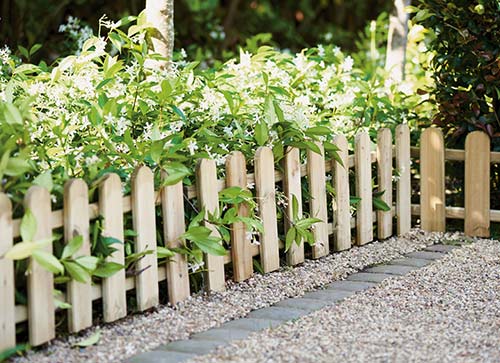 Picket fencing
Not just for classic children's books anymore, a picket fence is the perfect way to give your garden a solid boundary, while still leaving space for sunshine, some fresh air and the view to get through. With the choice of round top or pointed top, it's one of the simplest styles of fencing to install – all you need are solid fence posts spaced evenly, then you can simply screw the picket panels in between the posts.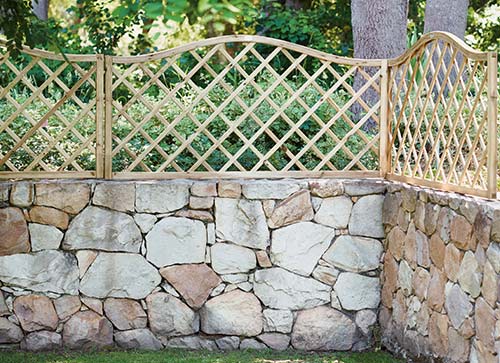 Open trellis fencing
From diamond to fan, square or even arch shaped – if you're after garden fencing ideas for borders that can support plants at the same time, trellis fencing is the ideal solution. We recommend pairing your screens with strong climbers like ivy or roses to get the right balance of style and structure. Plus, with the option to transform all your fencing or just a few sections, it's simple to create a multi-dimensional garden to love year-round.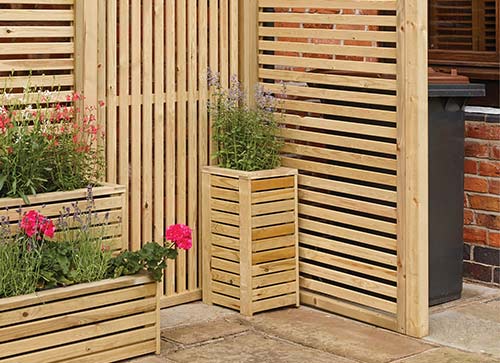 Horizontal fencing
Adding contemporary chic to your garden is easy with our range of horizontal fencing. Whether you choose an interlocking tongue and groove, slatted or a woven 'hit and miss' style, horizontal fencing is best suited to low level boundaries – giving you a solid border and a degree of privacy without blocking out your view, and still letting light and air through.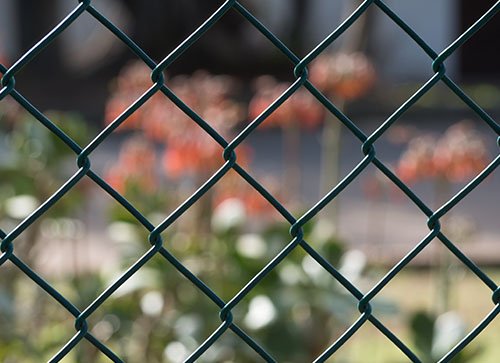 Mesh fencing
When it comes to balancing cost against security for your garden border, mesh fencing is a great choice – letting in light and keeping your view intact, while still protecting your garden from animals and unwanted visitors. A sturdier alternative than chicken wire, it's also a simple job to replace a single section of mesh fencing if it breaks or wears out, making it cheap and effective.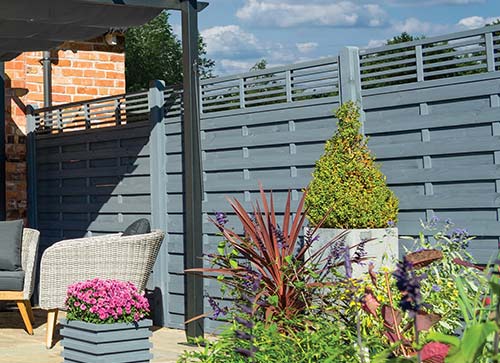 Slat top fencing
If you're looking for a garden border that gives you the best of both worlds, look no further. Modern and stylish with pre-painted contemporary colours, slat top fencing combines the security of a solid wooden fencing panel with the freedom of an open trellis top. That way, you can screen off your garden from the neighbours while still enjoy plenty of fresh air and sunshine.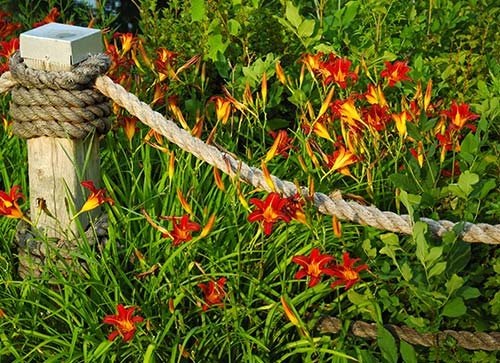 Rope fencing
For those with gardens on the smaller side, you're in luck. Now, you can enjoy one of the most relaxed and eco-friendly types of garden fencing there is – rope. Not just for decking anymore, enjoy a sense of vintage style all the way round your garden by threading some high-quality rope between your wooden fence posts. What's more, synthetic fibre ropes will make your fence weather-proof and long lasting too.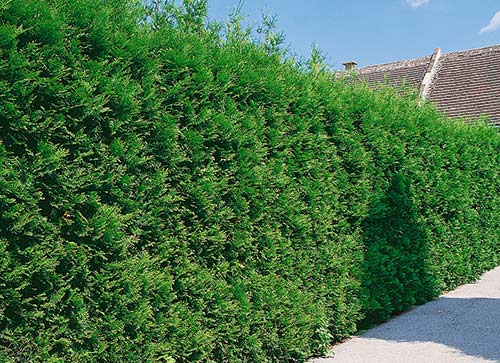 Hedges
When it comes to garden fencing, hedges are one of the most practical, flexible and environmentally friendly ways to bring a beautiful border to your garden. Forget having to replace fencing panels when the weather gets bad – hedges block out the worst of the wind and rain without being blown over, all while providing a home for the local wildlife. Just make sure to trim them regularly for the best results.