Rainy day gardening activities
We always have the greatest intentions when it comes to our gardening activities at the weekend or during our free time. However, sometimes the weather has other plans for us – but don't let that stop you.
There are plenty of rainy day garden activities you could be getting on with and we're here to show you.
First, be safe and smart
Always be careful when undertaking any form of gardening or DIY project. If you find yourself using any power tools or new pieces of equipment, please always read the instruction manuals and advice attached.
If you are unsure about anything, please reach out to a certified expert.
Clearing out and cleaning the shed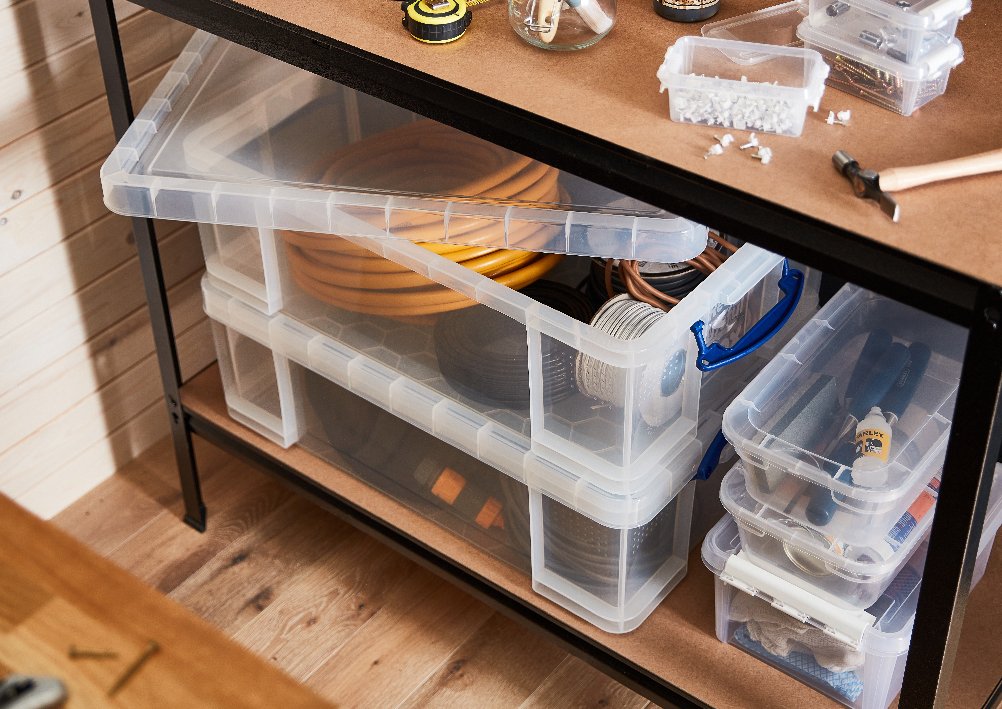 We all know how it is when you're busy working on a project or home DIY fix. Tools can often get flung to the back of the shed in a haphazard mess which can make your shed feel like a daunting, disorganised space.
A rainy day is the perfect day to be productive and create some order again. Straighten up your tools and safely give them a good clean over.
If you're stumped on storage ideas, check out our 'The best storage solutions for your shed' blog. Brush the dried mud off the handles of your tools and rub with a rag and some Linseed oil. This will help to preserve the wood and make it easier to clean next time.
Check over your gardening supplies for the rest of the season. Have you got sufficient supplies of twine and canes? Do you have enough plant pots and soil? 
Tend to indoor plants
If you have your own indoor plants or even an indoor garden, you need never worry about the rain again. Houseplants not only look great, but they also help to improve the air quality, reduce stress and improve your concentration. If you are stuck on where to start, check out our 'Indoor plants for beginners' blog.
Plan your garden & journal
When it's warm and sunny outside, it is so tempting to just get stuck into working without thinking about the bigger picture of what you actually want to achieve from your garden space.
While the weather takes a turn, find a spot that will allow you to observe the whole outside space and take some time to think about your current set up.
Is the layout of your space working? Has the planting scheme worked out as you would have liked it to? Which plants look like they really need some TLC? Write down your observations as you go so you can draw up an action plan.
You could pop all of these ideas into a garden journal so you can keep track of everything.
Get cooking
If you can't tend to your garden, you can always have fun with its produce. Head into the kitchen and get creative with the ingredients you have already harvested. If you are still waiting on produce to be ready, you could create some recipes for all those tasty herbs, fruits and veggies you will eventually have.
Check over your lawnmower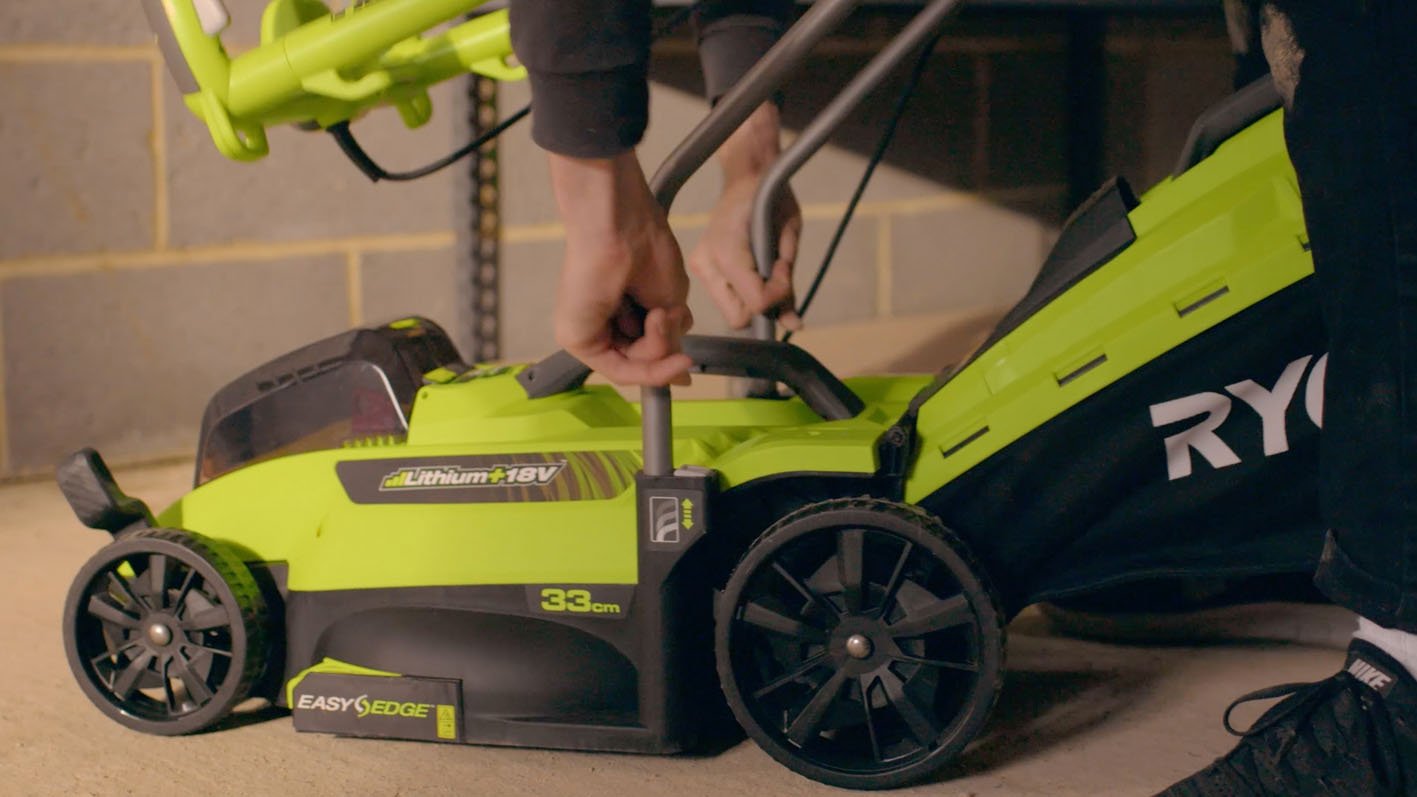 As the rain continues to pour, it's a good idea to check over your garden tools. Scrape away any packed, dried grass from the underside of your lawnmower and around the blades. Be very careful when doing this as you don't want any accidents.
If you have a petrol mower, check the oil level and if you also have a trimmer you should give that a check over as well.
Embrace it and get outside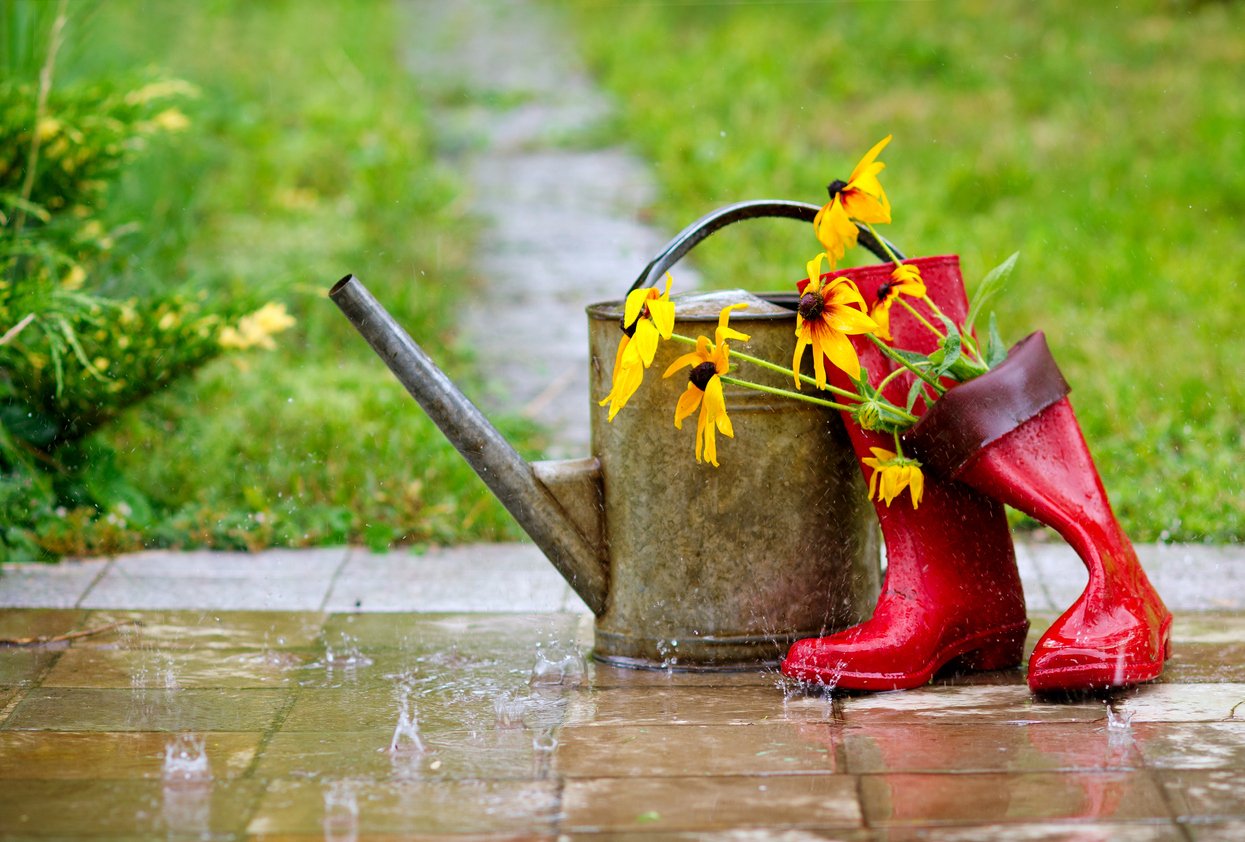 At the end of the day, a rain shower doesn't need to stop you from getting outside- just embrace it. Jumping in puddles isn't just for the children, get your wellies and a waterproof on and you're good to go. You could go for a woodland walk and have a turn at fungi spotting. If you have the kids around, you could create a treasure hunt by making a list of things to find and having a competition to see who can tick everything off the list first.