Ready to level up your outdoor space? If you want to create a space for relaxing, cooking and all-round entertaining, we've got you covered. Why not discover how much more you can do outside with our amazing decking ideas?
Go American-style with a decked porch
Decking – not just for your back garden anymore! Take some style tips from our American cousins and try adding decking around your front door for a wonderful raised porch.
Not only will you get a better view over your front garden, but you'll create a whole new outdoor space – perfect for a morning brew on a summer's morning. And if you're really pushing the boat out, how about adding a swing bench too?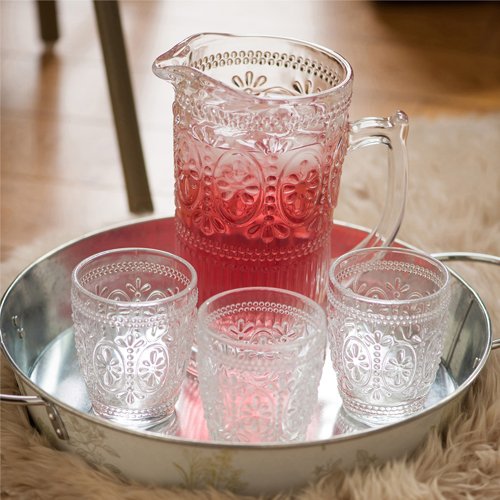 Build a decking bar
Nearly BBQ season? If your deck is ready for entertaining, why not top it off in style by building your very own outdoor bar from any leftover wood you've got?
Simple to knock together, it's the ideal way to give your decking a whole new dimension, as well as making you the envy of your neighbours all summer long. Plus, it makes a great outdoor space when the sun goes down too!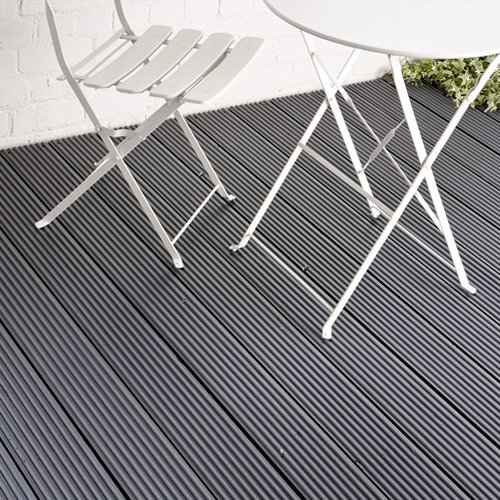 Choose a new colour
If you're ready to freshen up your decking, one of our most popular ideas is to try staining it a different colour. From rich golden brown to stylish slate or a glossy white, there are plenty of shades on offer – almost too many!
Don't just stop at colour though, topping off your decking with some decking oil can keep it protected and weather-resistant for years to come if applied first.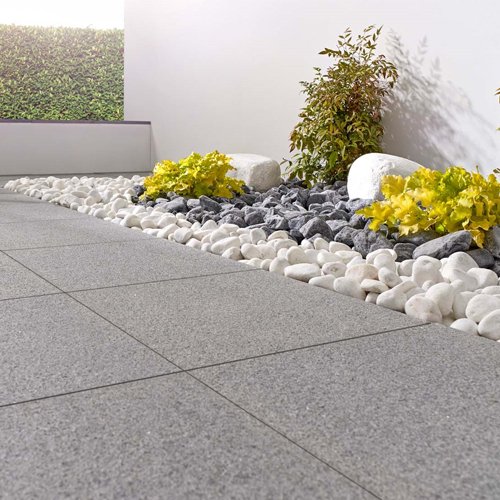 Mix with other materials
There's no better way to give your garden an ultra-modern look than by mixing up your decking with contrasting materials on each side – creating a surrounded space for rest and relaxation.
White stones are a good choice for offsetting darker decking with a lighter shade, while brick is better for changing up the textures. But generally, any interesting material you like will add a whole other eye-catching dimension.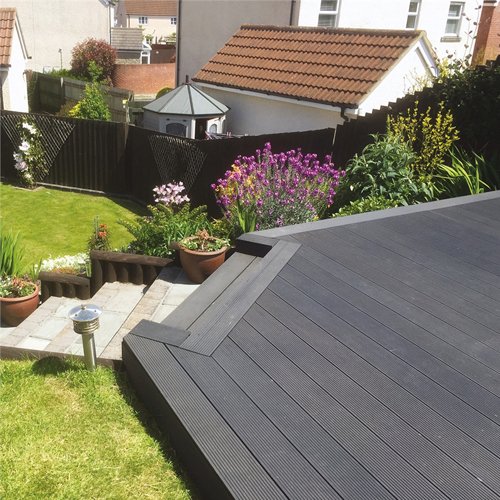 Make your decking multi-level
To open up a whole world of possibilities with your decking, the fastest way is to add extra sections on top. Multi-level decking is the perfect way to create brand new space in your garden – whether it's got a gradual slope or a steep drop.
Giving your decking extra levels can be time-consuming, but separate dining areas, lounging areas and even space for a hot tub are sure to make it all worth it – especially used all year round.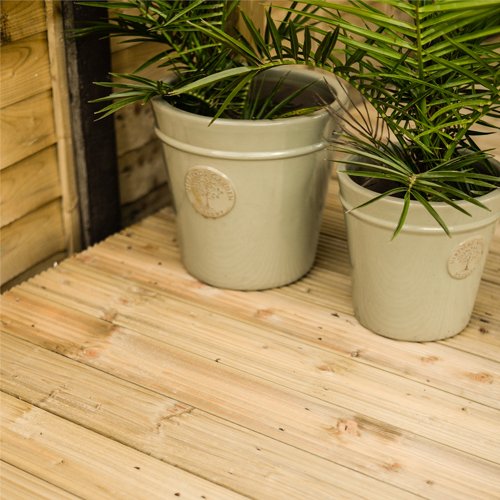 Perk it up with plants
If you've decked over part of your lawn, why not bring back some of the greenery by adding potted plants in each corner? Easier to care for and easier to manage, it's one of the best ways to bring an oasis of eco-friendly calm to your decking.
Plus, if you really want to capture that floral feeling, you could always include a side trellis and create your own living wall from plants and flowers!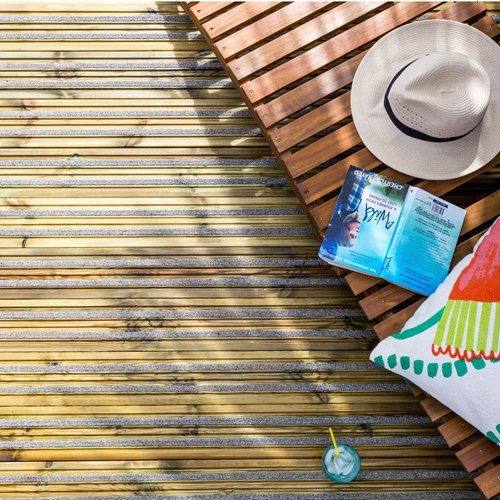 A space for sunbathing
Your decking is designed to give you somewhere to enjoy the outdoors, so why not make the most of it when the sun's shining? Build it where your garden gets the most sunlight if you can, and add a hammock, lounger or simple chair to enjoy a space for sunbathing.
Add a side table for somewhere to store drinks, and you've even got a space for stargazing at night too!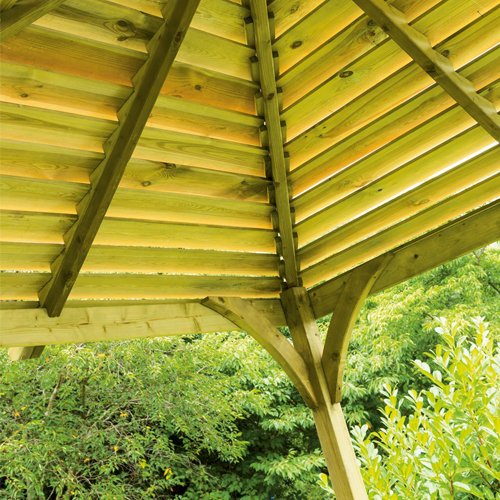 Add some shelter from the weather
A sunbathing area is great, but what about when the weather takes a turn for the worse? To give your decking the most versatility, installing a gazebo or removable canopy overhead is your best bet.
From wooden pergolas to aluminium verandas, there are tons of choices on offer that will keep the wind and rain out – giving you the chance to enjoy your hand-built decking all year round.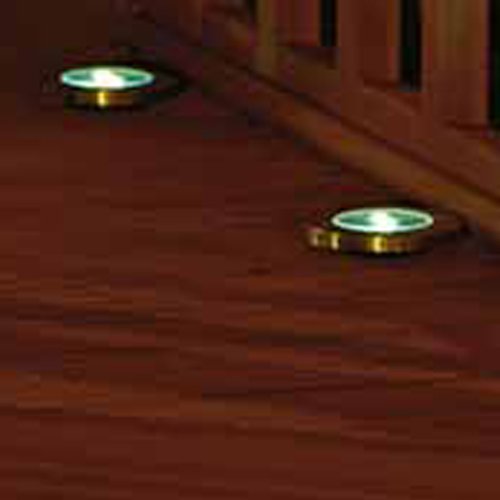 Built-in lights
Are you ready to take your outdoor space to the next level? From stick-on LEDs to built-in bulbs, adding lighting to your decking is a simple way to give your garden a wonderfully cosy atmosphere.
What's more, they can also bring an extra element of safety by illuminating steps and the edge of your decking in the dark – just what you need to enjoy it fully with friends and family long after the sun goes down.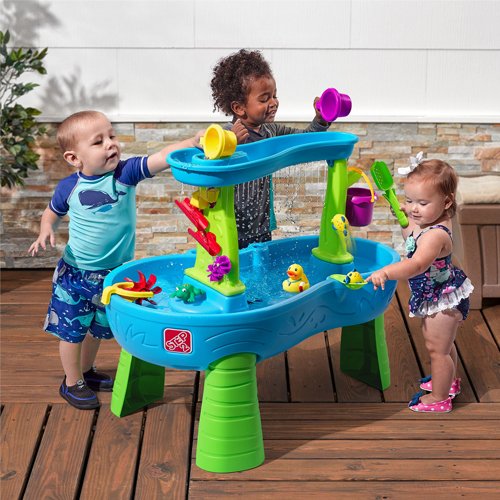 Kids play area
Not everyone has a big garden for their little ones to play in. But if you've got space for some decking outside – why not transform it into a kids play area instead? If the sun's shining, there's no better space for everything from forts to playhouses and tea parties.
Add some non-slip paint and safety rails, and they might not want to come back inside at all!