The upcycling revolution is well and truly underway, and we want to inspire you to make the most out of it. So, to help you utilise the things around you and make them serve a new purpose in your home, we've put together our best eco-friendly decorating ideas:
Sustainable and cost saving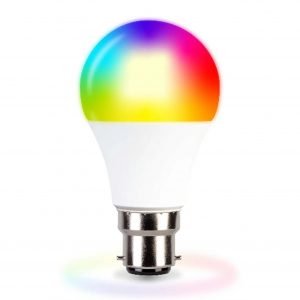 One of the best changes you can make to your home to help the environment and your wallet at the same time is to take advantage of the latest in sustainable tech.
Every room in your home is bound to have plenty of light bulbs – are all of yours eco-friendly? Eco-bulbs last up to 12 times as long as traditional bulbs but use less electricity to emit the same amount of light.
If you're someone who forgets to turn the lights off when you've left a room, why not consider installing motion sensitive lighting in your kitchen or bathrooms? You'll never have to remember again, giving you peace of mind as well as financial relief.
We've also got a great selection of smart bulbs. These bulbs are fully controllable via your smartphone, meaning you can choose exactly which lights in your home you want to be on or off at any one time- and some are even colour changing.
Making sure your home is efficient in its ability to retain heat is also a brilliant way of saving energy over the long term. If you have room that's significantly colder than anywhere else in the home, then this extra thick foam door sealer should help relieve the issue.
Top tip: Discover how else to insulate your home here.
Upcycle furniture and recycle waste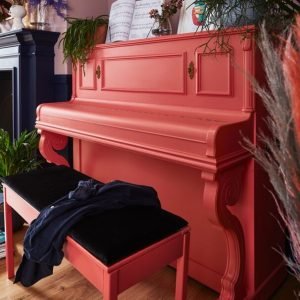 Not every type of product that we use day to day needs to be thrown away after use. One of the best ways to help save on the volume of rubbish you're disposing of is to get serious about recycling.
Our recycling bins make it easy for you to know exactly where to put each type of waste – and help to educate kids on how to recycle properly too.
More and more retailers are offering shop-goers the option to bring their own refillable containers and pay for what they take home using weight. Our large dry food storage boxes are purpose built for this.
You may have tables, chairs or larger pieces of furniture that you feel have seen better days. But, with a few coats of varnish and paint, you'll be able to inject a new lease of life into your old furniture. For a quick refresh, you can also update the handles on your furniture for a burst of newness.
Plus, pallets that are typically found in warehouses can make excellent vertical planters, garden bars and stylish looking garden furniture, for instance. We've put together a selection of upcycling ideas using old pallets, here.
Top tip: Still wondering how to approach upcycling your old furniture? Take a look at our guide.
Improve the air quality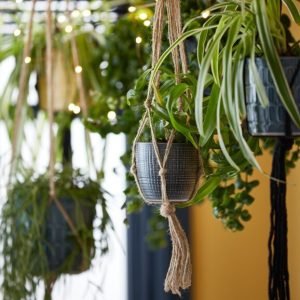 Opting for interior paint with low VOC levels is a great eco-friendly solution to re-vamping your living space, as the chemical pollutants in typical paint contribute to interior air pollution.
Low VOC paint, such as our Maison Déco range, does not emit harmful chemical pollutants into the air – meaning less respiratory irritations and resulting in better overall health for household members.
Adding living plants around your home can also improve the air quality, as they take in cO2 and release oxygen- therefore helping to reduce interior air pollution.
Top tip: Check out our How to Transform your Kitchen with Paint and How to Transform your Bathroom with Paint articles to see how you can use Maison Déco paint to refresh your interiors.
And those are our eco-friendly decorating ideas! Don't forget to show us your favourite eco-friendly upcycling ideas by tagging @Homebase_UK on Instagram.