If you'd like to feed the birds in your garden, our guide below will help you see which foods your favourite species enjoy the most and how best to feed them.
However, there's a couple of points to remember:
Feed them in moderation
Empty feeders every 1-2 days
Regularly clean their feeders
Rotate feeding sites to avoid the build-up of waste food or droppings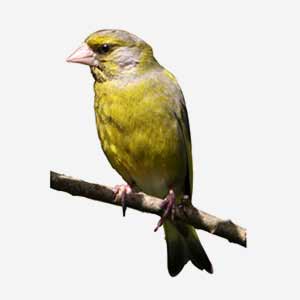 House sparrow
Favourite foods
Small cereal seeds such as canary seed and millet.
Feeding facts
The size of a house sparrow's beak limits the size of seed they can de-husk, so they tend to eat lots of low energy seeds quickly as opposed to fewer large high energy seeds.
How to feed them
Place their seed mix into seed feeders.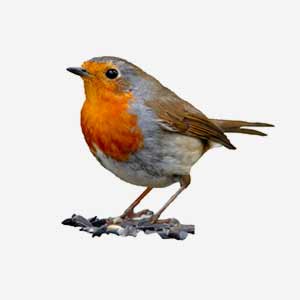 Robin
Favourite foods
Insects like meal worms, seeds, naked oats and kibbled peanuts.
Feeding facts
As ground feeding birds, robin's use their short beaks to dig up insects. This means they tend to prefer food with a similarly soft texture like mealworms.
How to feed them
Spread their food on ground feeders, dining station trays or tables. If you use ground feeders, make sure there's plenty of cover from predators nearby.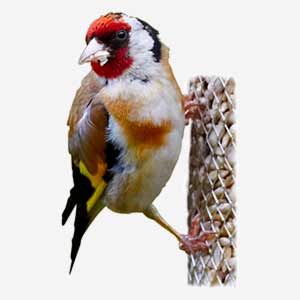 Greenfinch
Favourite foods
Large high energy oil seeds such as sunflower seed and hempseed.
Feeding facts
With their more generously-proportioned beaks, greenfinches are able to de-husk larger and more nutritious seeds.
How to feed them
Put large high energy seed mixes into a seed feeder.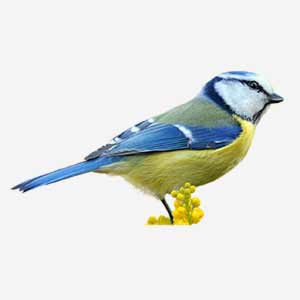 Blue Tit
Favourite foods
High energy seeds and nuts such as black sunflower seeds and peanuts.
Feeding facts
Blue tits like to have protective cover near to their feeders in order to avoid predators. Flitting between the feeders and their shelter uses lots of energy so they favour high fat foods.
How to feed them
Hang seed feeders with straight perches near protective cover.
Goldfinch
Favourite foods
High energy fatty seeds such as sunflower and nyger seed.
Feeding facts
Although goldfinches can eat both small and large seeds and nuts, they love small high-fat foods like sunflower and nyger seed.
How to feed them
Place whole sunflower hearts in mesh feeders or loose sunflower and nyger seeds in appropriate feeders.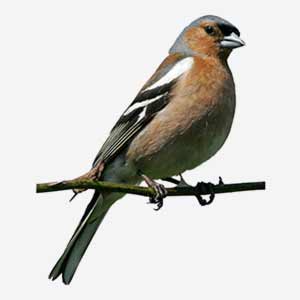 Chaffinch
Favourite foods
Most types of seed.
Feeding facts
Chaffinches can be found in a variety of habitats including farmland, woodland and suburban areas, so are adaptable and have a varied diet.
How to feed them
Fill seed feeders with mixed seeds.
Top tip:
Avoid seed mixtures that have split peas, beans, dried rice or lentils as only the larger bird species can eat them dry.
Mixtures containing green or pink chunks are also not ideal as these ingredients are processed and will need to be soaked first.