Just because a room is small, doesn't mean you have to accept it looking cramped or cluttered. Armed with the right small room decorating ideas and care, you can maximise the space on offer and make it a great place to live.
Read on to find out how you can maximise your space, with these small room decorating ideas.
Use bright colours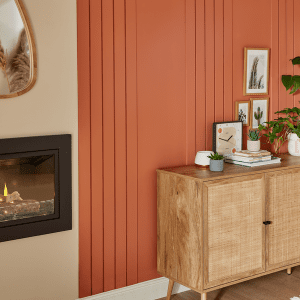 It's a well-known fact that using bright colours when decorating a room can make it look and feel bigger. Small room ideas like these, help to maximise natural light – whereas painting it a darker colour will make it feel less airy and smaller.
When it comes to picking paint colours for a small room, whitewashing the walls or opting for light greens or pale shades of blue or grey will help to make the space feel brighter and bigger.