A bigger bathroom doesn't necessarily mean a better one. With the help of our small bathroom makeover ideas, you can transform your bathroom into a sophisticated and contemporary space.
The best way to create the illusion of space is by being smart with your design ideas. A small bathroom should be both practical and stylish.
We've put together this inspirational guide of small bathroom makeover ideas, so you can make the most of your space.
Before you start 
Read our DIY Safety Tips guide. Always read the manufacturer's instructions before using power tools and make sure the room is well ventilated when painting. Here are our small bathroom ideas:
Reduce the decorations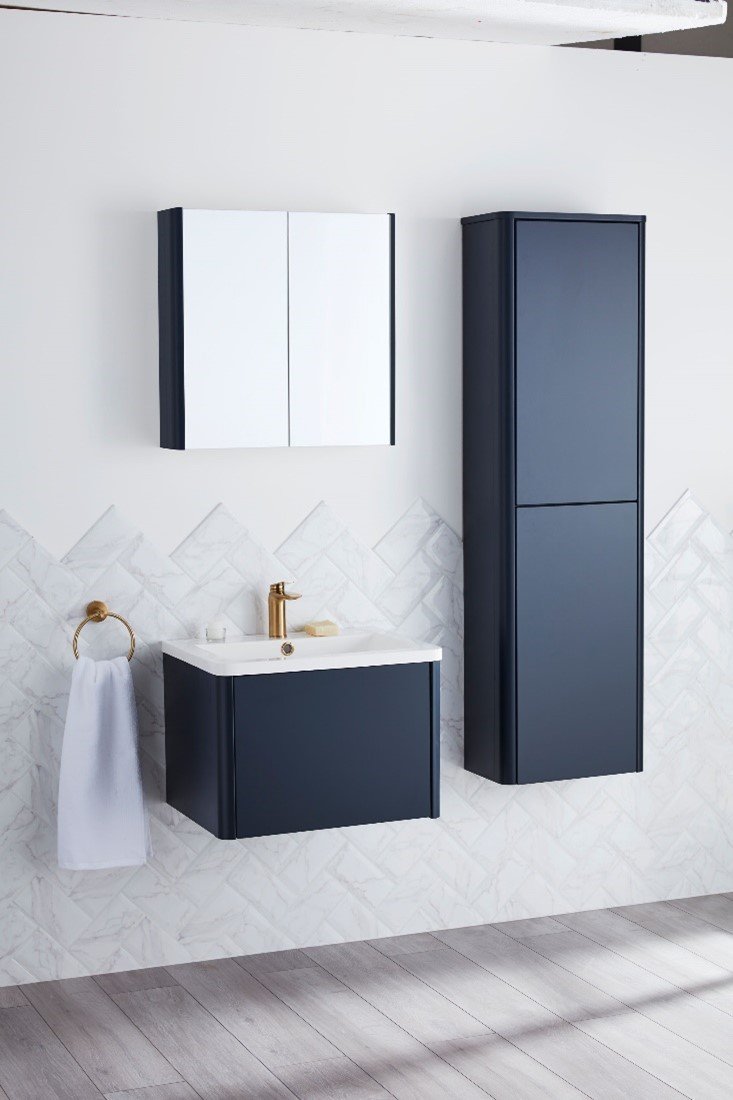 Although decorative items make a space feel homely, clutter can cause a small bathroom to seem even smaller – so stick to items that have a functional value.
Use similar materials, colours and tones throughout your bathroom, avoid clashing prints and textures, as it can make a small space feel chaotic.
Opt for large, plain floor tiles to open up the floor space – check out our 600 x 300mm or 450 x 450mm options. Steer clear of bold patterns and bright colours, and go for clean lines that will create a minimalistic design scheme instead. If possible, use the same tiles on your wall, or tiles of a similar colour.
Top tip: Having the individual elements of your bathroom the same colour will provide a spacious feel in the same way an infinity pool works when the pool meets the sea on the horizon.
Think about your colour scheme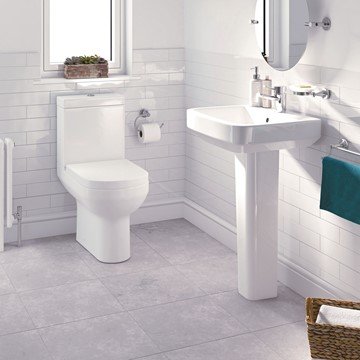 One of the best small bathroom ideas is to use lighter, neutral bathroom paint colours – such as whites, off-whites, pale blues and greens, as they create a crisp, clean ambience that brightens up a room. Stick to cooler tones, as their colour frequencies hit our senses slower, giving the illusion of more space.
The same goes for bathroom cabinets, vanity units and toilet units – keep everything the same colour to create a spacious illusion.
If you want to renew your bathroom without having to replace your tiles, benchtops or cupboards, use our Maison Déco Bathroom Refresh Paint to give your space an update. Easy to apply and available in 10 contemporary colours, the unique formula has been specially designed to update surfaces in heavy-use wet environments.
Top tip: When giving your small bathroom a makeover, put some time aside to paint your ceiling the brightest white paint colour you can find. This will trick the eye into adding depth and really help to freshen up the space.