Decorating your tree at Christmas can be a great way to get the whole family in a festive mood. But making sure it still looks flawlessly stylish from top to bottom can be a lot more difficult. That's why we've created this handy step-by-step guide, showing you exactly how to decorate your Christmas tree for the most professional look, whether it's real or artificial. So, whether you just want an eye-catching Christmas tree or tips on how to decorate like a designer, we've got you covered.
Pick your tree
It should come as no surprise that before you can decorate your Christmas tree, you need to pick one out first. No matter what type you prefer, you deserve the best – which is why we've also created a series of handy guides about How to choose the best real Christmas tree and How to choose the best artificial Christmas tree as the perfect places to start.
Pick your theme
If you want your Christmas tree to look as professional as possible, the best place to start is by choosing a theme that ties the whole look together. Whether you prefer a classic Christmas style, or something more modern and minimalist, your tree is the perfect focal point for setting the tone for your whole festive look. Choose one of our stylish themes to get started…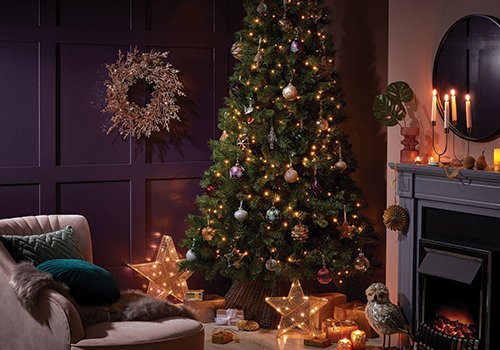 Deco Luxe
Fall in love with our luxurious look this year, inspired by the classic colours of Christmas past; red, gold and, of course, green. Paired with vintage decorations and contemporary touches of silver and sequins, it's nostalgic charm with a modern twist – all paired together on your tree to capture a decadently different theme.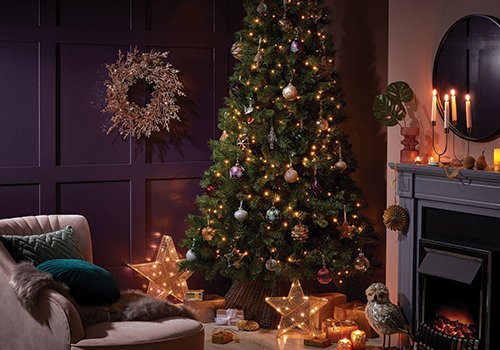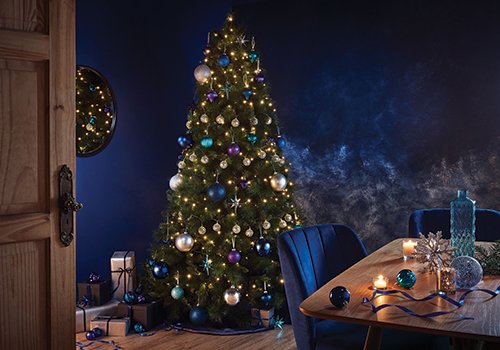 Opulent Treasure
Dive into your Christmas tree's perfect look this year with the dazzling deep-sea inspiration of our Opulent Treasure theme. Just like the ocean's treasures, it's all about captivating colours, from sapphire blue lights to teal tones, deep purples and sparkling silver decorations. For the perfect finishing touch, give them some added shimmer with white cluster wire lights too.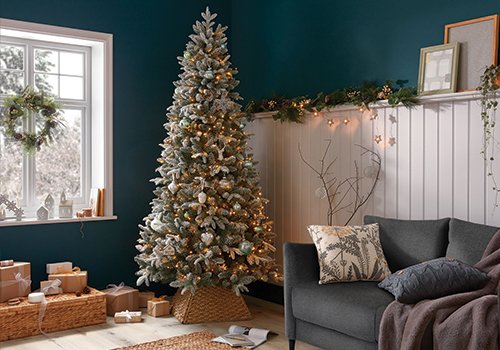 Homeland Flora
You've already brought a little of the outdoors inside with your Christmas tree, so why not fully embrace the beauty of nature with our timeless Homeland Flora theme too? Combining organic decoration materials like wood, glass and ceramic with calming natural shades of greens and blues, it's the perfect way to enjoy a more homemade Christmas this year.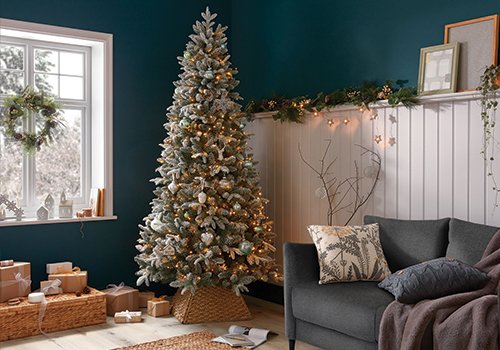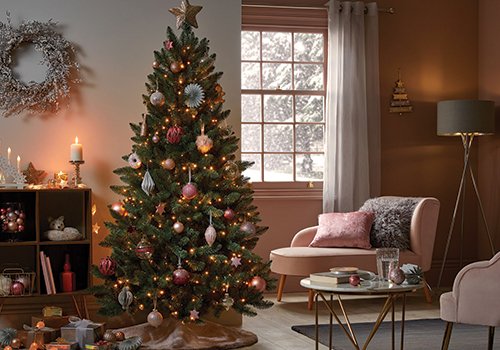 Pink Blush
Who says style can't be simple? Give your tree a warm and welcoming look this festive season with our sparkling Pink Blush trend – which blends effortlessly pretty pink tones with your tree's beautiful emerald shade. For added sparkle, choose ornaments with a little glitter – from stars and tinsel to crackled glaze. It'll lend you room a sense of stylish serenity in no time.
Setting up your tree
Before you start decorating, it's important that you make adjustments to your tree to help show off your decorations in the best light. How you get it looking festive depends on whether you have a real or artificial tree, although there are also a few simple tips for both.
The key to any well-dressed tree is uniformity, meaning you want it to be as stunningly symmetrical and consistent as possible.
If you're adding berries or pine cones as accessories, keep them on top of the branches for the most natural trend-matching look.
Add lights to your tree from the top down, and decorations from the bottom up.
Think about your tree's placement before you start, so you're not blocking off parts of the room, or creating a trip hazard with wires trailing on the floor from your tree to the plug socket.
Artificial trees
Artificial trees come in three types: hinged, hook-in or wrapped.
Most artificial trees can be adjusted by hand, so shape each branch as identically as you can for the most authentically festive feel.
If you're wondering how to make your Christmas tree look full, the secret is using your backing branches and wing branches as extra decoration. Bend each of the tips up from the branch in a 'V' shape for maximum volume – also known as "fluffing your tree".
Prevent any gaps between your tree sections by making sure they blend together.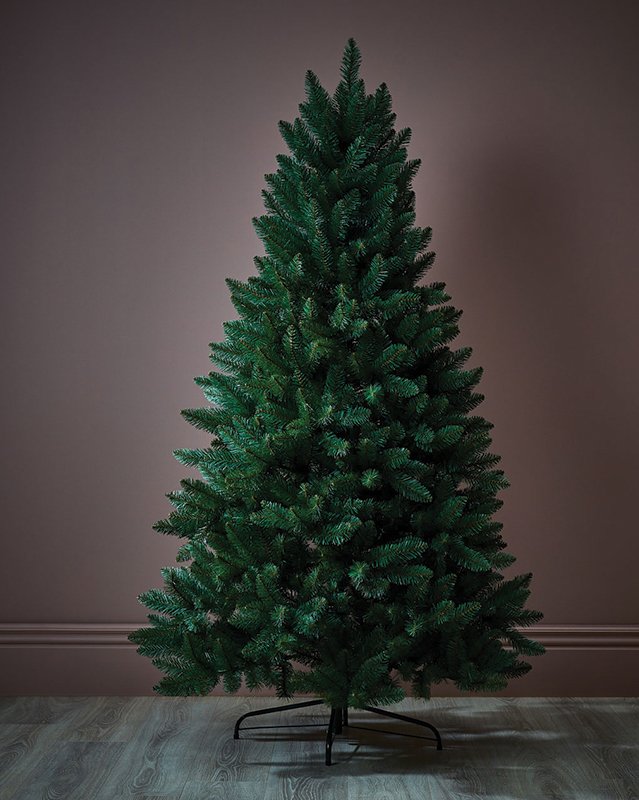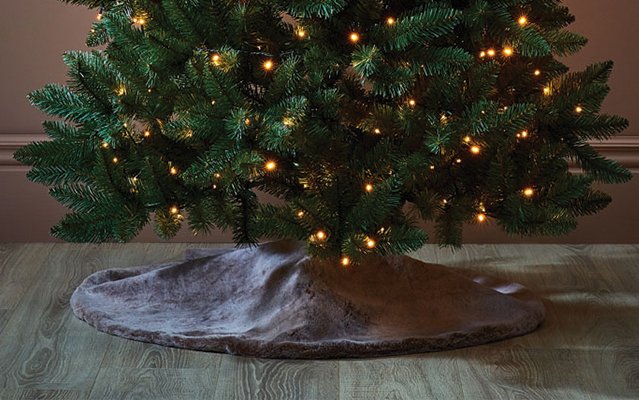 Tree stands & skirts
Whether your tree is real or artificial, a sturdy stand is the best way to make sure it stays straight and upright all Christmas long. And if you want to make sure the base of your tree fits in with your decoration scheme – we've got the answer for that too, a tree skirt.
From fabric to printed or wicker versions, a tree skirt covers the base of your tree with a fashionable or festive design, ready to enhance the rest of your room's décor with a sense of stylish Christmas cheer.
Decorating your tree
To help you round off 2020 with the best looking, best decorated and most on-trend Christmas tree, we've broken down everything you need to know.
For the best effect, we recommend around 100 decorations for a four-foot tree and 150 decorations for a six-foot tree, with a little wiggle room depending on decoration size and how full you want your tree to look.