Difficulty: Medium
These tasks may be tricky so will suit you if you're experienced in DIY, or simply love a challenge.
Before you get started on any of our 'how to' guides, please take a moment to read through our DIY safety tips.
What You'll Need:
Crow bar
Self levelling compound
Step 1: Preparation
It's best to have the chimney professionally cleaned if you're opening it up for a new fire or if you're removing an old fireplace.
Roll back the carpet. Use dustsheets to cover furniture that has to stay in the room.
Fire surrounds can be heavy so you may want help lowering yours to the floor.
Wear a face mask, safety goggles and gloves if you need to use a chisel and hammer to remove the fire surround.
Step 2: Removing the old fire surround
If the fire surround is screwed to the wall through metal lugs buried in the plaster, chip away an inch or so of plaster all around the edge with a cold chisel and club hammer. Remove the screws when you find them.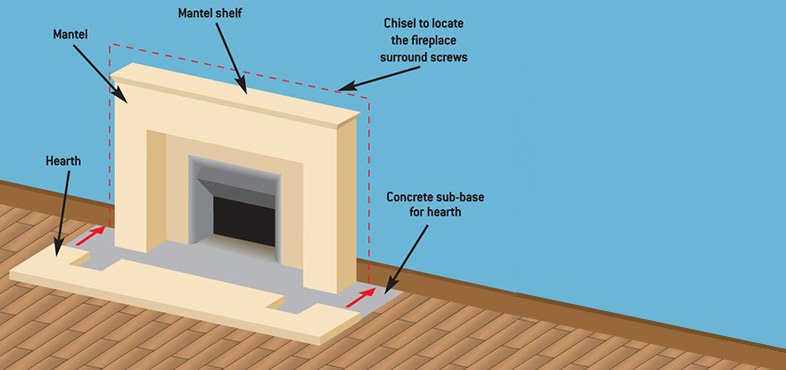 A wooden surround might be screwed to wood battens. Find the screws – they'll be hidden behind wood plugs, filler or paint. Then unscrew the surround.
A tiled fire surround will have a concrete backing fixed to the wall through lugs. Chip away at the wall plaster until you find the screws and remove them.
For fire surrounds made of pieces of stone or bricks, chip away the mortar to remove them one at a time. Start with the top course of bricks or stones. Sometimes there could be metal wall ties linking some mortar courses to the wall behind. Chip these out of the wall.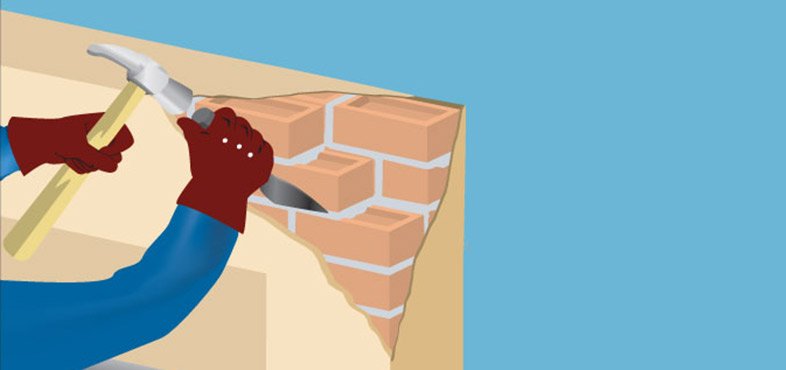 Helpful hint…
Filling and sealing the gap between your new fire surround and the brickwork behind is really important. Always follow the manufacturer's instructions. If you're unsure, talk to an expert.
Step 3: Removing a fireback and tidying up
Once you've taken out the fireplace surround, you might find there's a fireback. This will be in two sections. Use a bolster chisel and club hammer to remove the top half first, then the lower.
Remove any rubble. Now you have a rectangular brick opening that should be ready for your new gas or electric fire, the hearth and fireplace surround.
Take a look at the condition of the brickwork in the opening: you may want to leave it as it is or cover it over with a new facing.
If you're not going to use the existing fireplace, break it up in situ. Cover it with old blankets to stop debris flying around. Always wear safety goggles, a dust mask and heavy gloves.
Step 4: Do you need a flue?
You don't need a flue for an electric fire.
But a gas fire needs a brick chimney, precast flue or a prefabricated flue.
If there's no existing flue, and the fire is going on an outside wall, you can install a balanced-flue gas fire contained behind glass or a rear fan-flued gas fire that's open-fronted.
Be aware…
The position of flue outlets cannot be assumed to be suitable. For safety reasons, you must talk to a registered installer about the specific requirements of your gas appliance. Building Regulations will also need to be considered here.
Step 5: Removing the old hearth and preparing a sub-base
To remove the hearth, chisel away around the underside until you can get a crowbar underneath it. Then lever upwards to free the hearth.
If there's a layer of concrete under the old hearth, leave it intact to form the sub-base (also called a constructional hearth) for a new hearth or floor covering (refer to image in step 2).
The concrete sub-base needs to be smooth and level. If necessary, use a self-levelling compound. Pour it on to the concrete, smooth with a trowel and leave to dry.
Step 6: Laying the new hearth
Dry lay the new hearth on the concrete sub-base in front of the fire opening and make sure it's central. Mark this position.
Check with a spirit level that it's horizontal. If necessary, use packing pieces of wood to make it level.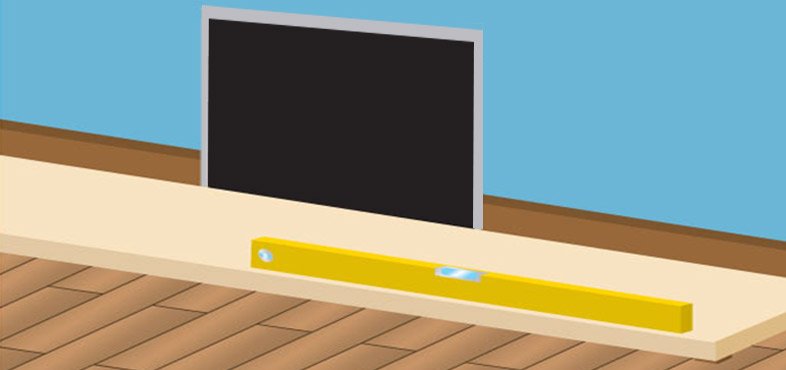 Mix a mortar. Check the manufacturer's instructions but you should need about six parts sand to one part cement to one part lime.
Spread the mortar and lay down the hearth in position (leave the packing pieces in place if you needed any). Check the hearth is level once again.
Step 7: Installing the back panel
The back panel usually comes attached to a chipboard frame to protect it in transit. Remove the frame. Place the back panel centrally on the hearth and screw it to the wall with the fixings supplied.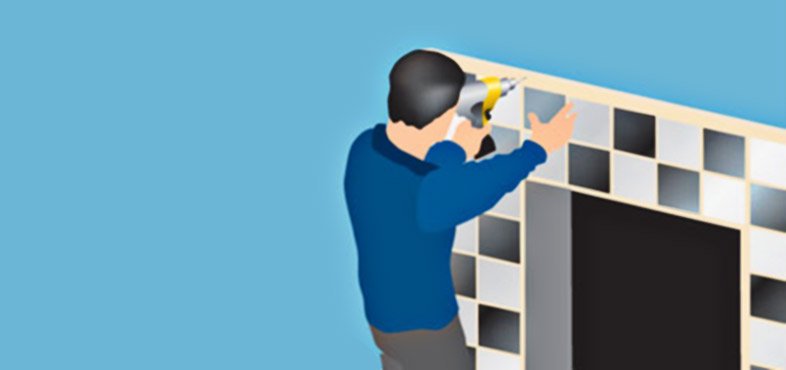 A marble back panel can't be fixed to the wall on a permanent basis. Instead, stand it vertically against the wall and hold it in place by fixing the mantel.
Step 8: Installing the mantel and mantel shelf
Be aware…
You need an effective seal between the wall and the new fire surround. Always follow the manufacturer's instructions to get the right result.
If you've chosen a timber mantel, this will come in pieces and needs to be assembled.
To make sure the mantel (refer to image in step 1) is central around the fireback panel and the fireplace opening, draw guidelines on the wall using a spirit level.
Temporarily lift the assembled mantel into place so you can mark the screw positions. Mantels are usually fixed to the wall using keyhole angle plates and screws.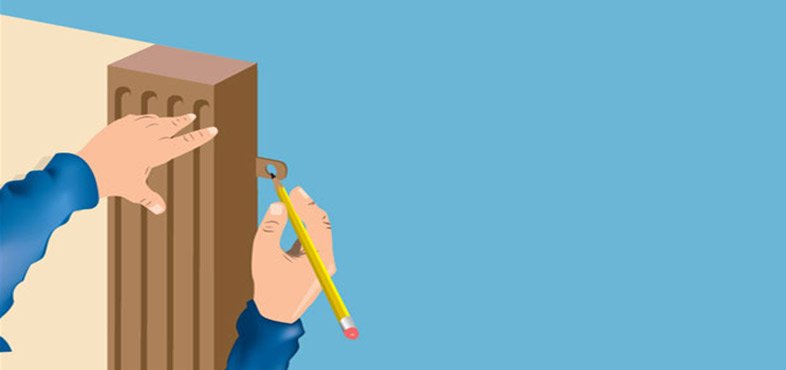 If your fire surround comes with a detachable mantel shelf (refer to image in step 1), fix it according to the manufacturer's instructions.
Step 9: Cleaning your fire surround
Below are some handy general tips on cleaning and maintaining your fire surround. But check the manufacturer's recommendations for advice specific to your surround.
Brick:
Use a stiff brush to remove dust and dirt. If there's severe marking, use a brick, stone and concrete cleaner. These are caustic so wear protective clothing and rubber gloves. Ensure the room is well ventilated.
Cast iron:
You can remove most dirt from cast iron fire surrounds with a general household cleaner diluted with hot water. For more stubborn areas, use methylated spirits and fine wire wool. Get rid of rust spots with an emery cloth. Restore the finish with a coat of heatproof matt black paint or black-lead graphite polish.
Ceramic tiles:
Wash ceramic fire surrounds with sugar soap or non-abrasive household cleaner diluted with hot water. Any loose tiles can be refixed with heat-resistant ceramic tile cement.
Marble:
Clean polished stone surfaces with soapy water. Dry with a chamois leather and use a good-quality wax polish to shine. Take care with marble surfaces as they can be easily damaged.
Sandstone and limestone:
You need to be extremely careful with limestone or sandstone fire surrounds. They pick up finger marks and absorb stains extremely easily, and are difficult to clean.
Slate and granite:
Use a stiff-bristle brush (not a wire brush) to remove deposits from unpolished surfaces, then wash with a liquid detergent in hot water. If all else fails, you can try a caustic cleaner but use it carefully.