With schools out for half term, it's time to think of ways to keep the kids entertained. If you're looking for some ideas that don't involve screen time, then we have just the solution –  painting with leaves.
Painting with leaves is a great activity that doesn't involve a lot of effort or materials – just some creativity and old clothes.
Before you start
Take care when using paints, especially with children. Try to paint in a well-ventilated room or outside, and always follow the paint manufacturer's instructions for the recommended drying time. If any paint gets in contact with anyone's eyes, rinse immediately with cold water.
Prep for painting
First, you need to find some dry leaves. Take the kids out for a walk to haunt for an assortment of larger leaves, as they are usually easier to work with. When they have enough, place the collected leaves under a heavy book to flatten them out before use.
Then, before getting any paint out, cover a work surface with newspaper to protect the area from paint splashes and get the kids to pop on some old clothes that can withstand a paint splatter or two.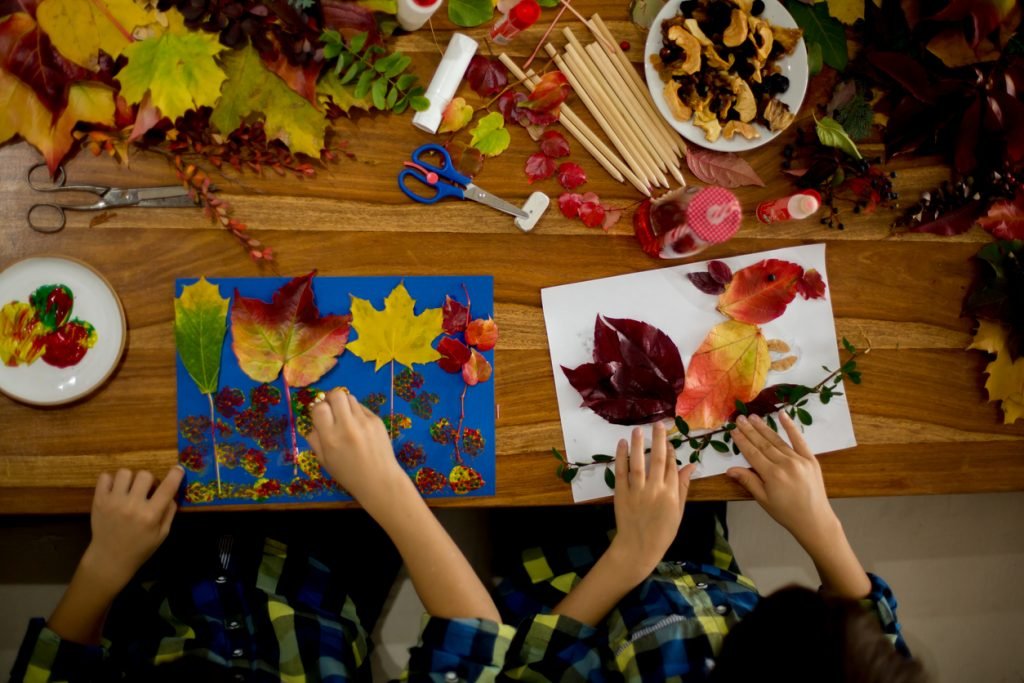 Printing technique
The easiest form of leaf painting is to use the leaves as a stamp to create a leaf print design. First, an adult will need to pour some different colour paints into a paint pallet or onto a paper plate.
Now, it's time for the fun part.
Get the kids to apply a generous amount of paint to the back of a leaf and press down onto whatever material they are using (some heavy card or blank canvas is perfect for this type of project).
Ensure they rub every part of the leaf to leave an impression. Use a different leaf each time with different colours. We suggest using acrylic paint for a stronger, bolder look or watercolour paints for a softer effect.
Leaf silhouette
Another way to paint with leaves is to create a leaf silhouette. Use double sided tape and stick some leaves onto a piece of paper in any design the kids like. Arm the kids with some watercolour paint and a sponge to dab paint all over the paper, being as messy as they like. Once everything is dry, remove the leaves to reveal a great abstract silhouette piece.
Painting on leaves
Alternatively, rather than using the leaves as a painting tool, the kids could paint onto the leaves themselves – using a small paintbrush to paint any designs they want to onto the leaves. Spots or stripes are a great starting point.
Leave them somewhere to dry and then display your kids latest artwork in a nice photo frame.
If you need help with hanging a photo frame, check out this guide.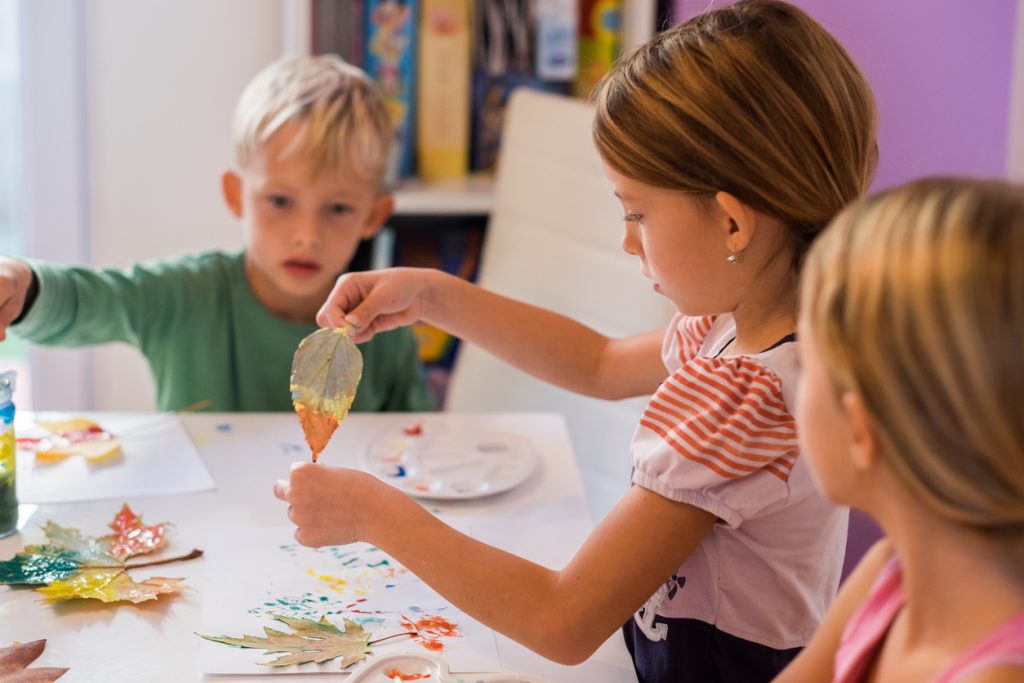 Spray paint
The kids could also spray paint some leaves – but only with your supervision.
Lay their leaves outside or in a well-ventilated area, with the surrounding surfaces covered. Go first to show the kids how to use the spray can safely. Make sure everyone pops on a dust mask and some latex gloves for spray painting.
Looking for a present idea? Gold and silver spray painted branches look great displayed in a vase when the paint is dry.