If your home is feeling a bit cluttered and uncared for then we've got 10 ideas to help you keep it clean and clear. With clever and attractive storage solutions, fresh and fabulous flooring and tricks for letting in the light you home will feel brighter in no time.
1. Clean every nook and cranny
Tackle any forgotten spaces around your home that are in need of a good dusting. To make your rooms sparkle again, pull on a pair of rubber gloves and set to work with an all-purpose spray and a duster. It's also worth popping soft furnishings, such as throws and pillows, into the washing machine to give them a thorough clean. Just make sure you check the care labels first.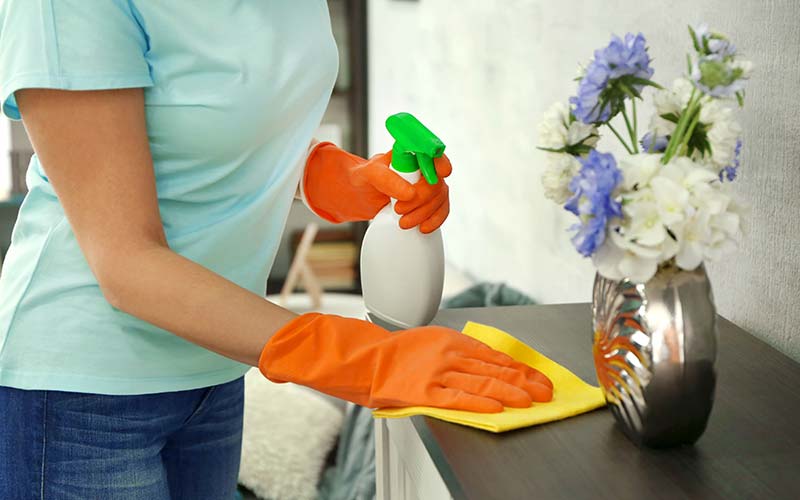 2. Declutter every room
Clearing out your clutter makes you feel organised and creates more space, so start by sorting through your belongings to see what you want to keep and what can be given away or recycled. Then it's time to think about re-planning your storage for what you have left. If you're looking for stylish home storage solutions, we have lots of ideas to choose from.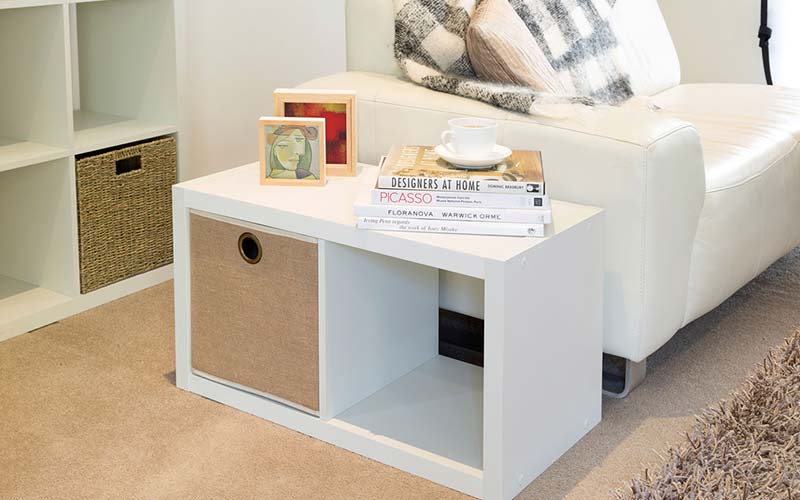 Products featured: Clever Cube Storage and Clever Cube Inserts.
3. Get the light just right with beautiful blinds and gleaming windows
Cleaning your windows has two great benefits, not only will you be able to see out of them more clearly, but the sun will also be able to shine in to brighten up your rooms. To manage this light as the days get longer and brighter you could try some blackout blinds which will enable you to choose how much sunlight you want to come in, and can even help darken bedrooms for a better night's sleep.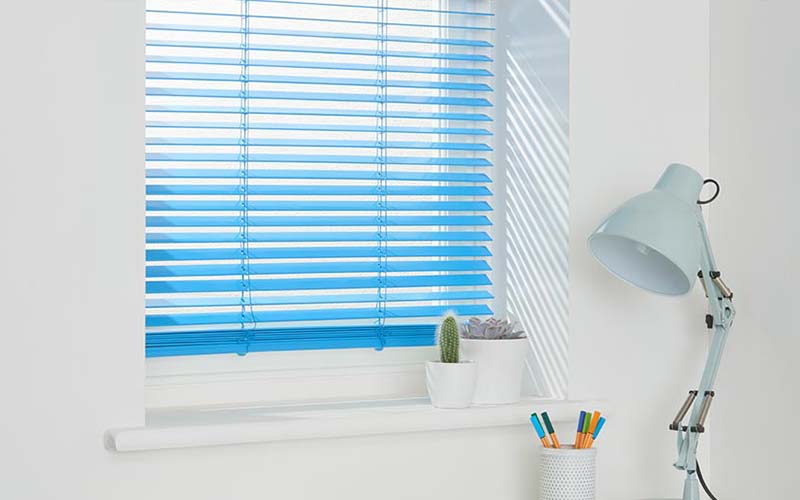 4. House plants that reduce humidity
Bring the outdoors in and cut down the risk of damp patches and mould with humidity reducing plants. Get tropical with eye-catching Epiphytes or add greenery to any room with a Xerophyte.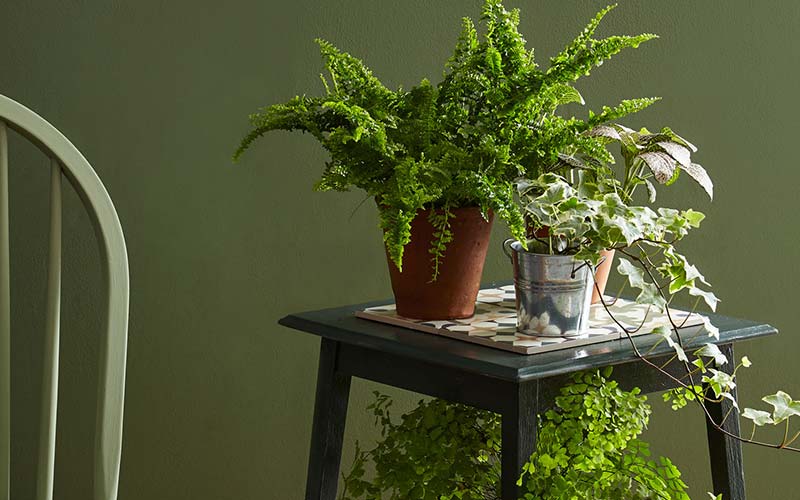 5. Hide away your clutter with sliding wardrobes
If you want a streamlined, storage solution to hide any unsightly stuff or simply to create more storage space. You could install a wardrobe with sliding doors. As the doors slide they're great in small spaces, design and size can be customised to suit your home and style.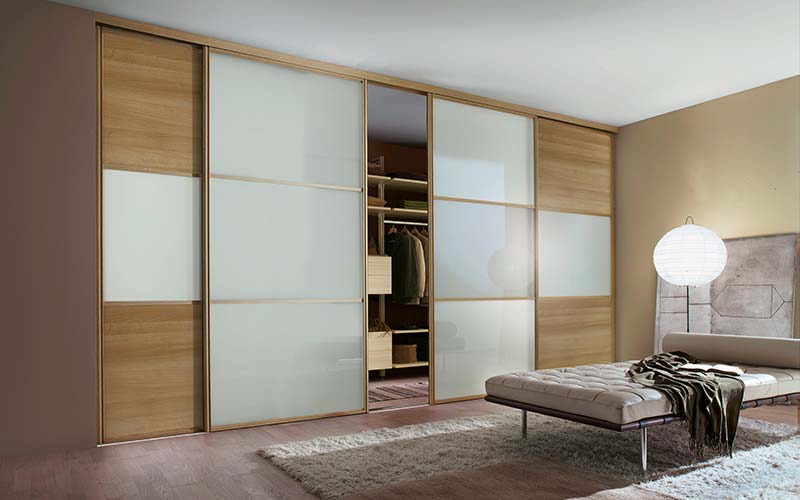 Products featured: Linear Windsor Oak Panel and Cream Glass Sliding Door and Linear Windsor Oak Frame Soft White Glass Sliding Door.
6. Love your lighting: task lights to brighten your home
Shed a little more light on your day-to-day jobs with the perfect task lighting. Read late into the night with a bedside lamp, illuminate your bathroom mirror or help your little ones get a good night's sleep with a nightlight.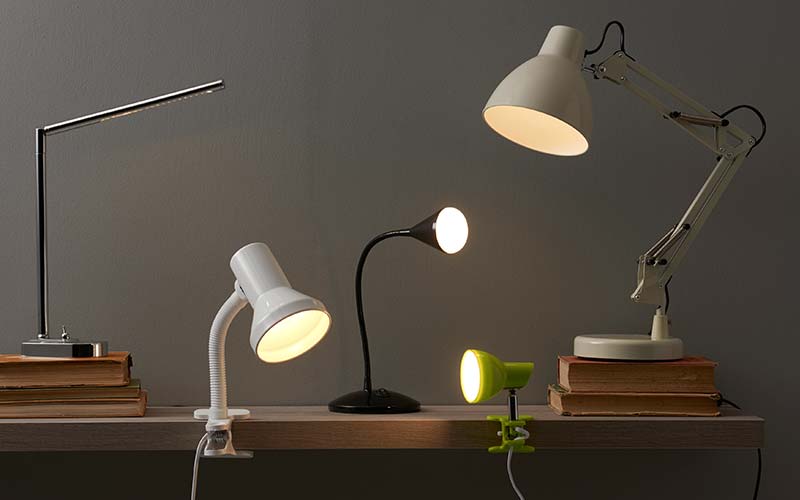 7. Show off what matters with these copper pipe shelves
Create a unique storage feature in your home by making your own copper pipe shelves. This stripped-back, on-trend style is a great way to showcase your DIY skills and create some attractive storage.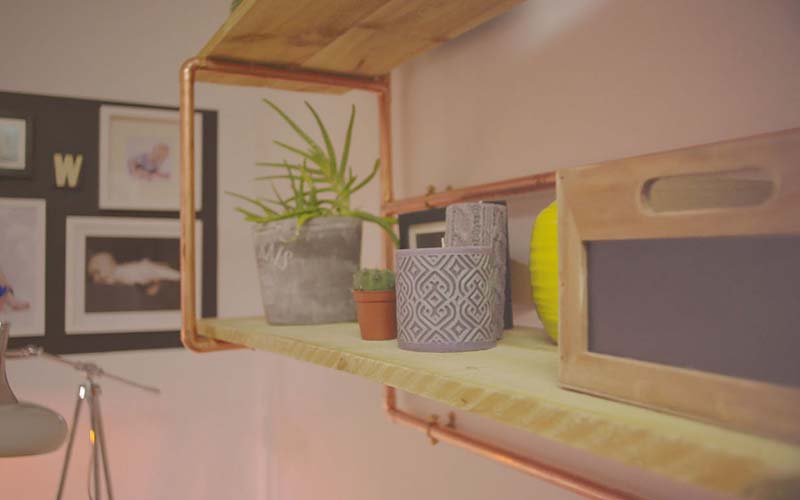 Read our guide on how to create your own copper pipe shelving.
8. Flawless flooring
Go minimalist with bare wooden styles or embellish your floors with an easy-to-clean statement rug. From bedrooms to bathrooms, laminate flooring can transform a stuffy, dusty room into a bright, airy space.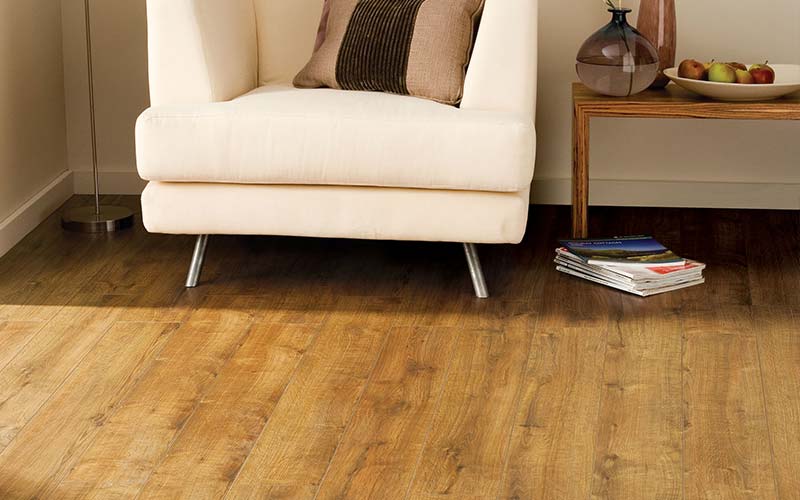 Products featured: Laminae Dalby Oak Laminate Flooring
9. Refresh your bathroom
Don't forget your bathroom. A bright new shade of paint might be just what you need to refresh your bathroom and bring it bang up-to-date.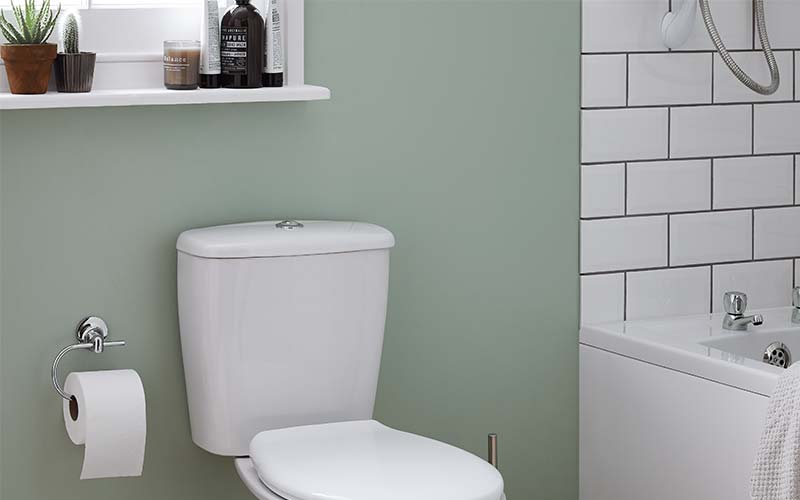 Products featured: Home of Colour Kitchen and Bathroom Sage Emulsion Paint and Metro White Wall Tiles
10. Organise your home beautifully
If you have lots of photos displayed randomly throughout your home and cluttering up your surfaces, you can create order from chaos with a picture wall. Simply pick your favourite pictures, choose frames and mounts that work well with the images and look good together. Next, place your framed photos on the ground to find a layout you're happy with before hanging them on the wall for an attractive focal point.