There are many ways that you can transform your garden and give it an instant freshen up. But it can sometimes be hard to think of good design ideas when you're not a garden professional – and even harder if you don't have the budget to ask one.
That's where we come in. There are lots of simple and quick DIY garden projects you can tackle that will spruce up your space. And if you're not sure where to start, take a look though this inspirational guide of design ideas to transform your garden.
Be safe and smart
Always be careful when undertaking any form of gardening DIY project. If you find yourself using any power tools or new pieces of equipment or furniture, please always read the instruction manuals and advice attached. You can also read our DIY Safety Tips guide.
If you are unsure about anything, please reach out to a certified expert.
Tropical garden
To create an exotic, vacation-like environment you could consider creating a tropical ambiance with some simple tips and tricks.
Contrasting soft and hard materials together is a great way to do this – think about painting your fences a darker colour or putting up some bamboo screens.
Ferns, palm trees and ornamental grasses are all good types of vegetation to create a tropical environment. While mixing different leaf types together and adding bright flowers will also help to create vibrancy.
Mirrors & Lighting
If you have a dark, gloomy corner you can easily transform the space by adding a large weatherproof mirror. It will help to reflect the light into different spaces, therefore creating a brighter and more spacious feel. Having a mirror will also create a focal point and create interest within the space.
Additionally, lighting can make the biggest difference to your garden. Solar lights are particularly great as they automatically illuminate at dusk and do not require mains wiring. You could also hang some outdoor lanterns to create a magical atmosphere with soft pools of light.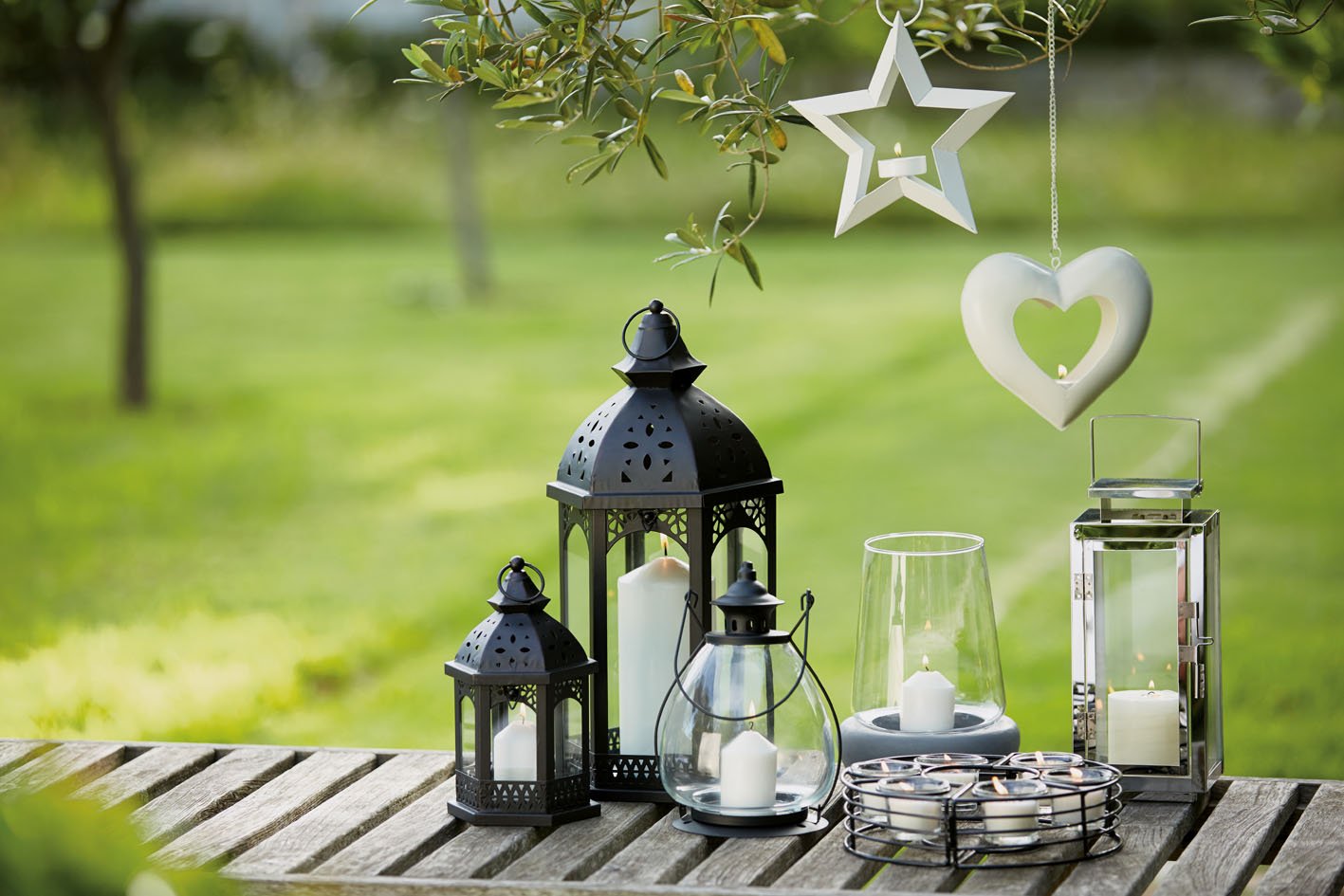 Outdoor living room
Turn your decking/paving area into an outside living room. First, use a pressure washer to give your decking or paving a thorough clean – you can find out how to do this here.
To create a really relaxing and homely space, invest in an outdoor sofa and achieve maximum comfort by adding some outdoor decorations. To provide warmth you may also want to think about adding a fire pit.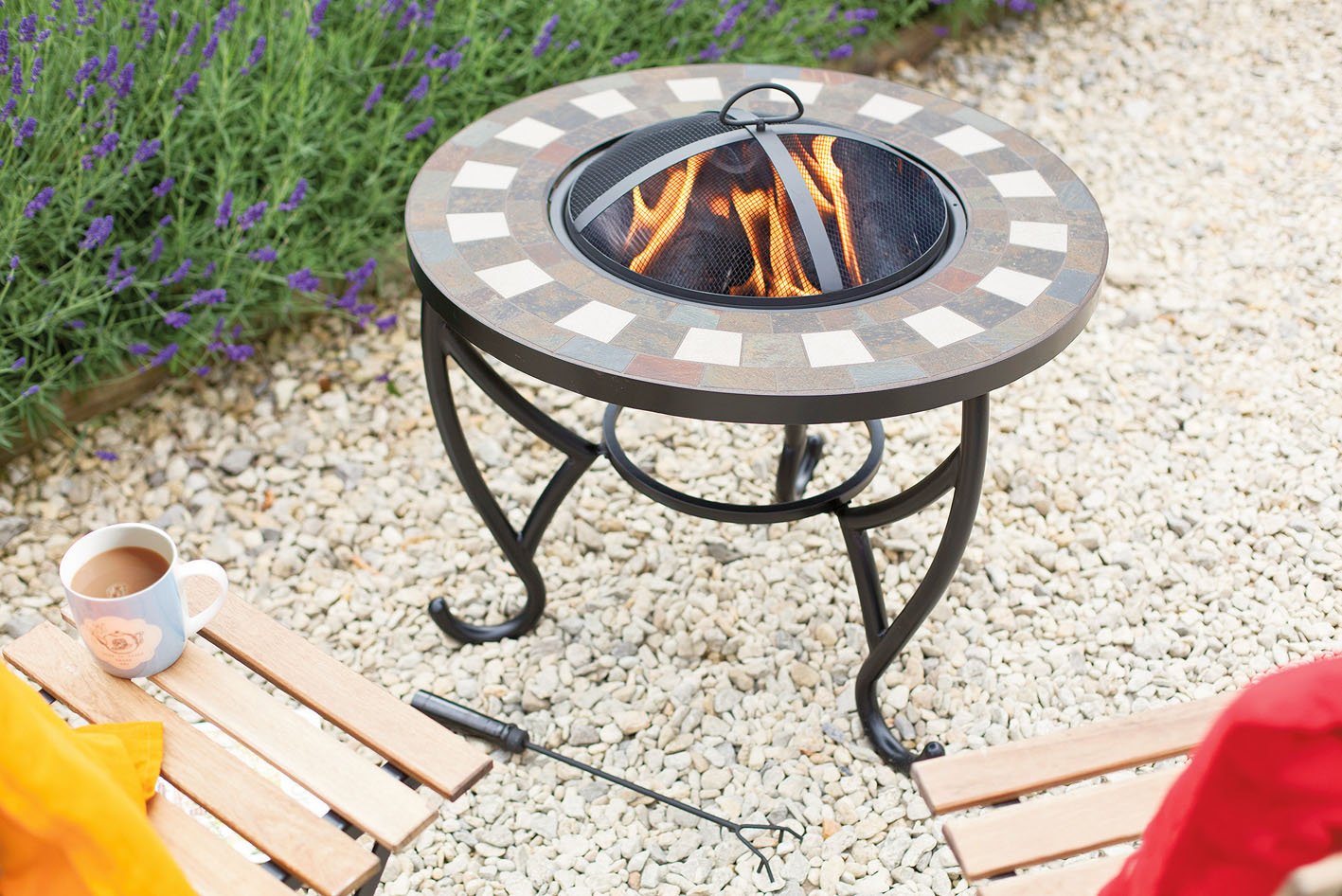 White & bright
A big current trend for garden design ideas is to create a white garden space. One way to do this is by adding a lot of white plants to one area – if potting, you could mix in some beige or silver pots to create interest.
And if you already have some old garden furniture that just needs a refresh, you could spruce it up with a lick of white exterior furniture paint. Do this on a dry day so you can paint outside in a well-ventilated space.
Paving
Paving is another great way to transform your garden. The colour, style and arrangement of your paving can provide a really strong design direction for the whole garden space.
Grey or white stones look best with purple and white blooms while, black and silver paving looks incredible with stronger, brighter colours. While reds, yellows and golden-toned paving tends to work best with flowers that have muted, soft tones such as pinks and lavenders.
It's a really nice idea to create a flow of movement between your interior and exterior space, which you can do so by ensuring your paving is the same level as your indoor flooring.
If you want to give laying your own paving a go, check it out here.