Drenched in decorations, twinkling with lights and a magical scent of pine. There really is nothing like having a real Christmas tree in your home. And with these simple care tips, you can keep it fresh and healthy all December long.
Find the perfect place
Prepare your tree
Maintain your tree
1. Find the perfect place
With all the time and effort that goes into decorating your tree, you're clearly going to want to make sure everyone can see it. So, choose a room that your family, friends and guests will spend plenty of time in – or even one with a window if you want passers-by to admire it too!
Once it arrives, clear a space close to a power socket so you can get the lights on easily. Try and steer clear of radiators or other heat sources too, otherwise the needles will start to fall off much quicker.
Top Tip: We recommend covering the floor under your tree. That way, it'll be protected against anything that falls off – from needles to sap and excess water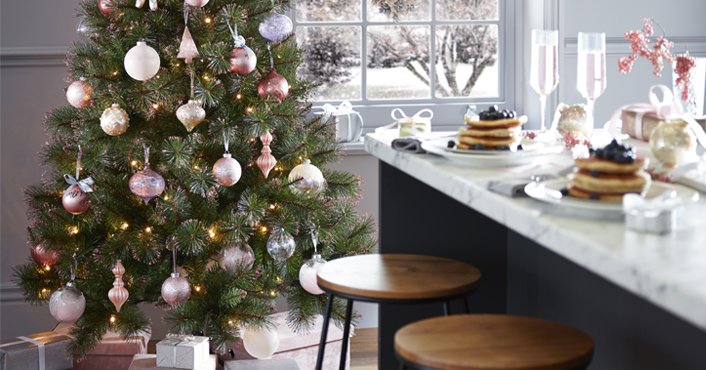 2. Preparing your tree
Picked the perfect spot? Now it's time to get it ready for its new home.
Once it's in the door, saw half an inch off the bottom of the tree trunk. Just like cut flowers, this will allow the tree to soak up more water and stay healthy for longer. Then pop your tree in a stand – ideally one that holds water – and make sure it's properly secured so it won't topple over.
Safe and steady? It's time to take the tree's netting off and trim any obvious dead branches. Just make sure it is upright first, otherwise it's a pain to adjust.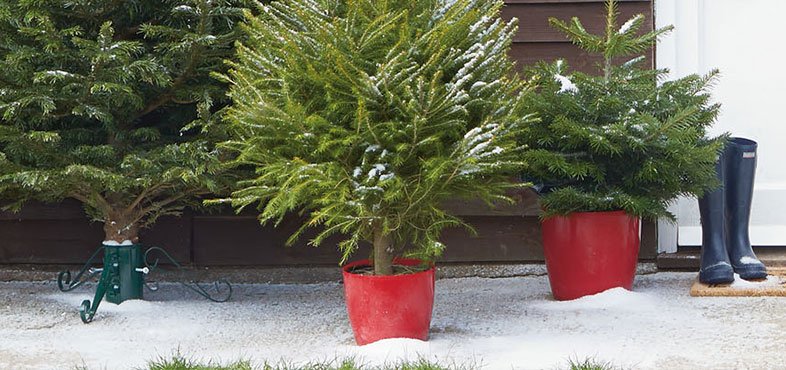 3. Maintain your tree
Your average healthy Christmas tree will drink up to a gallon of water every day, so it's important to water it often. Topping it up daily means less needles everywhere – just make sure you turn off any nearby plugs first!
Top Tip: If you do get a few needles dropping, we recommend sweeping them up, as they tend to block up vacuum cleaners.
Enjoying your tree? Christmas doesn't have to be the end – get even more value by planting it in your garden and watch it flourish all year round. Follow our guide to discover how.