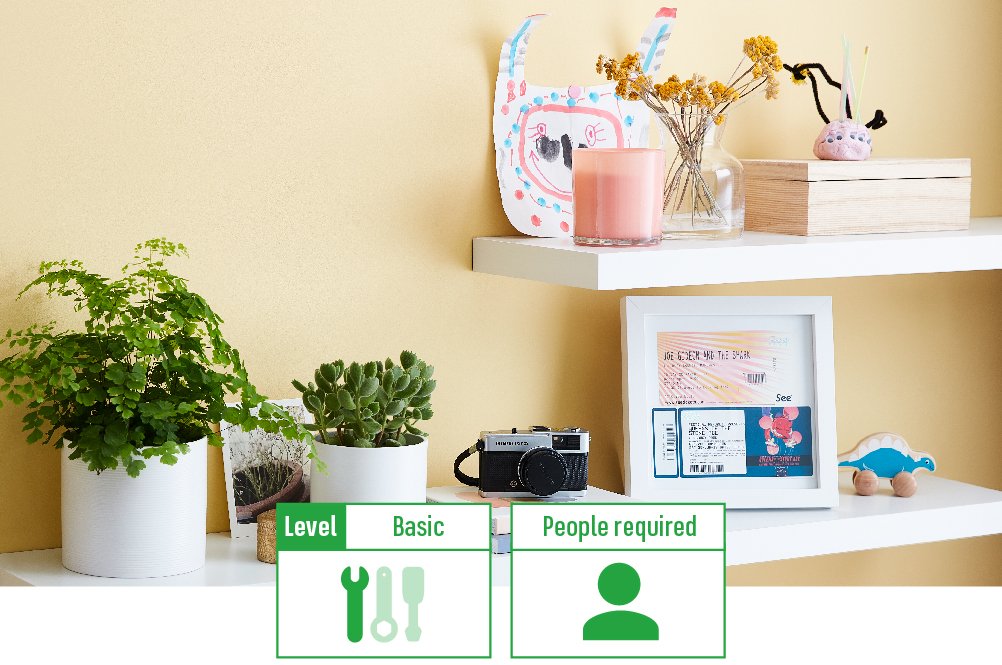 Styling shelves used to be a considerably straightforward task, with the focus being on photographs, books and the odd candle or two. But now, they're becoming works of art.
Themed by colours, shapes and a multitude of differently sized ornaments, they are fast becoming an easy way to show off your creative flair and create a talking point with your guests.
Knowing where to start can be daunting, but with our easy-to-follow styling guide and instructions, you'll know how to style your shelves like a home blogger in no time.
Start with a blank canvas
Remove everything – including the things you plan to reuse in your new setup.
Decide on a colour scheme
Don't worry, this doesn't mean you have to stick to just one 'bold' colour. As a rule of thumb, three to four colours are plenty – one main colour and the other two or three to complement. You can then add to your shelving as you go along, collecting new items or, you may have them ready to go.
Gather your items
These can be anything from:
Books
Letter initials
Picture frames /artwork
Lanterns
Small decorative items
Have a good look around your home – those pieces of 'clutter' might just come in handy.
Start with your flat items
These are any items that can lean against the back of your shelves to create a background. For example – your photo frames, pieces of artwork, mirrors, letters and monograms. For added depth, mix height, shapes and sizes. And don't be afraid to layer smaller frames over larger ones.
Move onto your tall items
Placing things like your tall candles/candle sticks, lanterns and vases towards the edge can help to frame the shelves. This doesn't mean that you'll end up with a row of long items running down one side, feel free to change from left to right. Plus, don't be afraid to adjust your flat items to make it all come together.
Top tip: If you have some items that are neither tall nor small, use some coasters or mini cake stands to add height.
Fill in the gaps
Now it's time to take your smaller decorative items and place them where you see fit. This usually involves some trial and error. But one thing to keep in mind is, the eye tends to be drawn to odd numbers so try keep objects in groups of 3, 5 or 7.
And there you have it. Your perfectly styled shelves.
If you're ready to give it a go yourself, have a look at our decorative ornaments for some more inspiration.
That's your guide on How to Style your Shelves Like a Home Blogger complete.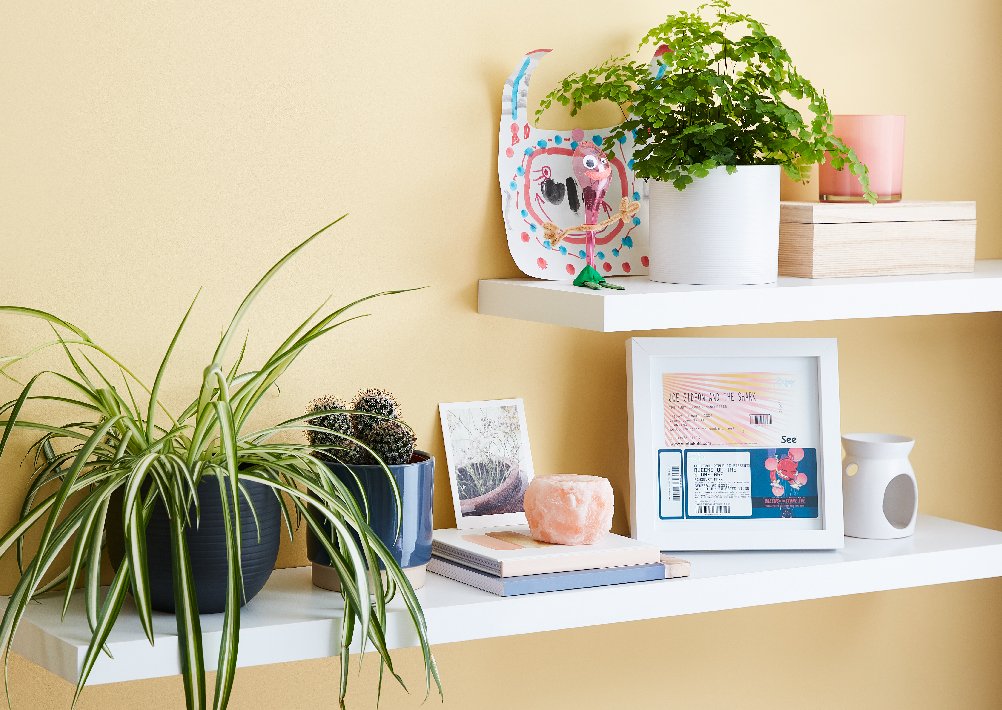 Don't forget to upload an image of your newly styled shelves to social media and tag us @Homebase_uk 
Find your perfect product