Looking to liven up your outdoor entertainment? No matter the occasion, making your own DIY giant Jenga game is a great solution to sprucing up your garden games selection.
Giant Jenga is perfect for people of any age and any number of players, so adding a homemade twist to this iconic game means fun for everyone.
To get you going, we've put together this step-by-step guide with everything you'll need to know on how to make an outdoor Jenga set.
Let's start with what you'll need.
Materials:
Tools:
Mark out your Jenga pieces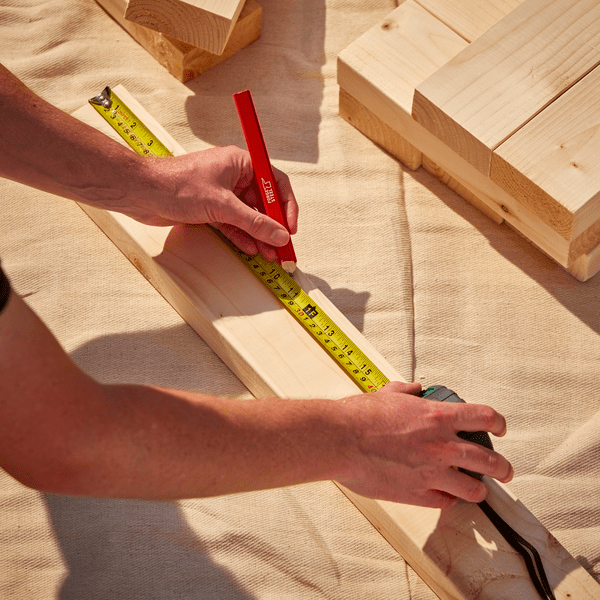 First, you'll need to mark out your giant Jenga pieces. To play the game traditionally, you'll need 54 blocks that are all the same size.
The measurements are up to you and how big you want to go. However, the size of each bar needs to be three times longer than its width and its height equal to ½ of its width.
Top tip: For example: length (75mm), width (25mm) and height (12.5mm).
Cut and sand your Jenga pieces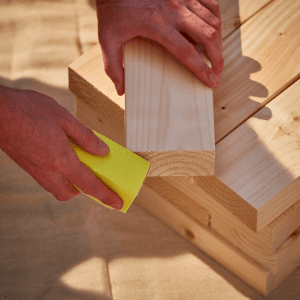 Once you've made your markings, use a Mitre saw to cut your blocks to their correct size. As each piece is identical in size, set up a scrap piece of wood as a stop block so you don't have to re-measure every piece.
After each piece has been cut, sand them all down – giving focus to the ends and sides to avoid splinters and scratches. Ensure to wear safety goggles.
Top tip: You might want a hand doing this if possible!
Time to paint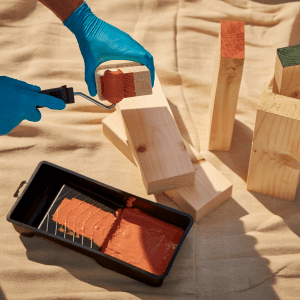 Now, it's time to paint your giant Jenga! We suggest only painting the ends of each block – to save time – and using about three different colours. This means you'll have 18 blocks to each colour overall. Wait until each piece is completely dry before moving onto a second coat.
As this giant Jenga set is designed for the outdoors, apply a clear wood preserver to protect against the elements.
Once dry, stack your pieces in rows of three (perpendicularly alternating the direction of stacking every layer) to make a total of 18 rows. Then, you're ready to play giant Jenga!
There you go!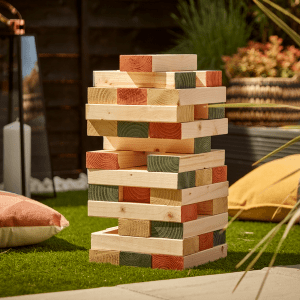 And that's how you make giant Jenga! For more inspiration, check out our Kids Garden Party Ideas.