During the Winter months, owning and operating a car comes with some additional challenges. As the colder weather brings frost and snow, there are a several precautions you should take to keep yourself and your family safe while out driving in your car. From how to stop your car windows from fogging up in Winter to how to drive in the snow, we've put together this essential Winter car check guide.
Before you set off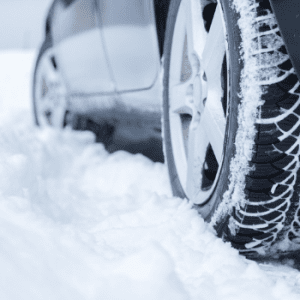 Be prepared for the possibility of your car getting stuck in the mud or snow during the Winter months.  The best way to prepare for this, is to keep a set of essential Winter items in the car.
Now you've got the goods, let's take you through how each of these products are great for helping you out of tricky car situations:
Heavy rainfall or snow in the Winter months can make it difficult for your car to keep a firm grip on the roads. Before you leave for any journey, make sure you check the tyre tread. You should have a minimum of 3mm tread depth remaining.
With the evenings getting darker earlier, make sure you've always got a flashlight handy in the boot of your car in case of emergencies.
A good view is key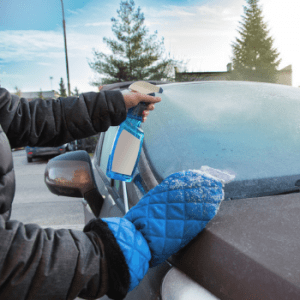 There's nothing worse than having to remove the ice on your car windows when it's freezing outside. However, de-icing your car is something you can't avoid – but we can help make it easier!
De-icing spray is great for speeding the process up. Simply apply it to the windscreen, side windows, rear window and wing mirrors.
If there is any stuck-on or larger pieces of ice on a car window, you're going to need something a little tougher – like an ice scraper.
If you're someone who isn't particularly a fan of the cold mornings, then consider trying out magnetic frost protectors for your windscreen. They'll help stop ice from gathering on the glass in the first place.
A cleaner car is a better car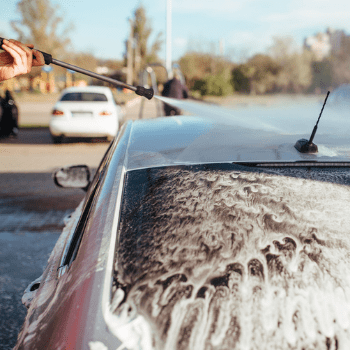 It's not always easy to do in the Winter months, but it's important to keep the exterior of your car clean all year round.
One of the quickest and most effective ways to remove the dirt from a car is with the help of a pressure washer. Apply the soapy cleaning liquid to the car with ease by using this cleaning liquid attachment.
Wondering how to stop car windows from fogging up in winter? If there are parts of your car that are proving exceedingly tricky, it may be because the windows have moisture marks or grime that needs removing. Giving them a thorough scrub with this Clearvue glass cleaner will sort it out in a heartbeat.
If your car hasn't been cleaned for a while, you may have to get a little more hands-on. To tackle this, use some ultra-wash and wax liquid and thoroughly scrub the area with a jumbo sponge. Finish by polishing your car with turtle wax and a triplewax polishing cloth to make it sparkle afterwards. Plus, it'll also make it more difficult for the dirt to stick to the car afterwards.
Always handy to have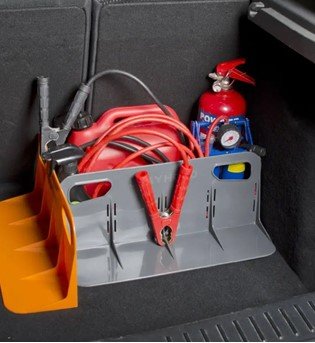 Whatever the weather, you should always make sure you've got a good supply of screenwash to help clear your front windscreen of dirt. You can get season specific solutions or types suited to all seasons.
t's also worth keeping a USB car charger and hi vis jacket handy,  just in case you ever have a breakdown in the dark and need to use your phone to call for assistance.
Don't worry about your Winter car care kit taking up space in your boot. Our Stayhold cargo holders are perfect for keeping your things in one place. They also have pockets for bottles too, so they're even helpful for shopping runs throughout the year.
Now you've got your Winter Car Checks in place, it's time to keep on top of cleaning your guttering from debris and leaves.