Whether it's a barbecue, picnic or summer party, entertaining al fresco is one of the best ways to enjoy your garden through the summer months.
Outdoor entertaining doesn't have to be elaborate. With a little thought and creative planning your outdoor space can be as comfortable and welcoming as those inside. And you don't need a huge garden; with a few simple additions, patios, rooftops and even balconies can all be transformed into stylish areas to share with family and friends.
The charm of outdoor entertaining is that it's naturally more relaxed, so you don't need to spend hours creating the perfect space. Combining the right garden furniture and accessories with a barbecue area and some carefully chosen plants can quickly and easily create the perfect outdoor entertainment space.
If you've got more time, installing a fire pit will create an ideal centrepiece or focal point and combined with comfortable seating and imaginative lighting, will transform your garden into a truly magical place and give your guests somewhere to relax long into the night.
So if your goal this summer is to spend time outdoors relaxing with friends and family, now is the time to get preparations underway.
Tips & tasks
Give garden furniture an instant lift by making your own table accessories. Use rosemary and lavender around the stems of glasses for a decorative and fragrant outdoor table.
Tidy up the garden by mowing and feeding the lawn and mulching the flower beds to cover up weeds. If you haven't got time to mow, use a strimmer to make sure the edges are tidy. It will give your garden a quick, neat look.
For evening socialising, plant some night-scented flowers such as Phlox, Honeysuckle or Jasmine to add wonderful aromatic fragrances to gatherings.
Don't forget to provide shade for those really hot days. Incorporate awnings or a garden parasol or, if you're thinking long-term, build a pergola and train climbers up it to create some dappled shade.
Create a herb wall close to the barbeque. It will create delicious aromas and is easily accessible for adding to your cooking or cocktails.
Make your guests comfortable by using different types of seating around the garden. Create an intimate space with a bistro table and chairs or a chill-out zone with loungers and they won't want to leave.
Lighting is essential if you want to create an inviting atmosphere in the evenings. Solar lights are a great look in the garden and an eco-friendly way to light up an outdoor space when the sun goes down. Don't forget about natural lighting either. Candles and lanterns will look beautiful dotted around the garden.
If you've got the luxury of time, think about circuits of electrical systems throughout your garden to allow you to uplight your trees or use deck light fittings and don't forget about electrical sockets for your music system!
Surprise guests as the sun goes down by using glow-in-the-dark paint to decorate a wall or fence. Or add decorative fence panels to create zones around the garden.
Use scatter cushions and rugs to bring the comfort of the home outside, as well as a vase of wild flowers on the table, while you enjoy the sunshine and good company.
If you have…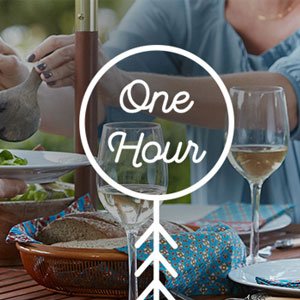 Install solar lighting or dress your garden with fairy lights
Plant ready-grown herbs for cocktails and salads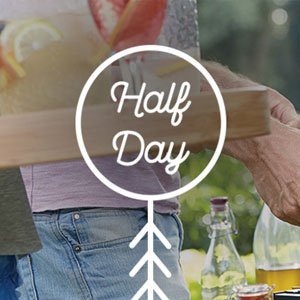 Make your own table accessories
Plant night-scented flowers in pots and borders
Clean and maintain your BBQ
Install some deck lights
Plant a container with bedding plants
Plant a container with herbs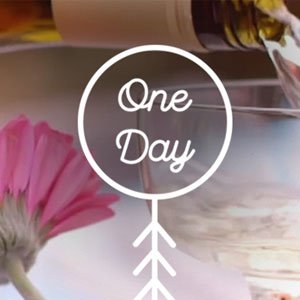 Create a chill zone with a fire pit and low seating
Build a pergola to provide shelter from the sun
Create the perfect patio or terrace
Style garden furniture and accessories for a garden party
Build a garden archway
Build a brick BBQ
Find your perfect product: