Unsure of things to do on Father's Day? Whether your father figure is a DIY connoisseur, an avid outdoorsman or a true foodie – there are plenty of creative Father's Day activities you can do to show your gratitude.
The best present you can give is your time. So, treat your dad to the gift of an experience this year by planning ahead and putting some thought into what Father's Day activities you can engage in together.
Make this Father's Day a special one by planning a day he won't forget!
Complete a project together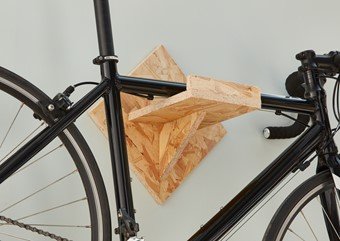 If he's into DIY, he's sure to appreciate nothing more than you spending time with him on Father's Day to complete a project together.
Building a new TV and Gaming Console stand could be a great activity for a dad who enjoys his gadgets. Or, a DIY Wall-Mounted Bike Rack would be useful for a father-figure who loves getting out and about on a bike ride every now and then.
Top tip: You could gift him with a new tool set to complete your DIY task together.
Have a BBQ party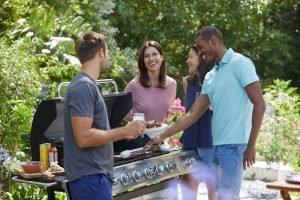 If your dad-figure is a bit of a social butterfly, why not surprise him with a BBQ as one of your Father's Day activities?
Plan with the help of our BBQ Party Checklist  and ensure you've got his favourite beverages and snacks stocked up. You could even gift him with a few new BBQ accessories, so, he can take the role of the al-fresco chef.
To allow the party to carry on even when the sun sets, prep your garden beforehand with our day to night garden ideas which includes helpful tips on lighting, heating and furniture. Just keep the noise down and be mindful of your neighbours.
Surprise him with storage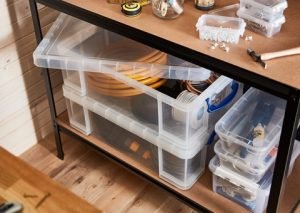 Dads can end up spending so much time doing things for everyone else that their own space can become a little neglected and cluttered. Show your father-figure how much you care by taking the time to sort out the garage, his tools or maybe his work-from-home desk.
Pack things away in storage containers or flat under bed storage boxes, and then give everything a freshen-up with these cleaning materials.
Top tip: It might not be the most glamorous job but this is one of those great Father's Day activities that will sure put a smile on their faces when they see all the effort you've put in!
Spend the day outside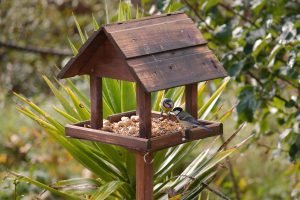 Lay out a blanket and some cushions in the garden and grab your binoculars for a peaceful bird-watching session. You could get him a new bird table and some wild bird food to attract wildlife visitors.
Or, if he's more in to planting, get him some of his favourite flower seeds or veggies so, you can produce some blooms together.
Maybe he prefers a good old pampering? Check out how to transform your garden into an outdoor spa to really blow him away.
Keep him safe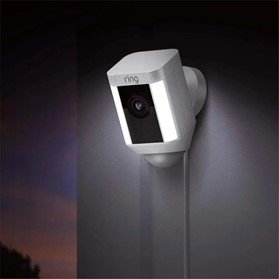 This is one of those great things to do on Father's Day, as it really does help loved ones feel safe and secure.
Your dad kept you safe growing up – so now it's your turn to do the same for him. Create a secure and smart home for him with Bluetooth enabled devices like thermostats, light bulbs, CCTV monitors and doorbells.
Not only will this give you peace of mind for when you're not at home, but it'll show your father-figure just how much you care. Plus, all this new tech is sure to excite any gadget-lover.
Top tip: If he's a real tech enthusiast, you could even get him colour changing lightbulbs that are voice activated.
Cook his favourite meal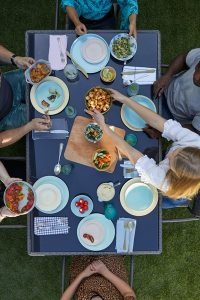 As the old saying goes, the quickest way to a man's heart is through his stomach. If all else fails, one of the nicest things to do on Father's Day is simply to whip up his favourite home-cooked meal.
Make sure you've got all the cookware needed, and then get creative with your table setting. Lay down table linen and get out your favourite dinner set and serve ware.
Don't forget dessert! You could bake him a cake or head out into the garden and roast some marshmallows over the firepit.
Top tip: If your dad enjoys a cocktail, try making a new recipe together for pre-dinner drinks. Just don't forget the cocktail shaker!
And there you have it! There are so many Father's Day activities that you can plan to make your dad-figure feel extra special. If you need some more gift ideas, check out our dedicated Gifts page here.