Thanks to our blooming wonderful collection of perennials, you can continue to make the most of your garden throughout those late Summer days, right through to Autumn.  
 To help you avoid the arrival of a dull and greying garden, we've put together a list of our favourite perennials for late Summer planting.   
Known for their long lifespan, perennials are great if you want to do some late Summer planting along your lawn's borders. As, when grouped together, they create a bright, colourful feature in your garden and have a big impact. 
Perennials each require different conditions and will help you to pick up some late summer gardening tips as you plant them. 
Cyclamen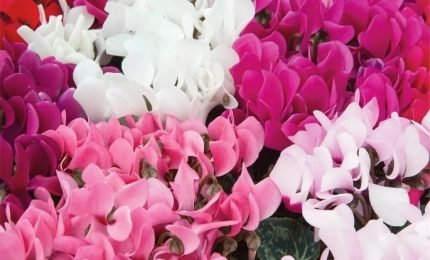 Flowering mostly in Autumn and Winter, Cyclamen thrives best under trees, on banks or in shady borders. 
One of our late Summer gardening tips is to not plant Cyclamen too deeply, otherwise they may not flower, and ensure the soil is moderately fertile and well-drained to avoid excess moisture.  
We love Cyclamen as a late Summer perennial, as it provides a glorious splash of colour when there is little else blooming.  
Aster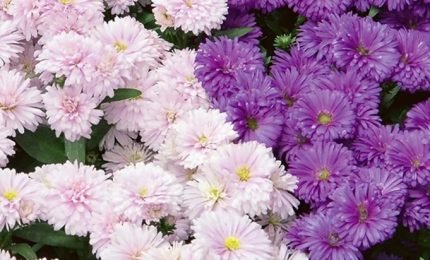 Providing beautiful vibrancy, Aster's are known for their durability and ability to bloom plenty of petals.  
With daisy-like flower heads, they range in colour from white to blue and even purple – making them a wonderful, bright addition to your late Summer garden.  
They do best in well-draining soil and need quite a bit of space for their roots to expand and flowers to grow.  
Calluna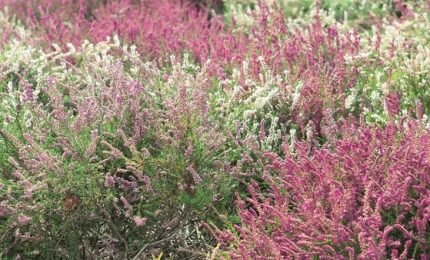 More commonly known as Heather, Calluna can be counted on to provide long-lasting flowers from July until November.  
They're great for encouraging wildlife, insects love the pollen from their beautiful late Summer blooms. With pink, white or purple flowers, Calluna also has a great variation in leaf colour and will change with the seasons. They thrive in light sandy soil, enriched with organic matter like mulch.  
And those are our favourite perennials for late Summer planting to keep your garden looking vibrant throughout the Autumn season. If you enjoyed our late Summer gardening tips, take a look at our planting advice here. Don't forget to share your late Summer garden with us on Instagram – @Homebase_UK.