A good quality wooden garden furniture set is a great investment, and with proper care and maintenance, it will last for years.
If yours is looking a little worse for wear, this guide will give you some useful tips on how to clean wooden garden furniture – and get it looking brand-new again.
All you need is some good old soapy water and elbow grease, but if you do have some wooden furniture treatments to hand, we'll show you how to use those too.
Before you begin, don't forget to wear protective gloves when applying any furniture treatments.
Let's start with what you'll need.
Materials:
Remove excess debris
If your wooden garden furniture hasn't been used in a while, take a stiff brush to it to remove bits of moss, dirt and cobwebs that have accumulated over time.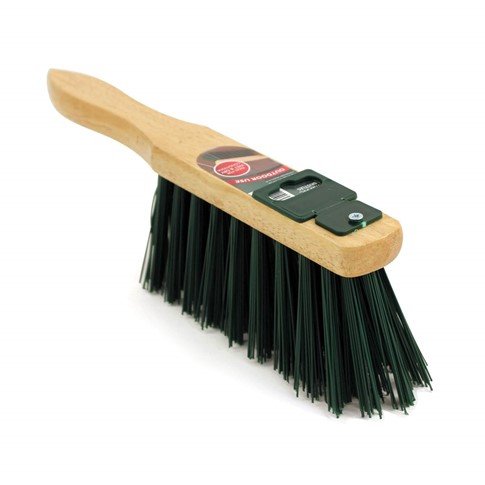 Top tip: If you notice the brush is marking the wood, change it for one with softer bristles.
Get sanding
With some sandpaper, or an orbital sander to save time, remove any rough edges on your wooden garden furniture set. Wear some safety goggles while you do this, to protect your eyes from fragments of wood.
Then, clean the wooden garden furniture using a hose or a sponge with warm, soapy water. Leave to dry in direct sunlight if possible.
Top tip: Avoid using a pressure washer for cleaning wooden furniture, as it can strip away some of the timber.
Restore colour
A Garden Furniture Restorer product is the best way to revive the original colour of your garden furniture.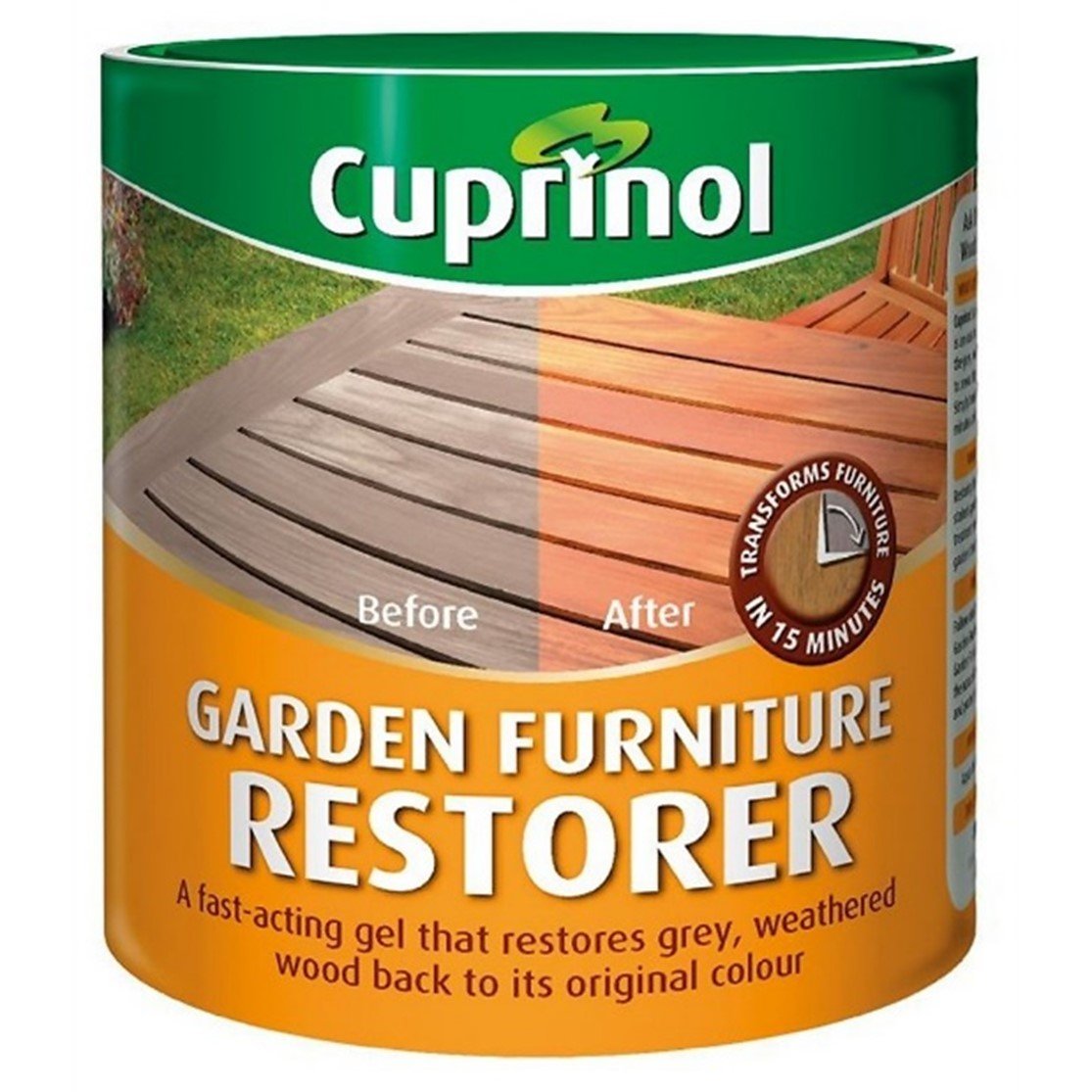 Simply work the gel into the wood with an abrasive pad and leave it for 15-20 minutes before washing off.
Top tip: Make sure you wear gloves and follow the instructions on the tub.
Garden furniture treatment
The best way to protect your wooden garden furniture is with a specialised furniture treatment.
Apply the treatment gently with an old rag, while following the grain of the wood. Feel free to add more than one coat but wait for the first layer to dry beforehand.
Maintenance
Finally, make sure you take the proper precautions to keep your wooden garden furniture in tip-top condition. To prevent mould and mildew build-up, store your furniture set somewhere that is dry and covered.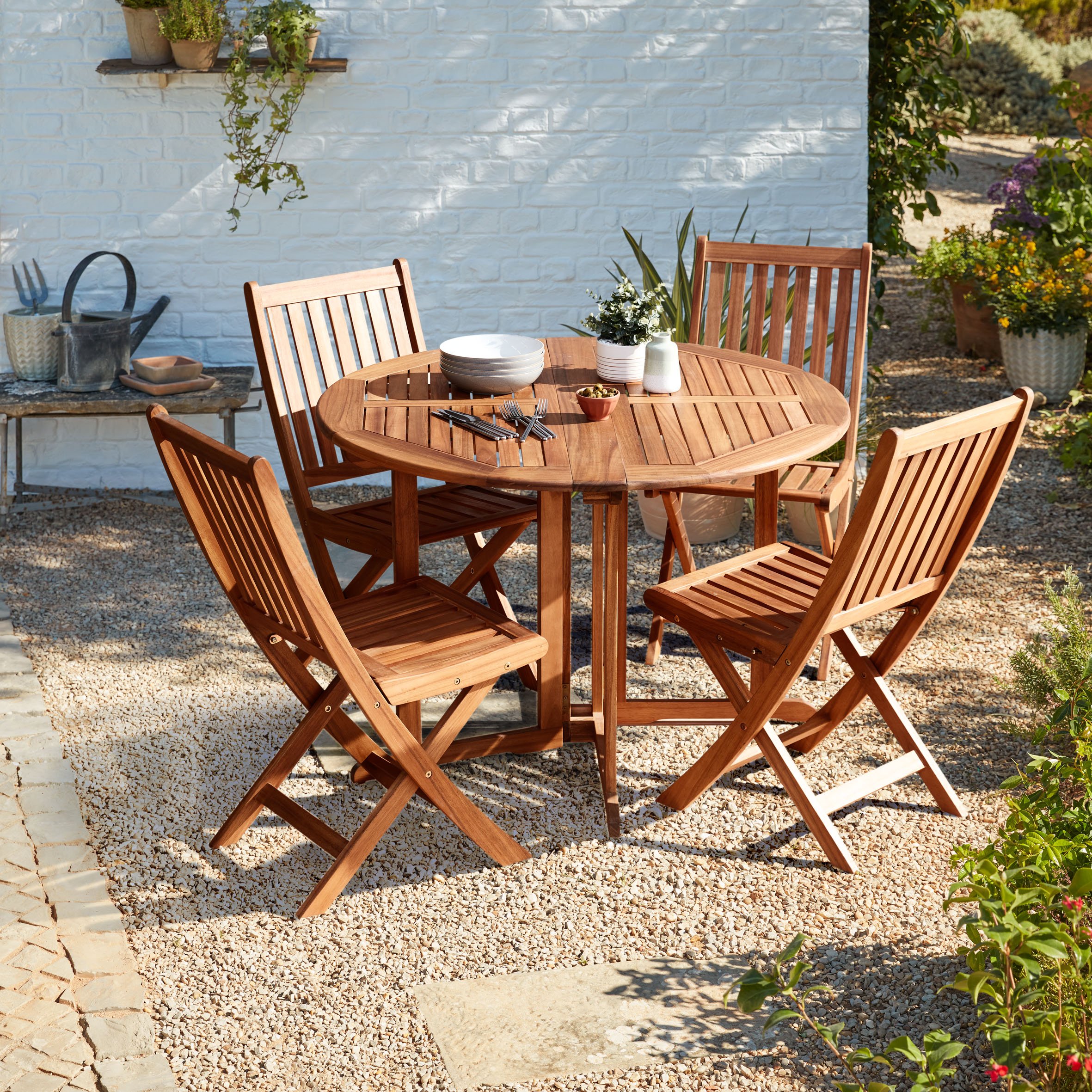 If you don't have a garage or shed, opt for a garden furniture cover. Choose one that is high quality and breathable – and don't forget to leave a gap at the bottom, so air can circulate.
Now you know how to clean your wooden garden furniture, it's time to give the BBQ a good scrubbing and invite some friends around.